Overview
This feature will allow Talexio users to set up a default time zone for their company portal so that employees who book their leave from different time zones will have the option to choose either their own time zone or the company's time zone (in cases where these are different).
Contents
Permissions
The Manage Client Settings permission is required in order to set the default time zone. Leave permissions are essential if your employees are to use this feature. These permissions are:
View other employee leave.
Request leave.
Approve leave.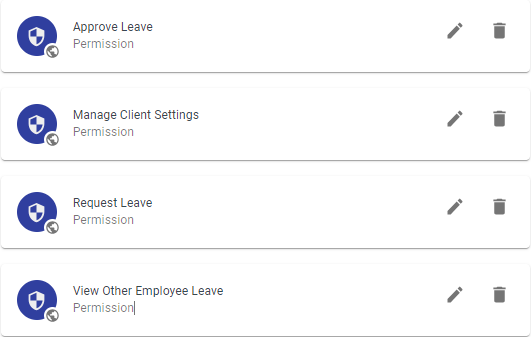 How to set up your company time zone
An option to set the default time zone is available in the System Settings section .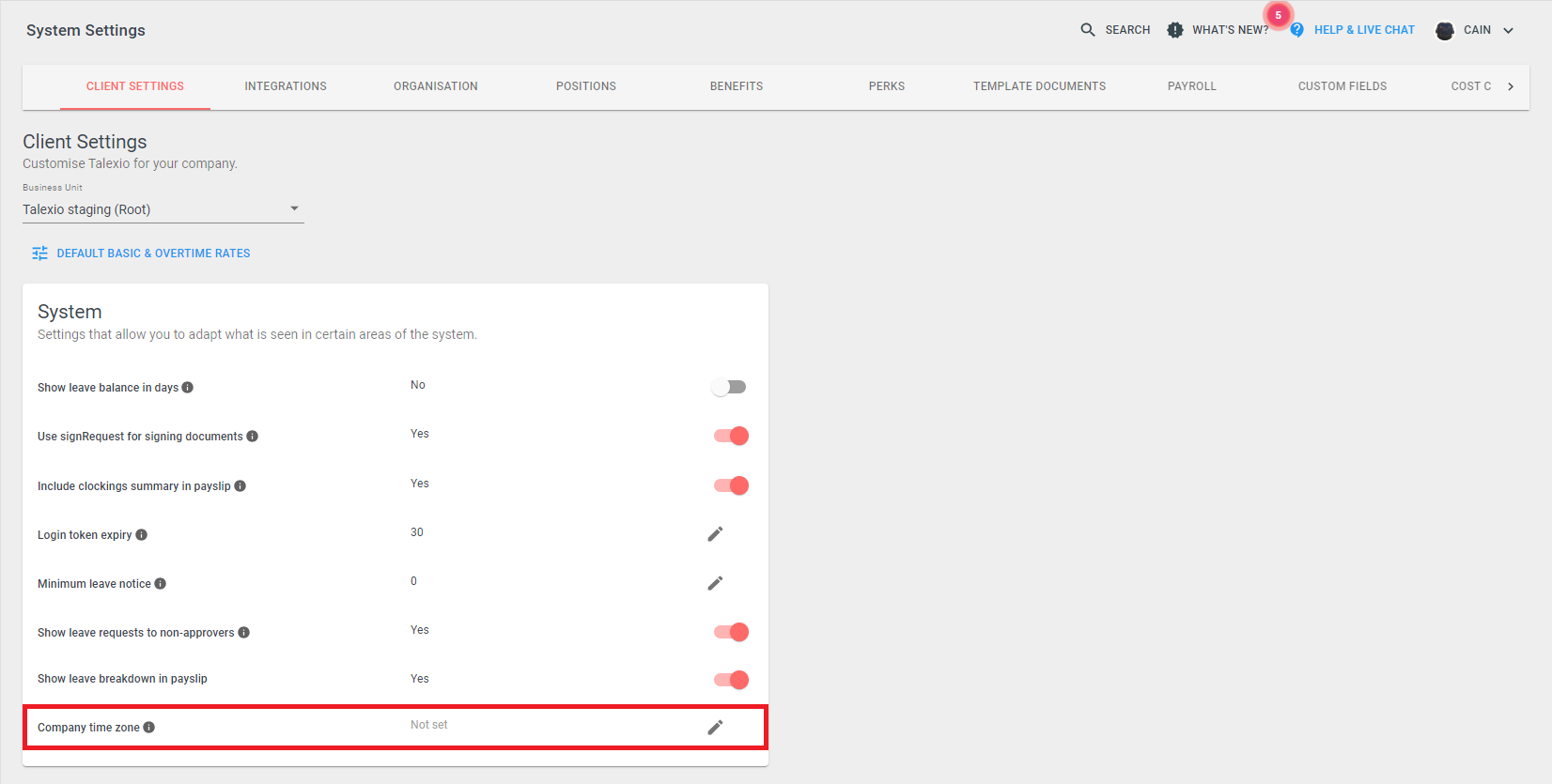 Click on the Edit icon and a new modal with a dropdown menu will appear. Find your time zone and click Save.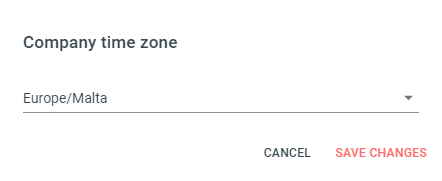 How it works
After the setup is complete, when employees request leave which is not marked as full day, a new field to select the time zone will appear. The options available will be:
Default time zone set on your Talexio portal.
Default time zone set on the employees device.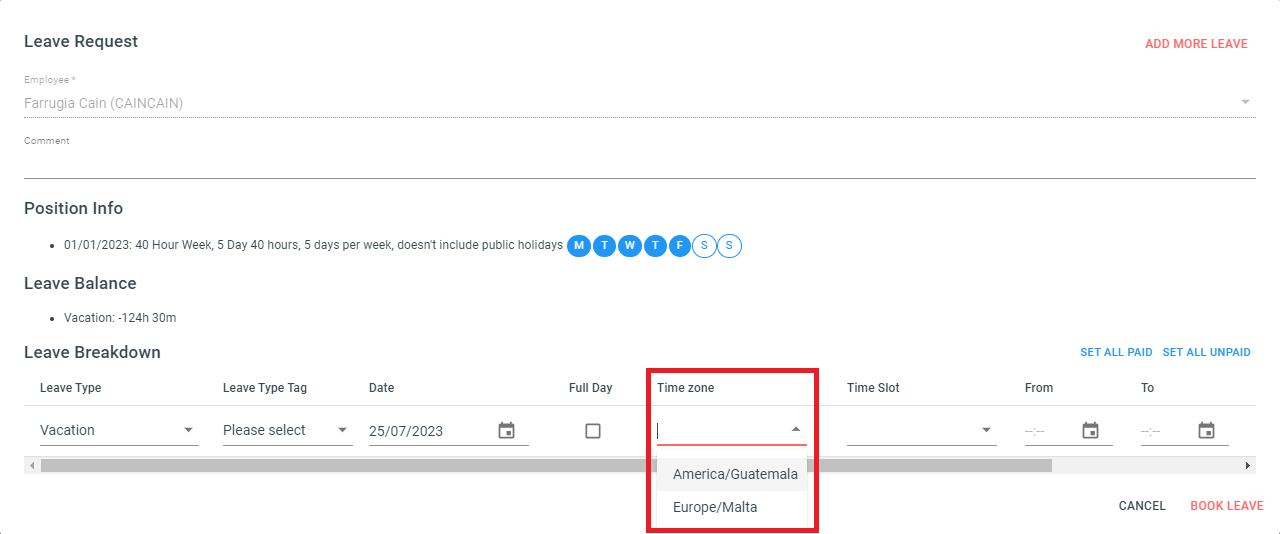 When the approver receives the request for approval, the selected time zone will be displayed.

Once the leave is approved, employees will be able to see the set time zone on each individual request from the leave calendar.

Related articles