Overview
With the Paid Talexio Applicant Tracking System (ATS), candidates will be able to schedule interviews themselves based on the interviewers pre-set availabilities.


How to schedule
You will receive an email from the person in charge of your application. The email will inform you that you have been invited for an interview with the relevant person.
A link in the email will then direct you to schedule the interview. 


For example:
We would like to invite you for a general interview with our recruitment specialist to discuss the vacancy you have applied for. 
During our meeting, we will have the change to discuss other opportunities which we believe would be suitable for you. 
Please click on this link to select a time and day for our meeting. 
 
Clicking on the link will redirect you to the interviewer's calendar, where you can view the slots available for an interview: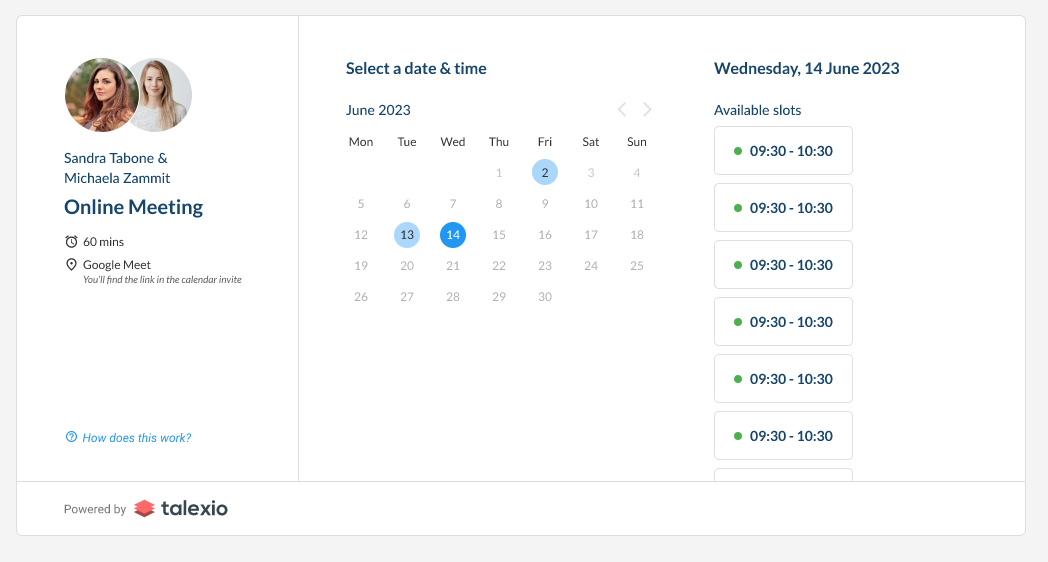 Select your desired date and time and click on Schedule Meeting: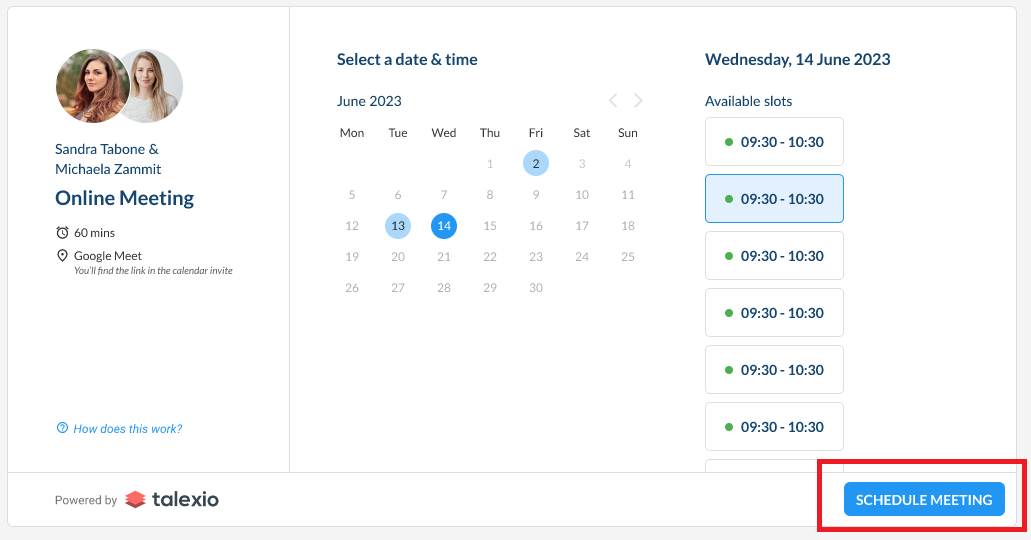 The interview has now been set up, and you can view this in your calendar. 


Expired link
The link inviting you to set up an interview will expire a couple of days after being sent. In such case, if you click on the link, you will be prompted with the below: 

In such a scenario, you may get in touch with the interviewer by clicking on the email address highlighted.