Overview
If you have the necessary permissions in place, then you will be able to book leave. Once your leave is approved, your total leave balance for the year will be deducted by the amount of leave booked.


Contents
Permissions
You will need the Request Leave permission to book leave on Talexio. If you are unable to book leave, then it might mean you do not have this permission. In such a scenario, you are requested to get in touch with your HR team to give you the permission.
Where do I request leave from?
There are two ways you can book leave:
From your dashboard; or
From the Leave section.
Booking leave from your dashboard
Your dashboard is what you will see when you log in to Talexio. It is also the first tab on the left. From here, you will see a large box with the words Book Leave. Click on this: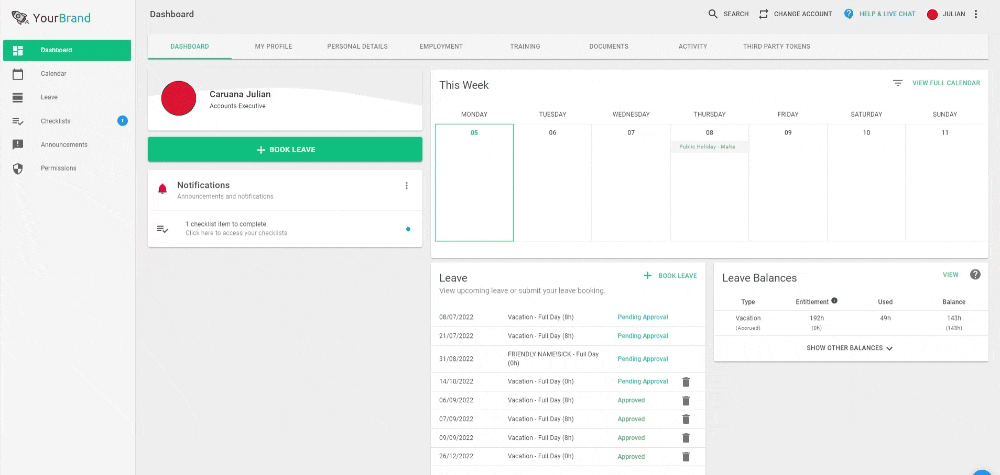 Booking leave from the Leave section
Alternatively, you may request leave through the leave section. Click on the leave button from the menu bar and click on +Add leave. Then, it is the same process as in the previous step.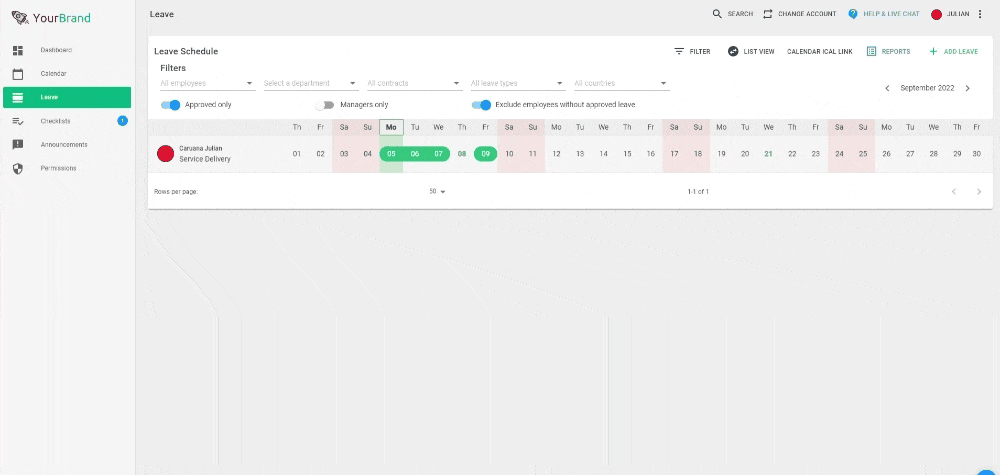 From this section, you may also book leave on a specific date by clicking on the date on which you wish to book leave: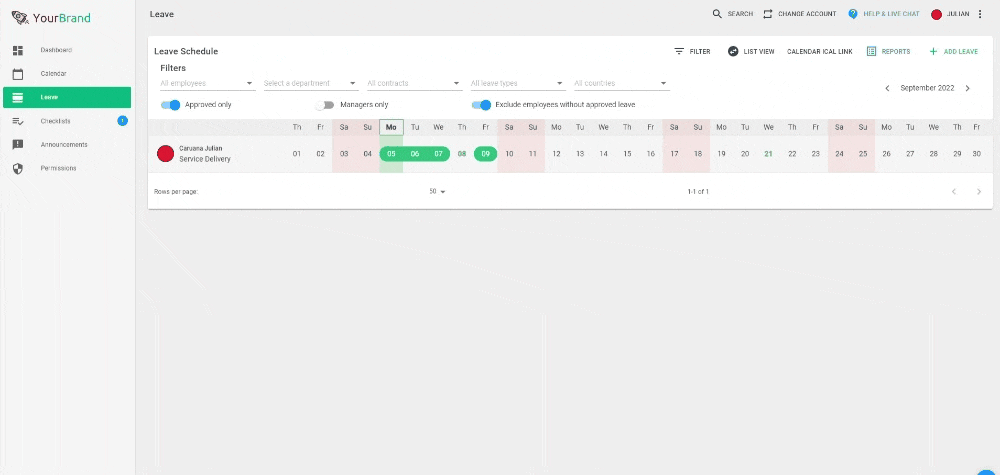 Booking your Leave
Regardless of whichever option you follow, a window will pop up:

Here you will need to select the date(s) and press add leave. The window will extend with a breakdown of the leave: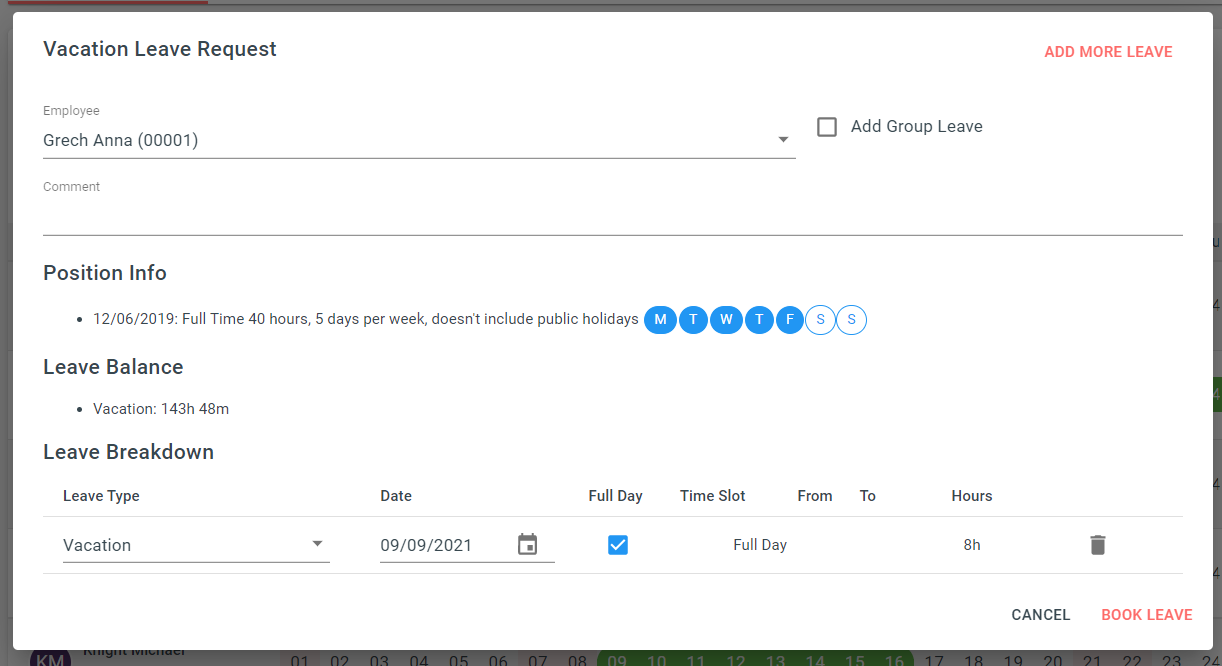 Here, you will see a breakdown of your position (including what days of the week you work), your remaining leave balance, and a breakdown of the leave. You may also add a comment for your approver, should you wish to.
If you untick full day then you will be able to input specific leave hours (for example: 2 hours of leave from 9am till 11am).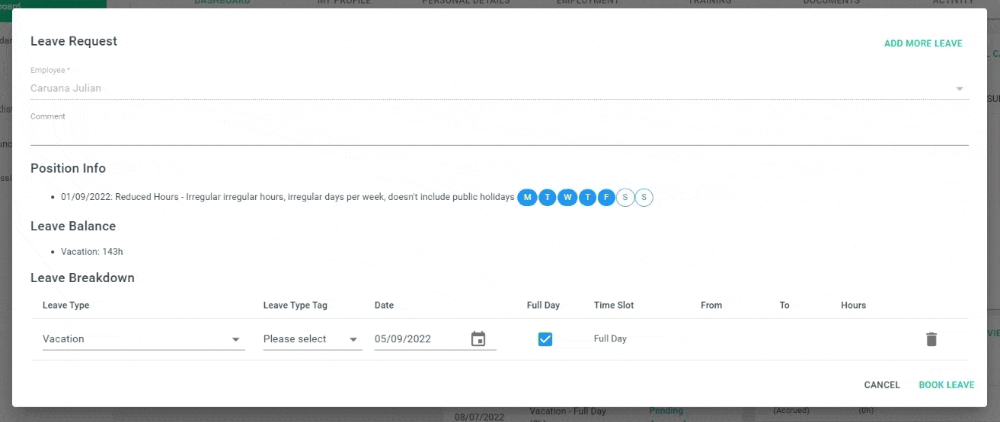 Click on Book Leave to book it. Your approver will receive an email. S/he will then approve/reject your leave request. Whatever option they choose, you will receive an email informing you if your leave has been approved or rejected: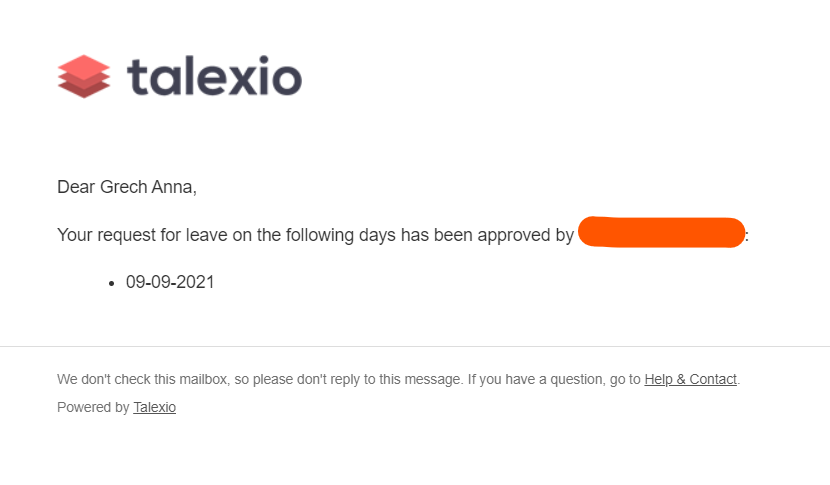 Please note that the hours deducted will be calculated pro-rata based on the hours you work (your job schedule). So if you work 40 hours 5 days a week, then your full day of leave will be equivalent to 8 hours (40 hours divided by 5 days).