Overview
At any point after you've added your employees to Talexio and given them positions, you might need to amend such position. This could be because of three different reasons:
Due to a mistake;
To change the position (possibly due to an increase in salary or a change of role);
To terminate an employee.
If the third point applies to you, then click here for more information. If you are interested in learning about the first two points, keep on reading.


Contents
Permissions
You need to ensure that you have the 'manage employment position' permission and either 'view all employee data' or 'manage all employee data' set to the employee/s whose position you need to change. For more information on permissions, click here.


Changing position
First of all, you will need to ensure that the employee has been added and that s/he has a position.
You may edit a position history that already exists by clicking the edit icon on the right of the position.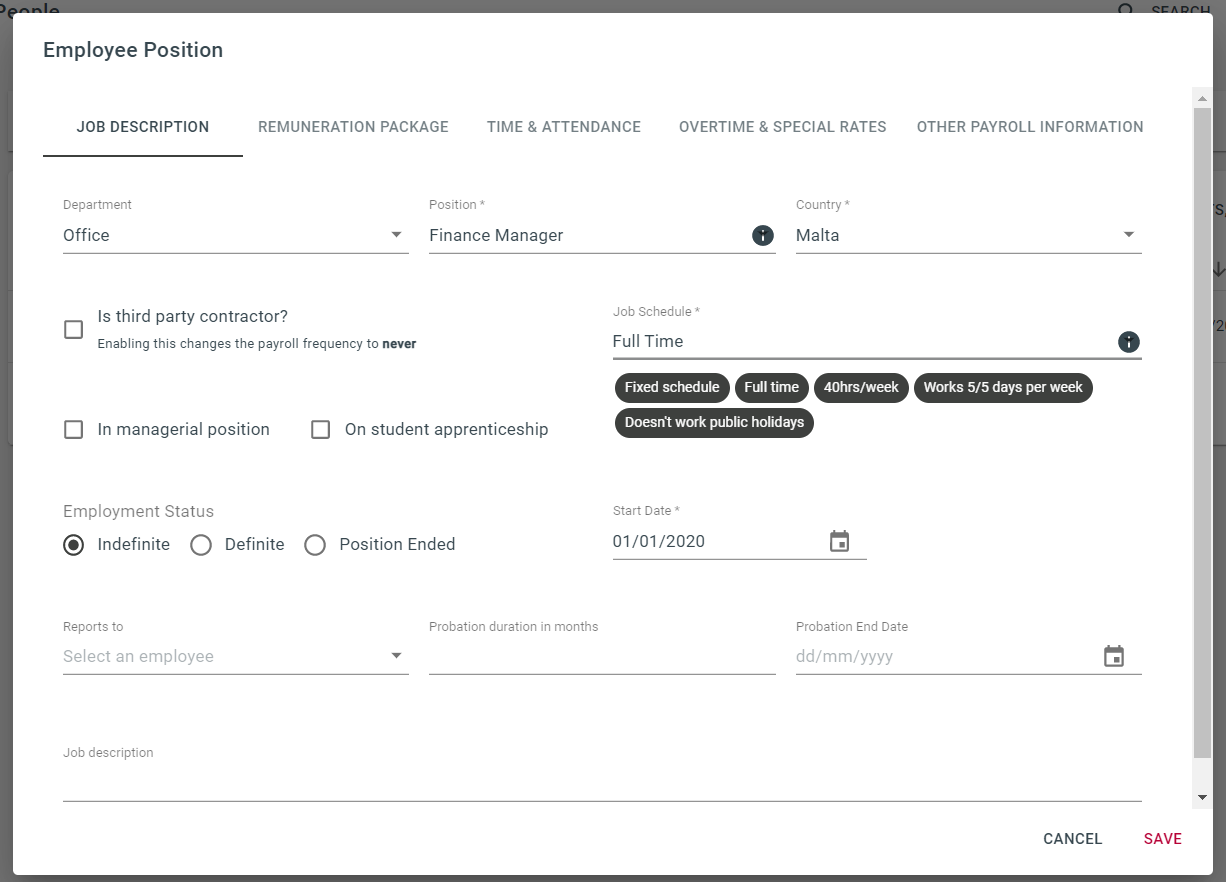 Update the necessary information and click save. If you amend a field that is linked to payroll (such as salary, job schedule, department, etc.), you will be prompted with the below window:

Correcting a mistake: you should use this option when you are fixing a mistake for that particular position. For example, you added the wrong salary amount, selected the wrong job schedule, etc..
Change in Employee Position: you should use this option when you would like to create a new position using these details. For example, the salary increased or there was a change from part-time to full time, etc..

When you select this option you will be asked to pick the date when these new changes will apply. The end date of the older position history will be automatically set to the day prior to the start date you choose here. Any adjustments or benefits that are linked to the old position will be copied to the new one.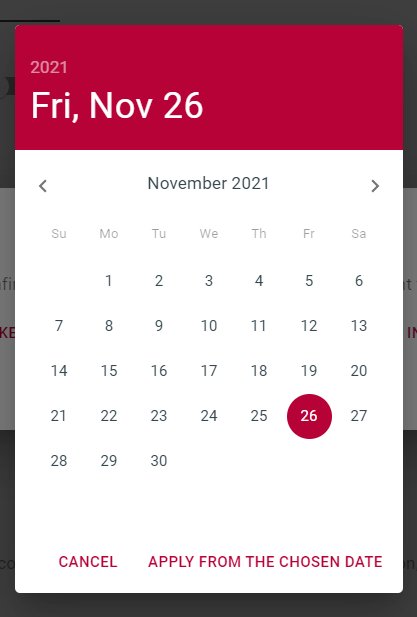 Should you choose to amend a non-payroll related field and press save, then the system will automatically update the position with the updated information:

Please note that changes such as the COLA increase will also be reflected as a new position. For more information on this, click here.