Overview
The Settings section of your TalexioHR profile includes numerous tabs that will help you set up your account. These include the organisational structure of your company, the various job titles, benefits, etc.
One of these tabs relates solely to payroll and is available for those who have the Payroll module enabled:

Contents
Permissions
You will need the Manage Client Settings and Manage Payroll permissions to amend the payroll settings. These permissions need to be set on global. Please note that having the Manage Payroll permission will give the users the ability to process payroll for all the company.


Settings
Go to the Payroll tab in the Settings section.
Here, there a number of settings you might wish to have a look at before doing your first payroll.

First of all, you may add a company bank account. Click here for more information on this.
You may also apply the Cost of Living Adjustment. Click here for more information on this.
Client Overrides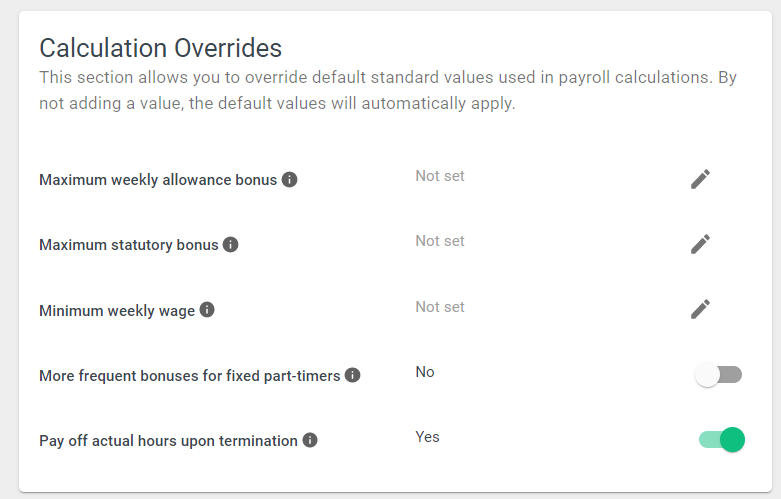 Here, you can override the following settings:
Maximum Weekly Allowance Bonus and Maximum Statutory Bonus: these are set as €121.16 and €135.10 by default. Here, you can amend the amounts. Please note that the bonus and allowance will still be given prorata depending on job schedule and unpaid leave. Click here for more information.

Minimum weekly wage: here you can amend the minimum wage. This will affect certain NI calculations.

More frequent bonuses for fixed part-timers: by switching this on,

any fixed part time employees will have their government bonus/allowance spread over a 3 monthly period rather than 6 months. Please note that they will still be paid the same by the end of the year. Click here for more information.
Pay off actual hours upon termination: click here for more information on how the hours are calculated for a terminated employee's last payslip.


Reporting
If you scroll further down, you will see a list of fields relating to your company, such as legal company name, PE number, address, C number, etc.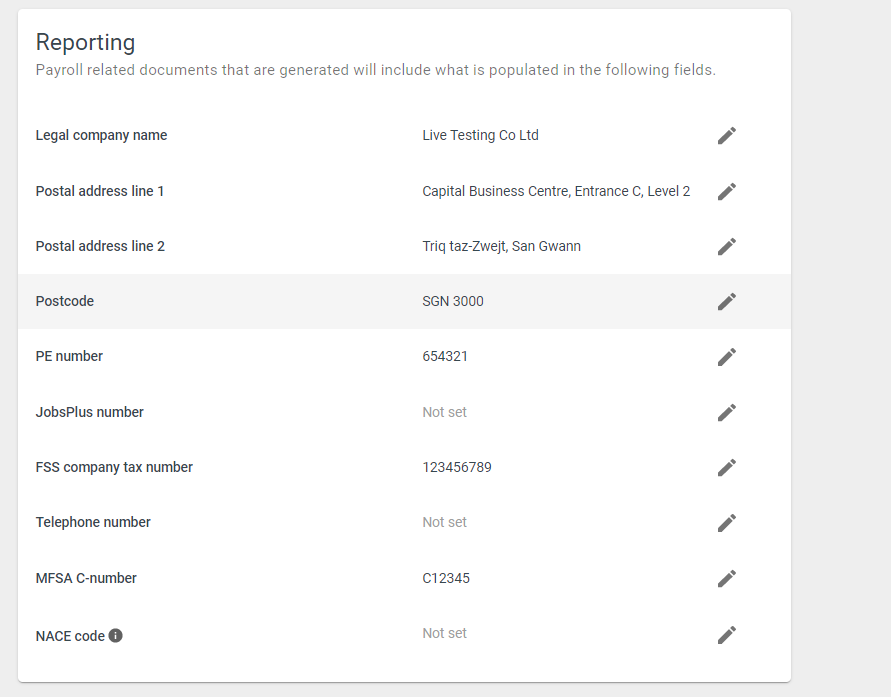 Fill in these details in order for them to appear on payslips, FS5s, FS3s, FS7, and to generate SEPA files for payments.

FS Document Signatories
Here, you can upload signatures to be automatically added to FS documents such as FS3s, FS7, FS5s, etc.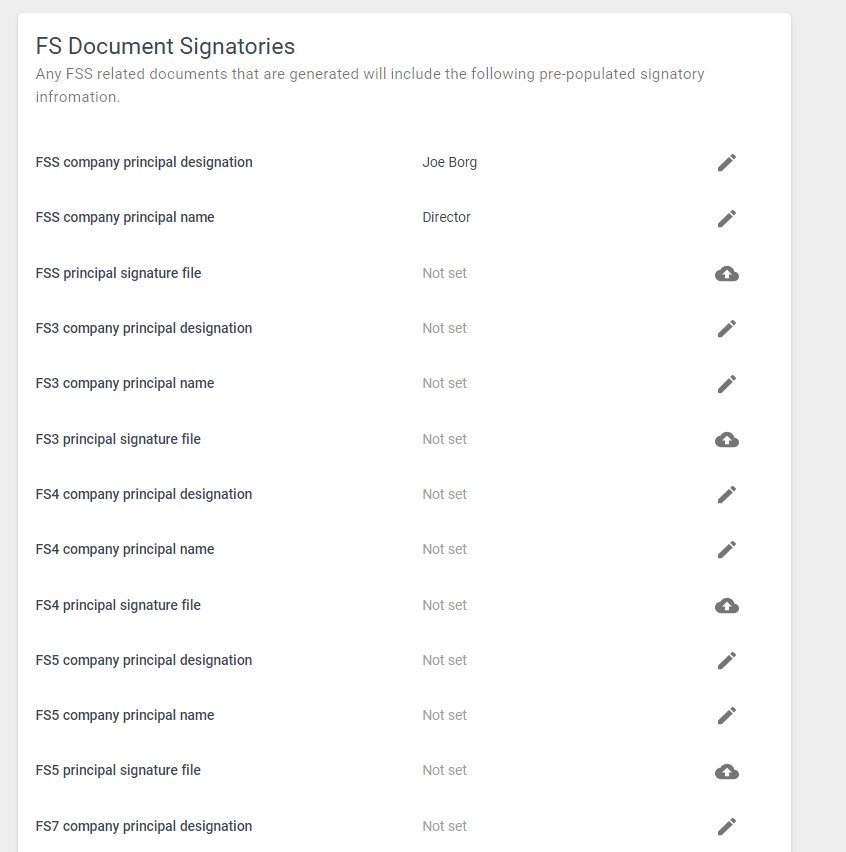 Please note that you can also access this page from the Payroll section by clicking on More and Payroll settings: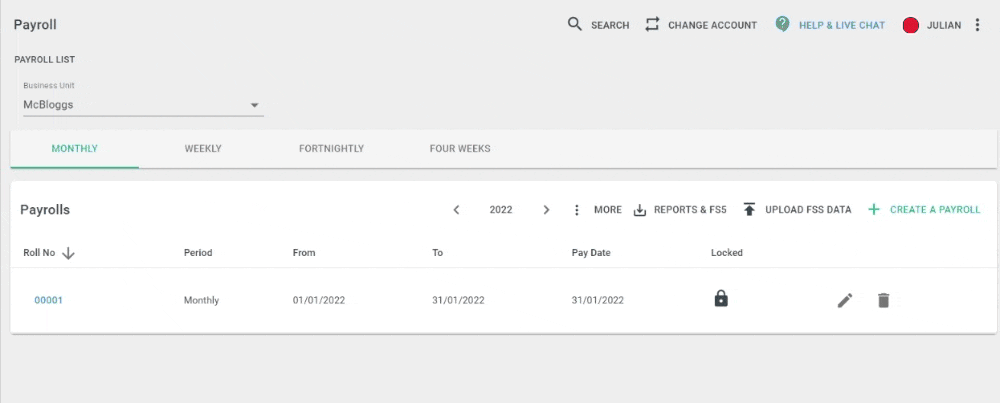 What's Next?
Next, you can learn about creating your first payroll. Click here for information!