Third-Party Referrals are used when third parties (such as recruitment agencies or other companies) are referring candidates to a specific vacancy.
Instructions:
Set up all relevant Third Party Referrers from the Companies and Contacts sections. These need to be set up only once and may be edited later.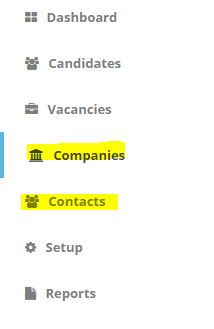 Select the vacancy on which you would like to receive applications from the third party referrer.

Make sure that the Closing Date and the Vacancy status are both open, in order for your third party referrer to submit applications.

Click on the Third-Party Referrer item on the left-hand side menu and the blue Invite button.

Select the Company and Contact you would like to receive applications from. You can also add a personal message for the Third Party Referrer. One invite needs to be sent per vacancy.

The Third-Party referrer will receive email template called

(AUTO) THIRD_PARTY_INVITATIONS

. To edit the text of this email template go to Setup > Email templates. It is important that placeholders (content within the curly brackets) are not edited as this will be automatically replaced by data.

The Third-party referrer will need to click on the link found within the email template and will get to an interface which allows them to upload candidate information.

If you have Terms of Business that you would like the Third Party Referrer to consent to prior to submitting applications, you can add the URL to this landing page from Setup > Company Details > Privacy Policy and Terms of Business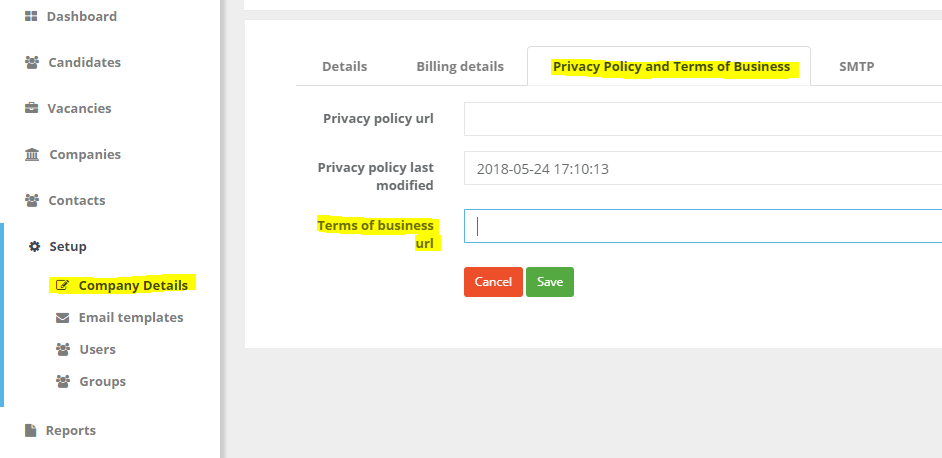 In order to start submitting applications, Third-Party Referrers will need to click the blue 'Add new' button.

The fields required for candidate creation will depend on the fields required during the registration process.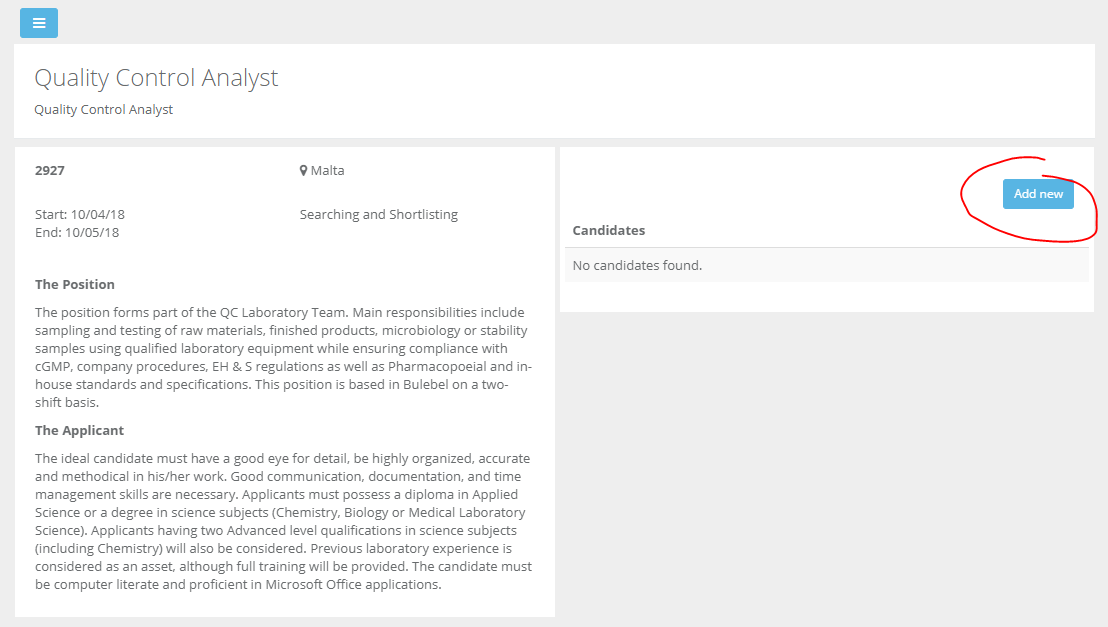 Candidates who are already on the Talexio database will not be allowed to be submitted.

Once candidate information is uploaded, they will be automatically added to the list of vacancy applications, with the Source clearly indicated.