Overview
Once you have populated the Working schedule section with your employees' shifts, you will need to publish the shifts.
Contents
Permissions
To make use of this section, you will need the 'Manage Time and Attendance Settings' and 'Manage T&A Working Schedules' permissions.
How to publish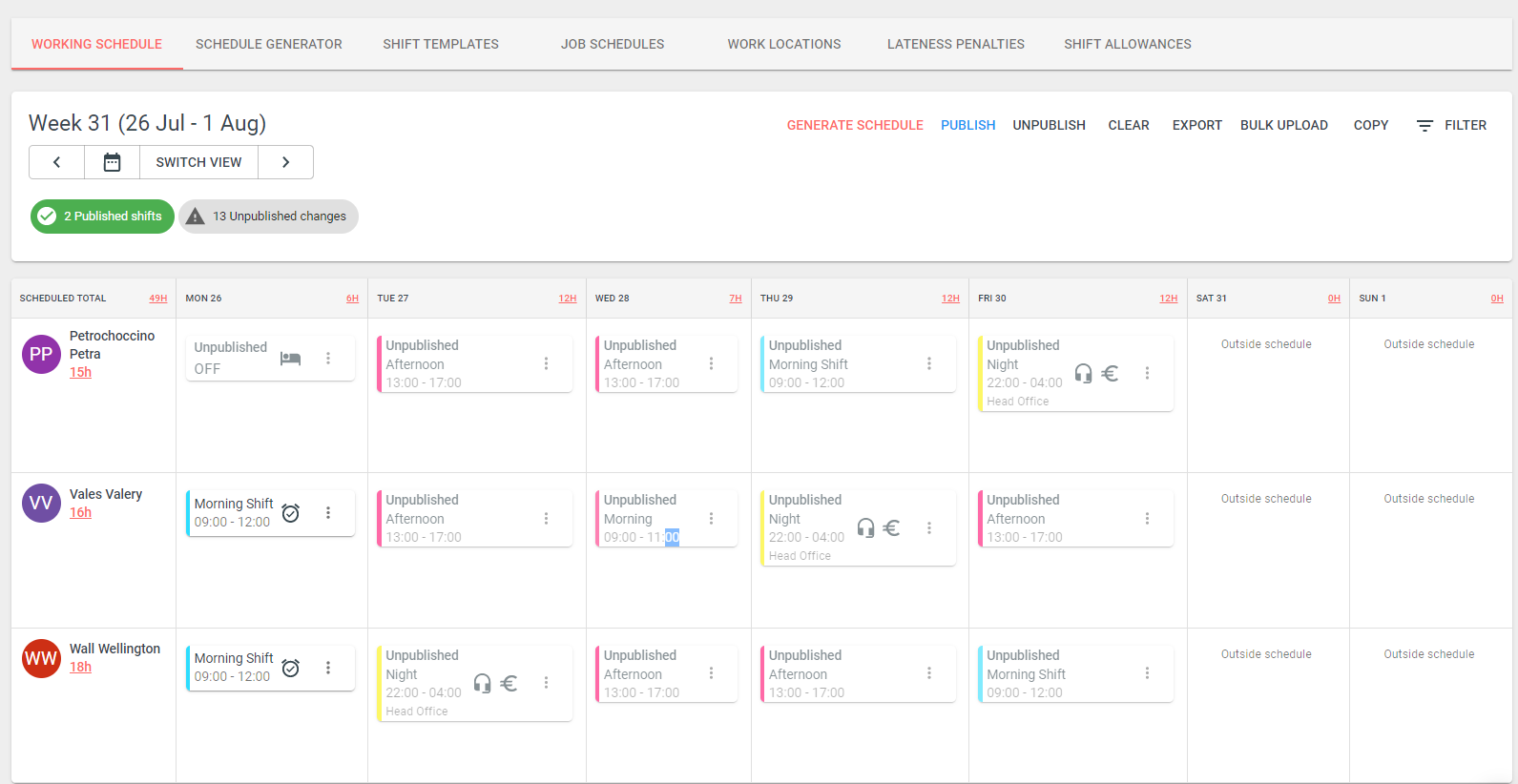 Once your schedule is generated, you may share it with your employees by publishing it.
To publish your generated schedule, click on the publish button.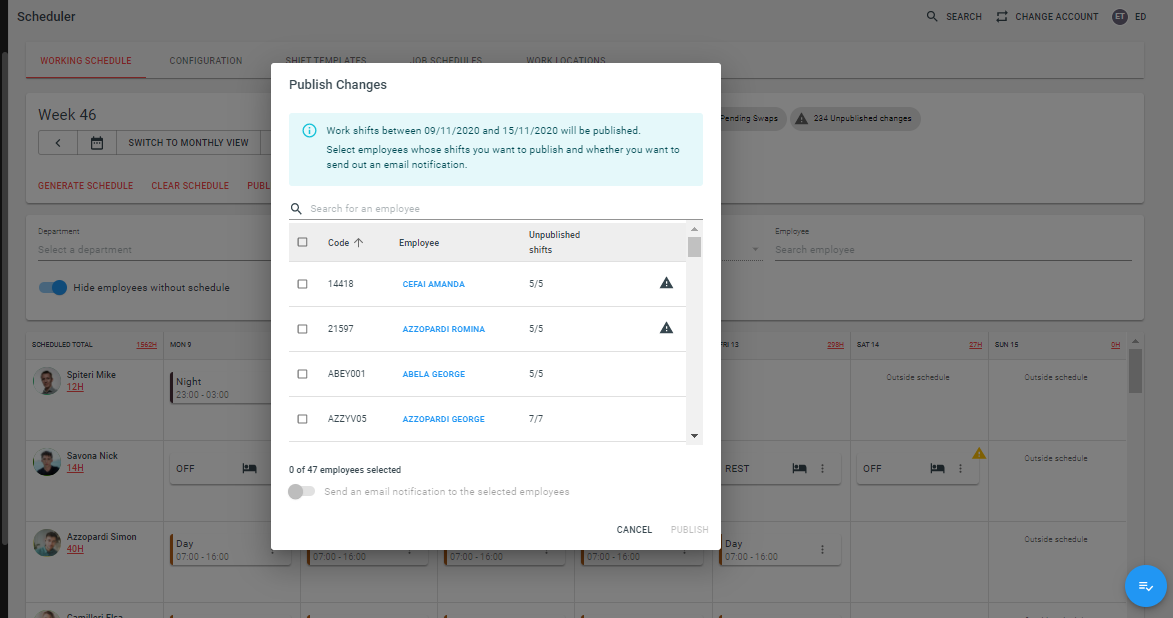 You can turn on a switch to send the shift to the employees by email. Please note that the employee must have a work email address saved on their profile in order to receive such email notifications.
You may also provide your employees with view only access to this section. To do so, you need to provide them with View T&A Working Schedules permission.