The Cost of Living Adjustment is given once per year, at the start of the year. This is generally announced in the national Budget. The COLA needs to be added over and above the employees' salaries, unless the employee is receiving a salary increase which is inclusive of COLA.
You may adjust salaries by following either of these three methods:
Either by setting up a

new employment position;

By using the COLA wizard; or

By clicking on the below banner. This banner will be displayed for payroll users throughout December.

COLA wizard
Go to

Settings

section

Click on the

Payroll tab.

Click on the

COLA Adjustment button.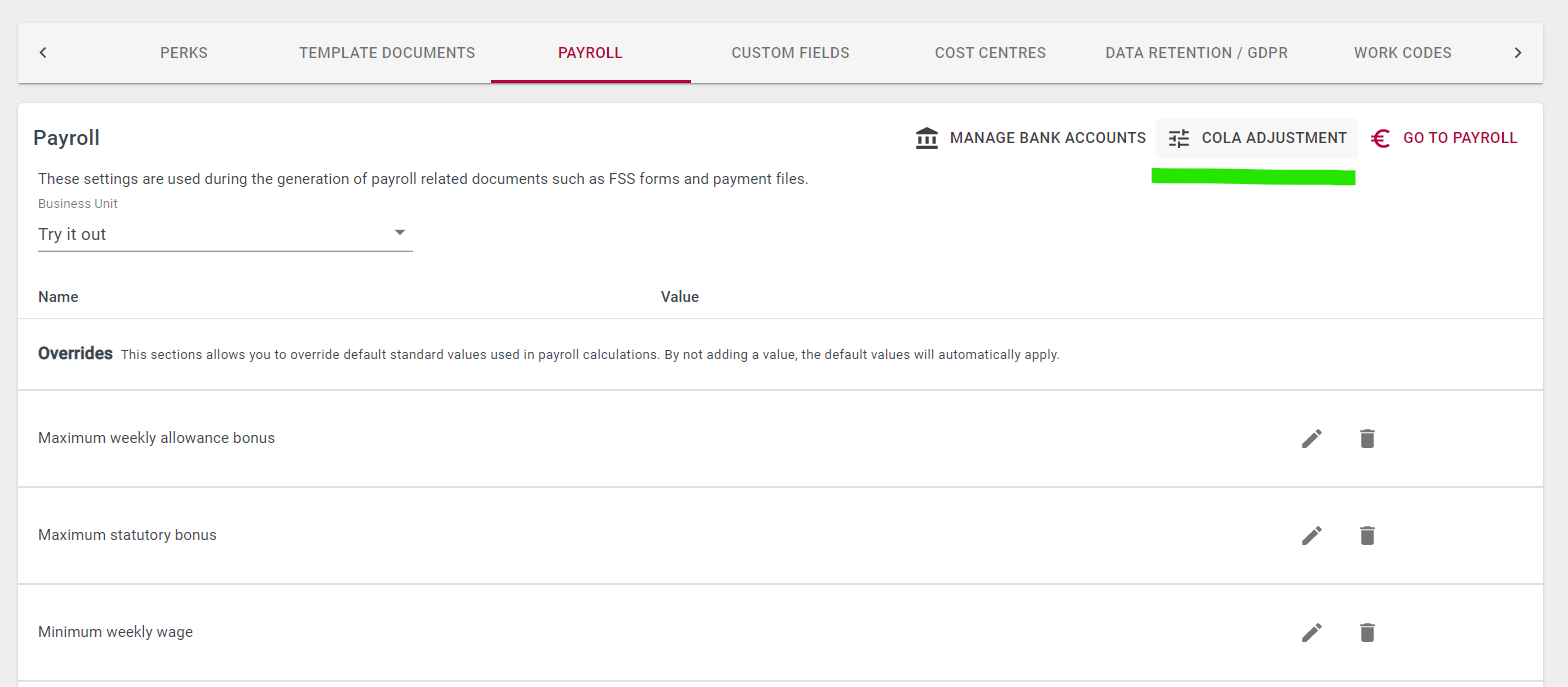 Here you will get a list of all your employees split by hourly, yearly or contract, based on the setup of their position history (i.e. if they are paid by the hour or are given a yearly salary).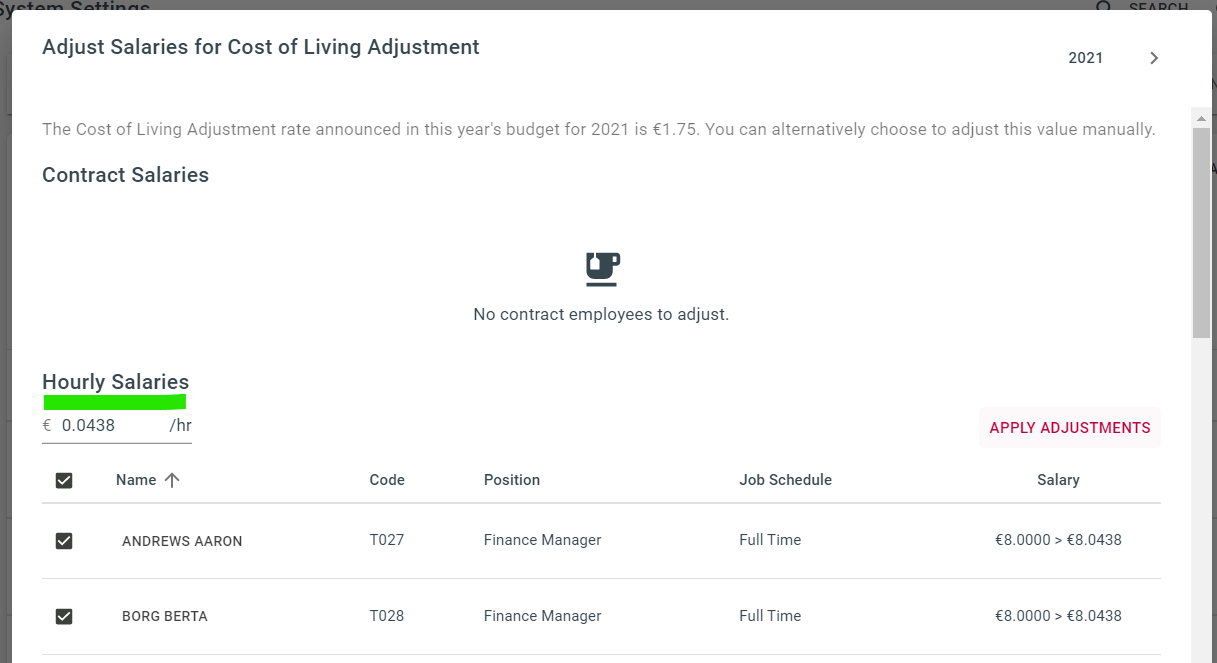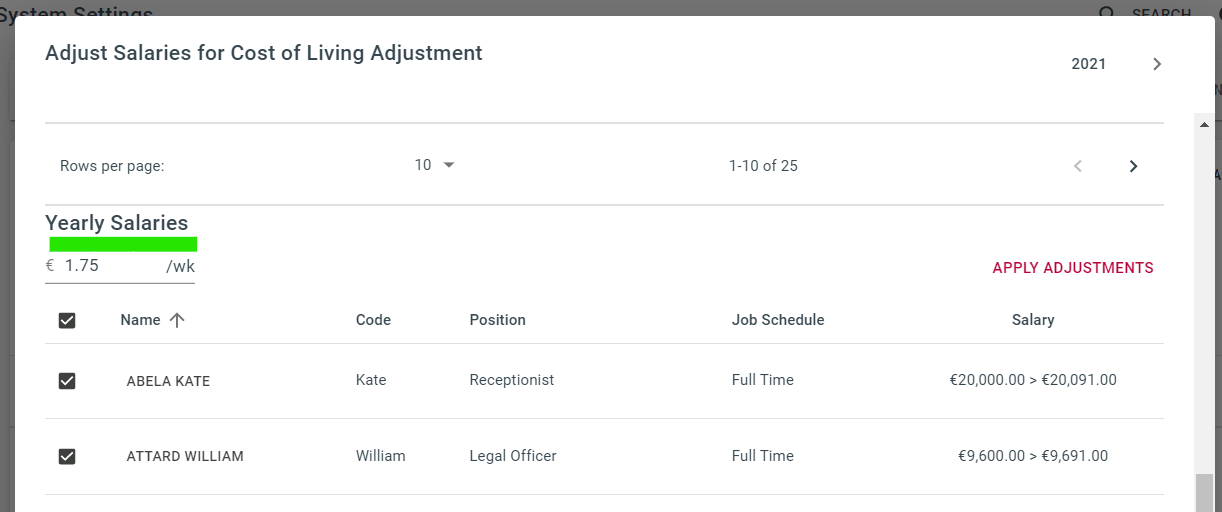 You will also see two values under the Salary heading. The first figure is the value of the salary before the COLA and the second is the value of the salary after the COLA is applied to the salary. To apply the adjustment, simply click the Apply Adjustments button:

You can choose to add the adjustment to specific employees by unticking the tick box near the employee name: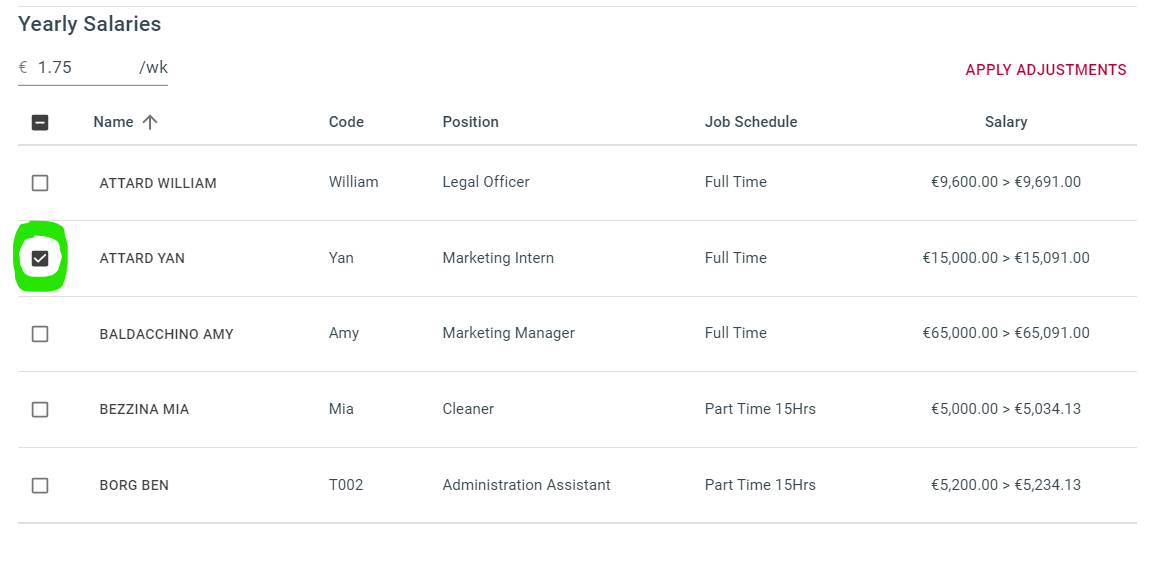 Once the Adjustment is given, you will notice that a new position history is set up for all the relevant employees, with a start date as 1st January and the salary is reflective of their current salary plus the annual COLA (or the hourly pro-rata if they are paid on an hourly basis).

Note: If an employee has already received an increase which is inclusive of COLA then you will not need to apply this adjustment.