If your payroll frequency is on a non-monthly basis, or you have multiple payroll frequencies, you will need to assign payrolls to an FS5, in order to generate a maximum of twelve FS5s within one year. In order to do so, you may use the FS5 wizard.
This is done in two ways:
1. On creation of payroll
On creating a non-monthly payroll, you will be asked to identify the FSS month - that is, the FS5 month to which this payroll should be linked. By default the system will take the month in which the end date of the payroll falls.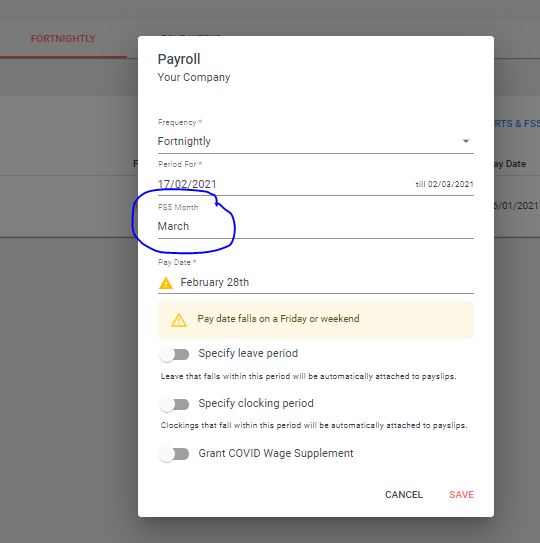 2. FS5 wizard

Go to the

Payroll

page

Click the

Reports & FS5 button
Click on FS5

Select the Month (Step 1)

Click on the existing payrolls in order to attach the relevant payrolls to that month

Carry on with selecting another month and repeating the process

When you're done, click

Save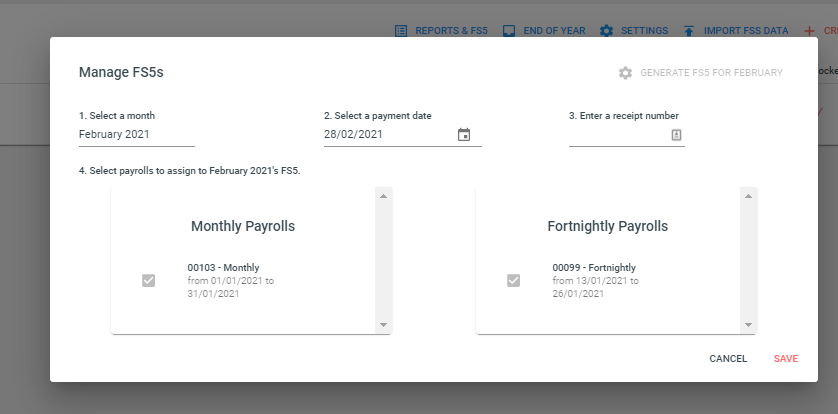 You can confirm which payrolls are linked to which FS5s, by hovering over the checkbox.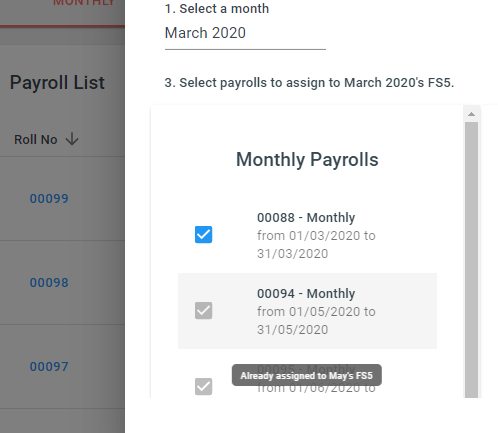 You may edit the linking at any point, by repeating the above steps. You will need to re-generate the FS5 if there is any change in linking.
In order to generate the FS5, you can then simply click on the Generate button from the wizard.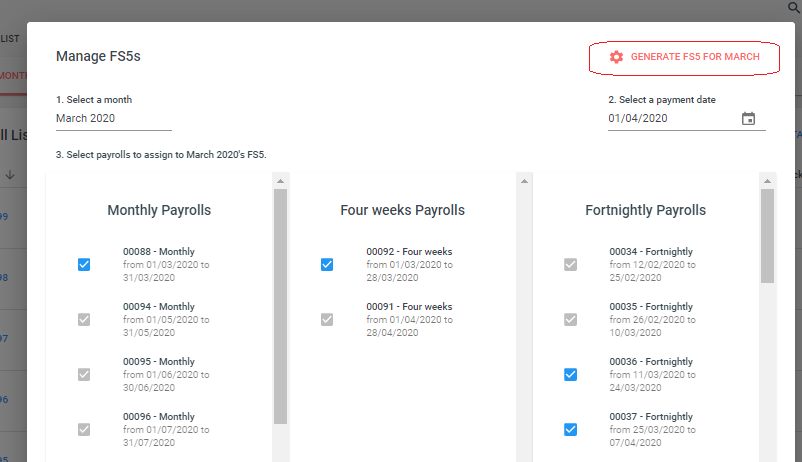 You may also add the FS5 receipt number by following the steps above and clicking Save on the wizard dialog.