When setting up time & attendance shifts, you may generate the Cost Forecast Report which will give you a breakdown of salary costs based on the schedule generated.
1. Go to Schedule page
2. Click on the Working Schedule tab
3. Click on the number of hours listed next to the employee or the relevant day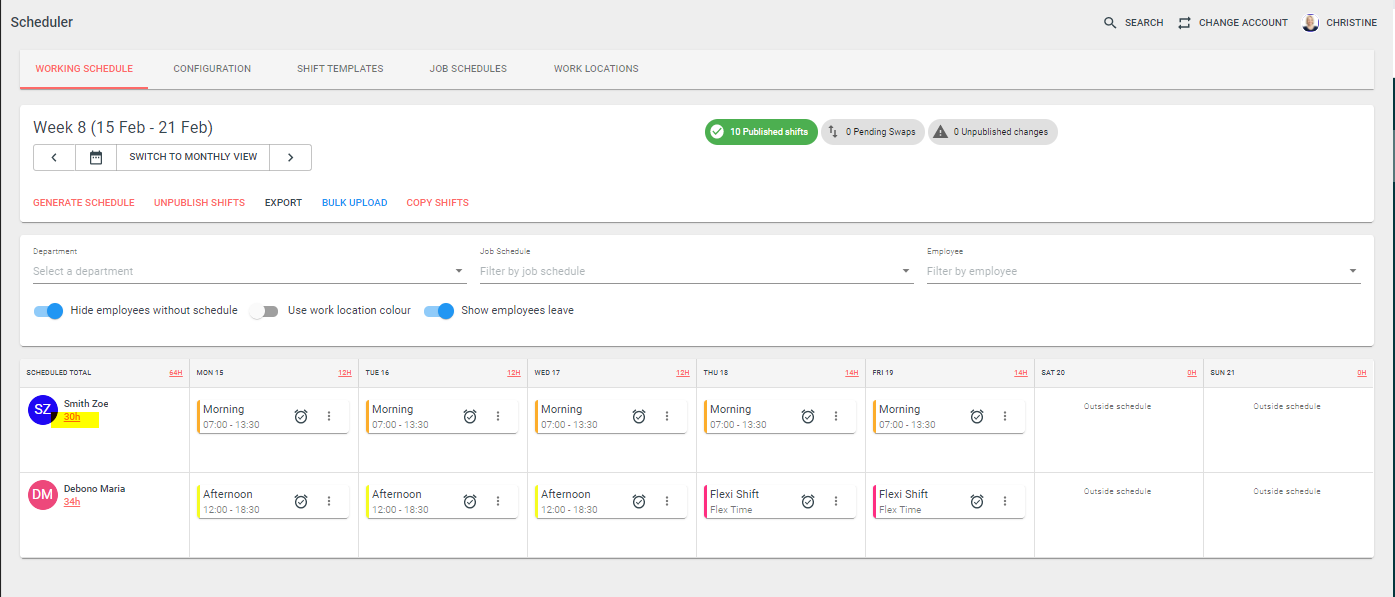 4. This will show a pop up with the productive and non-productive costs, split by Cost Centre (if this data is added to the position history).

You may export this information by clicking the Export button.
Please note that in order to view the information on this report you will need the following permissions:
View or Manage T&A Working Schedule
View Salary & Benefits