Overview
When setting up time & attendance shifts, you may generate the Cost Forecast Report which will give you a breakdown of salary costs based on the schedule generated.
Permissions
To issue cost forecast reports, you will need the Manage or View T&A Working Schedule permission and the View Salary & Benefits permission.


How to generate
Go to the Time & Attendance section
Click on the Working Schedule tab
Click on the number of hours listed next to the employee or the relevant day
This will show a pop up with the productive and non-productive costs, split by Cost Centre (if this data is added to the position history).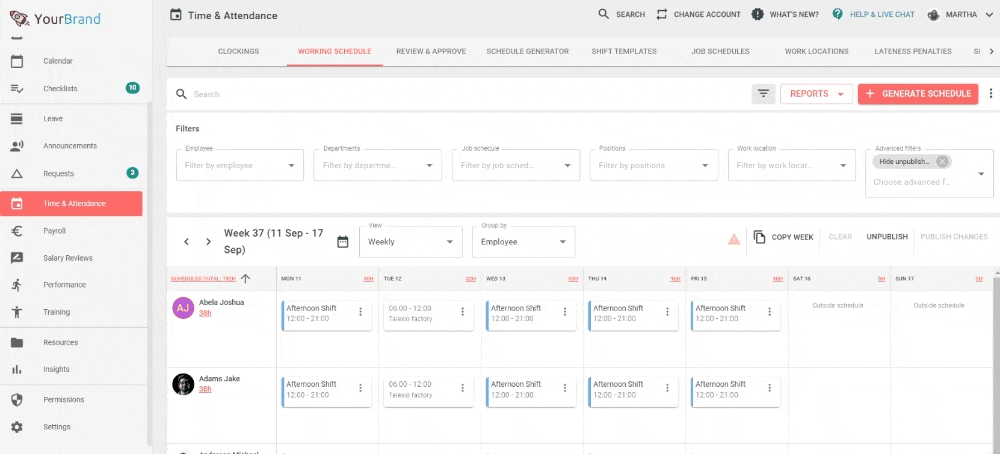 You may export this information by clicking the Export button.