Annual or Hourly salaries can be saved in NET as opposed to Gross, by toggling the below button in the employee position history. Note: If the toggle isn't available to you please contact us on support@talexio.com.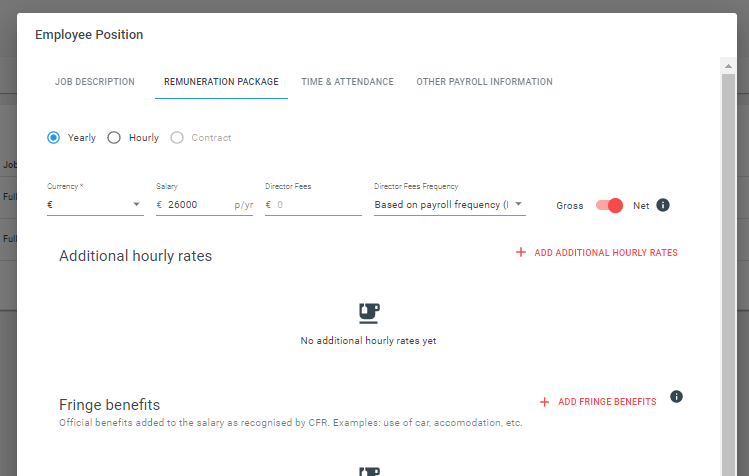 The salary shown here will be the average gross salary:

Within payroll you will then notice a Net to Gross correction. This is there to average out the salary up till the end of the year. The Net to Gross correction is taxable.
Net to Gross Correction
The net to gross correction amount is taxable. The workings on Net field on the payslip dialog show more detail to explain how the Net is being calculated.
How it works: After net is calculated, we check what the desired net is and we calculate the difference known as net to gross correction.
Then the correction is applied to the payslip as a 100% taxable adjustment and the payslip is then recalculated bearing the correction in mind.
Therefore, the resulting net is equivalent to the desired net + tax portion of the correction (keep in mind correction can be negative).