Overview
A Payroll Report is a detailed analysis report of each payroll. This report can be downloaded in PDF or XLXS and includes a number of fields which can be added or removed to the report at your convenience.
Permissions
You will require the Manage Payroll permission in order to generate the Payroll report.


Where can I generate the report from?
You may generate the Payroll Report from one of two places.
From the main Payroll section. On Talexio, click on Payroll. There you will see a button 'Reports & FS5'. Click on this and then click on Payroll Report.




The second option is to download the report from within the specific payroll you are working on. From within the payroll, click on Reports and then on Payroll Report.




What fields can I choose to download?
Once you have completed one of the above 2 steps, you will see a number of options: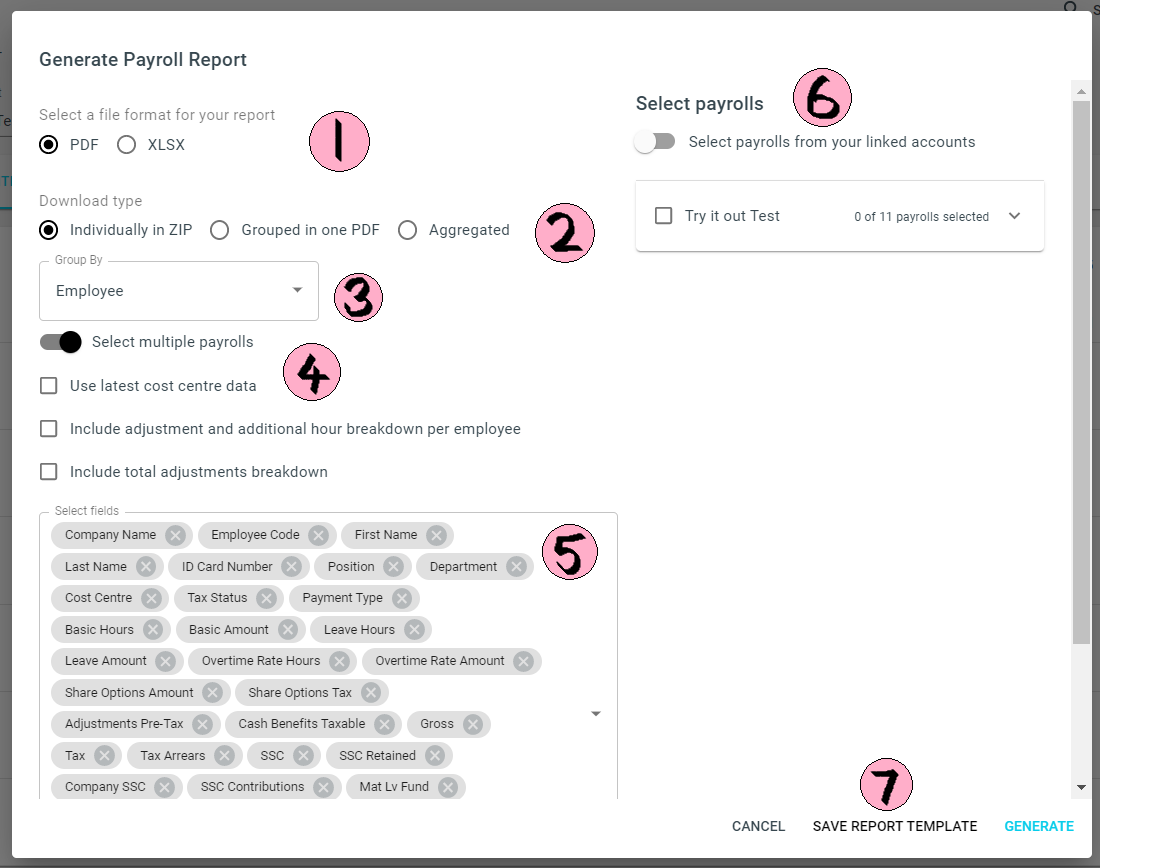 Select whether you want the report downloaded as a PDF or a Spreadsheet.
If PDF is chosen (and you are choosing multiple payrolls), then you can choose whether to download each report in a separate PDF (but stored in one ZIP file), or else have each report grouped in one PDF (this option will give you one document, however, each payroll will still be displayed separately), or else if you want each payroll grouped in a single aggregated report then you may choose the aggregated option (This means that the total of each payroll period can be grouped within one report as the sum of the selected time frame).
Group By: Here you can choose whether the report is grouped by Employee, Cost Centre, or Department.
- If 'select multiple payrolls' is switched on then you may move on to point 6.
- Use latest cost centre: if your employees have been added to cost centres (or else have had their cost centre changed) after a payroll is locked, you may still generate the Payroll Report with the latest cost centre changes by switching on this button.
- Include adjustment and additional hour breakdown per employee: selecting this option will generate the report with a mini-breakdown of each employee's adjustments and extra hours (overtime) worked.
- Include total adjustments breakdown: this option will extend the payroll report to include columns for each and every adjustment added to the payroll (rather than group them up as pre-tax adjustments). Please note that Fringe Benefits will appear separately even without this option selected.
Select fields is where you will choose what individual columns are to show in your report. You have the option to select from a variety of fields. These are all fields that appear in the payroll.
Select payrolls. Here, you may choose to add multiple payrolls to the report. This option is only available when selecting the Payroll Report from the Payroll section (rather than from within a specific payroll).
Save Report Template: If you selected fields which vary from the default ones (and you want the system to remember these selections for next time, you may select Save Report Template. For more information on this, click here. Once you are done, click Generate.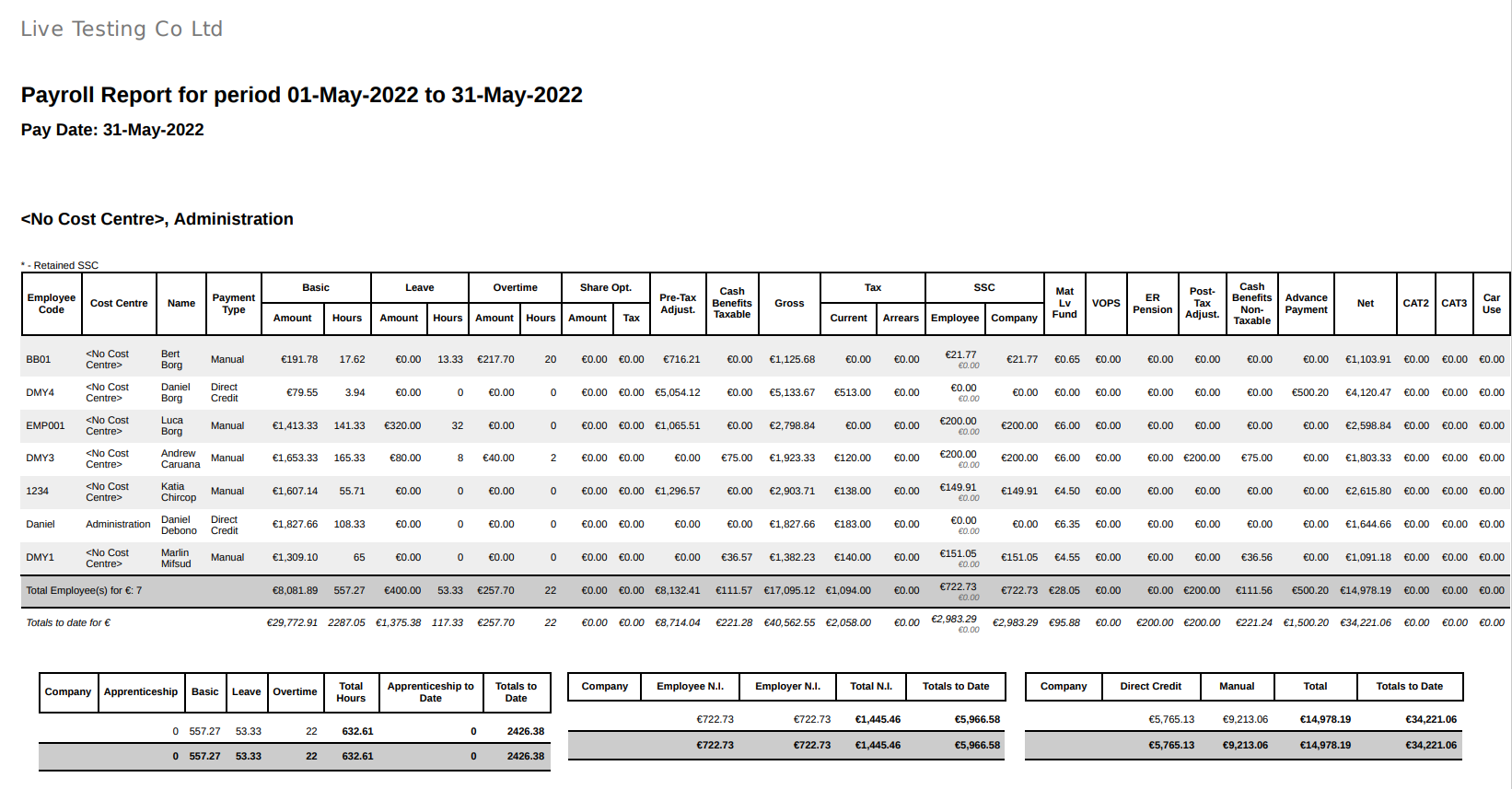 Please note that when adding the gross, you will also need to take into consideration any non-taxable adjustments fringe benefits that appear towards the end of the report.