Payroll Reports may be downloaded by accessing the Payroll page and clicking on Reports & FS5 or by clicking on Reports in the individual payroll periods.
Aggregate Payroll Reports by date range
All payroll reports can be downloaded in aggregate. This means that the total of each payroll period can be grouped within one report as the sum of the selected time frame.
Ex.
Employee A - Basic (Jan payroll report) = €1000
Employee A - Basic (Feb payroll report) = €1000
Aggregate payroll report with date range Jan - Feb
Employee A - Basic = €2000
All payroll reports can also be downloaded with date ranges across different payroll periods.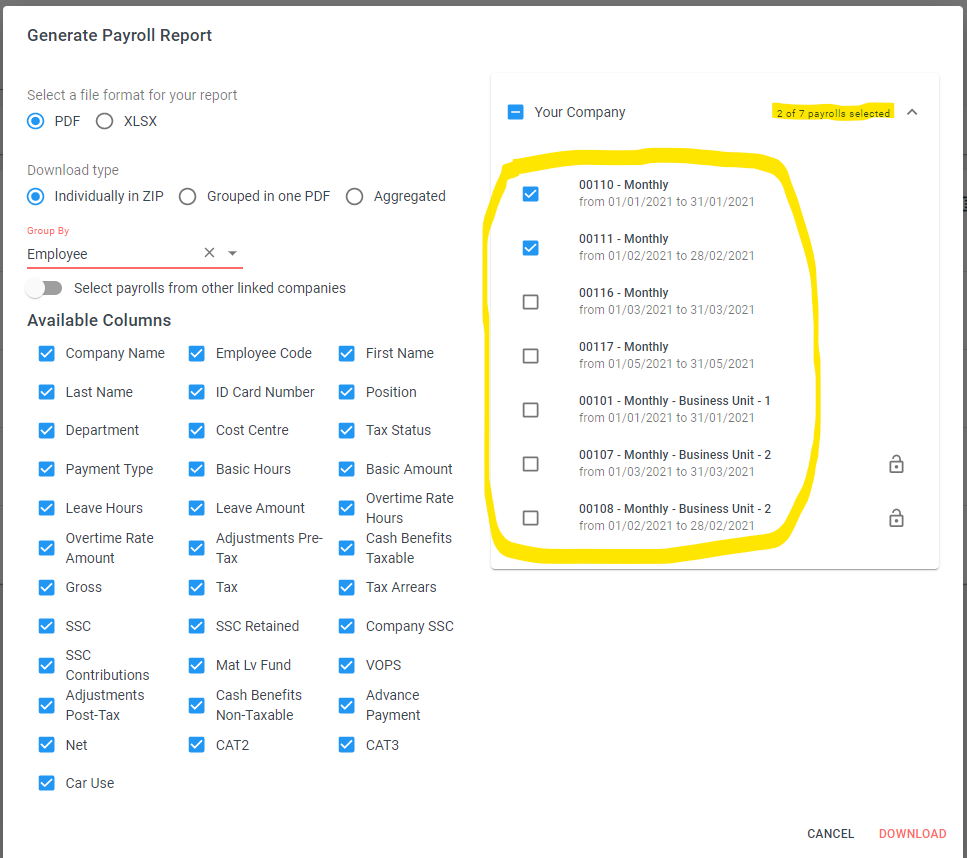 Payroll reports may also be downloaded using the following filters:

by employee; or
by cost centre
Select which Fields show within the report
Users can select which fields are shown within the downloaded payroll report. These can include all fields available within payroll report, such as Name, Position, Department, Tax, Company SSC, etc.