Employees who work on a public holiday or weekends have the option to be paid at different rates to their standard weekday rate. This applies to both those who work on a shift basis as well as to those employees who do not have Time & Attendance enabled.
For those employees who do not have Time & Attendance enabled*, any day worked on a weekend or public holiday would be charged at a different rate. This will be shown in the payslip as an adjustment.
* or have T&A enabled, but 'Use approved basic hours in payroll' is unticked and therefore are paid on their basic hours rather than clocked hours.
This feature can be set whilst creating an employee. In the Employment section, go to Overtime & Special rates. There, one can adjust the rates accordingly.
Setting a rate to 150% means that the employee will earn 1.5 times their basic rate when working on a Public holidays or weekend. Setting a 200% rate means that employee will get paid 2 times their basic rate, and so on.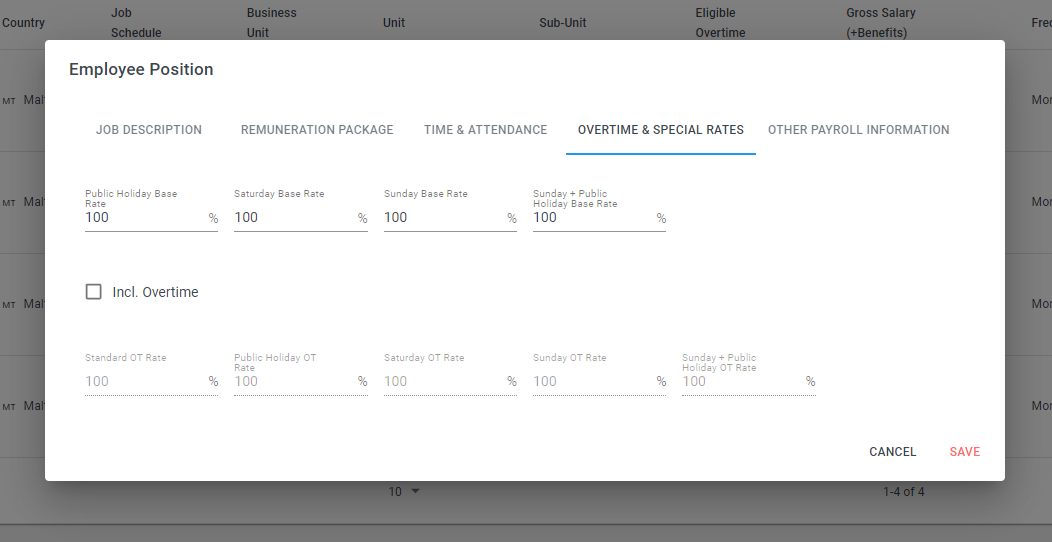 For those employees who have Time & Attendance enabled (and are paid on the approved basic hours), the different rates can be set in shift allowances. This rate will be used for all basic shift hours, not just the extra hours (Over Time) worked. Read also Public Holiday Hours based on Shift.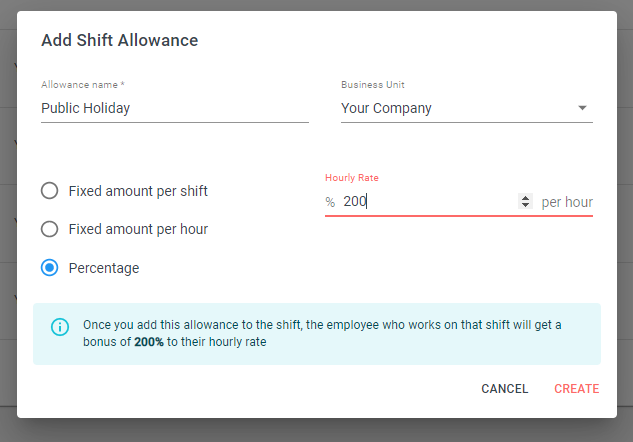 For more information on Public Holidays click here.