In order to handle your requests and queries quicker, Talexio has launched its own chat function.
Each page on Talexio includes a chat function on the top right hand side of your screen:

Clicking on it will bring up a chat on the bottom right hand side: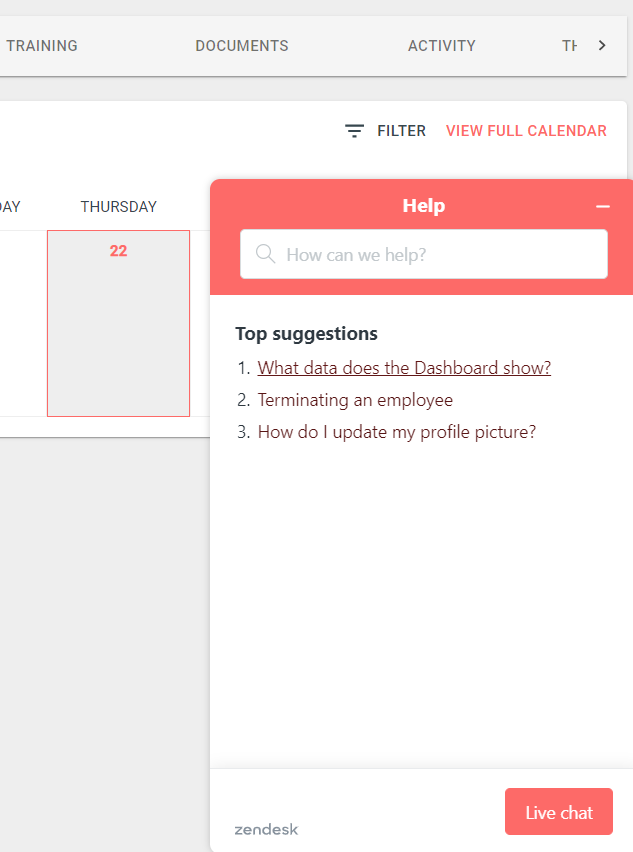 A list of suggestions will appear on the chat in line with the section you are on. For example, if you are on the leave section and access the chat function, a list of suggestions related to leave will come up.
You can access the articles or search for more specific articles using the search bar on the top of the chat. This feature is available 24/7.
Alternatively, you may select 'Live Chat' and get in touch with one of our agents. Type your query/request in the chat and one of our agents will reply as soon as possible. Please note that this function is available during office hours.