Overview
When calculating a payroll, users need to lock all the payslips to finalise it. However, there is also an option to lock payslips individually.
Permissions
To be able to lock and unlock payslips, you will need the manage payroll permission.
Why do I need to lock my payslips?
If all the payslips are unlocked, you will be unable to send payslips to employees, generate payment files, generate payment reports or FS5s:

Payslips may still be downloaded, but they cannot be sent to employees or saved to their documents: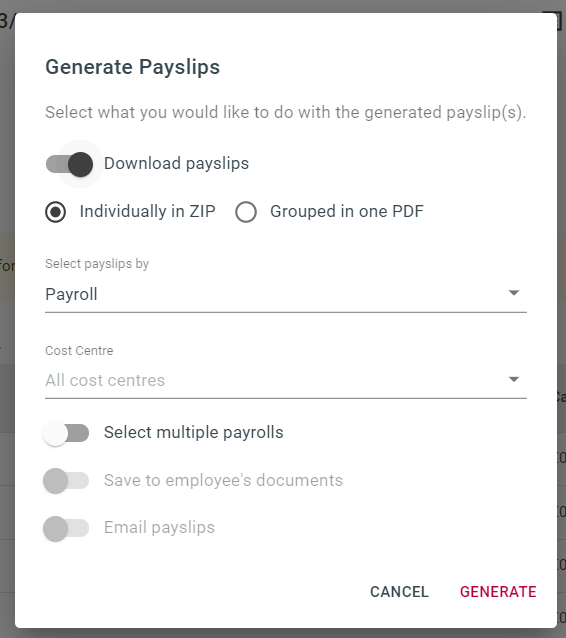 How do I lock a single payslip?
To lock an individual payslip:
Go to the Payroll section;
Click on the payroll period;
Click on the payslip you want to lock;
At the bottom right hand corner, you will see the lock button. Please note that if the payslip is pending calculation and has not yet been saved, you will need to click calculate and save first. For more information on this, click here.
Any warnings upon the locking of a payslip will be limited to the ones that are going to be locked rather than to all employees. You will be warned that all payslips need to be locked in order to generate the FS5 (since this is made up of all the payslips in a period).
An alternative way of locking is to select the payslip(s) by clicking the tick box on the left of the payslip. After doing so, a ribbon will pop up with the number of selected payslips. Here, you have the option to lock.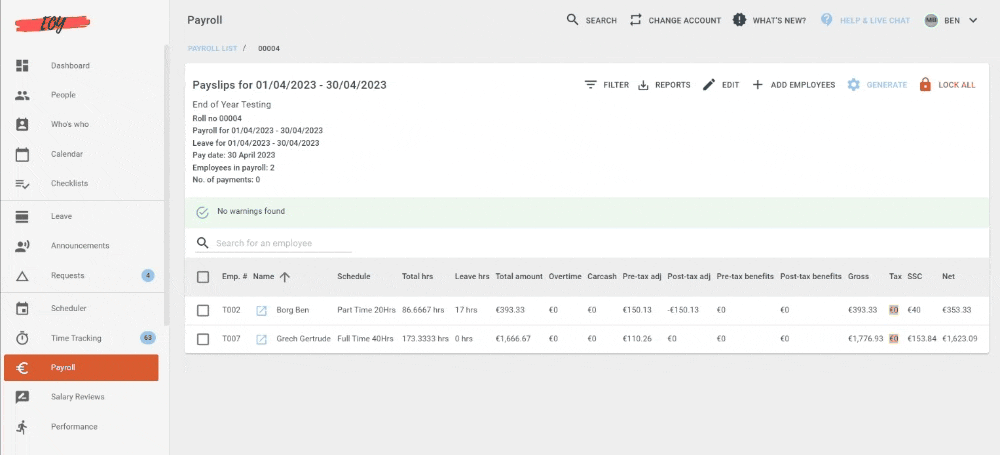 Lock All
To lock all the payroll, you can either select all the payslip and click on lock, or else you can click on the lock all button on the top right hand corner of your payroll. You can also use the same method to unlock all.
It is important that past payrolls are locked prior to adding employees to a new payroll.
What's next?
Once you lock your payslips, you may wish to publish them. For more information on this, click here.