Overview
Users may create a test payment file to be sent to the bank. This can be especially useful to new clients who are are asked for a test file by the bank to ensure that the payment will be processed.

Contents
Permissions
You need to ensure that you have the 'Manage payroll' permission in order to generate a test file.
How to generate
To generate a test file:
Go to the Payroll section;
Click on the relevant payroll run;
Click on generate;
Select generate a test file:

Then include the test data (it is important to note that IBAN and BIC number must not be fictitious or the test file will not work);
Click generate.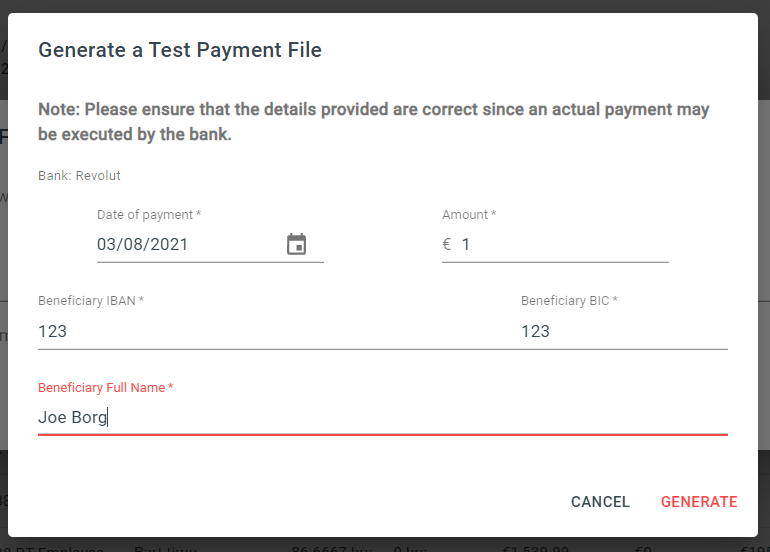 What next?
After receiving confirmation from the bank, you will be able to generate a payment file to be processed by the bank. For more information, click here.