After setting up your company's organisation structure, you will need to set up the position titles.
You may view your company's position titles in the Settings section under the tab Positions. This is dependent on your permissions.

To add a position title, click on +Add new position: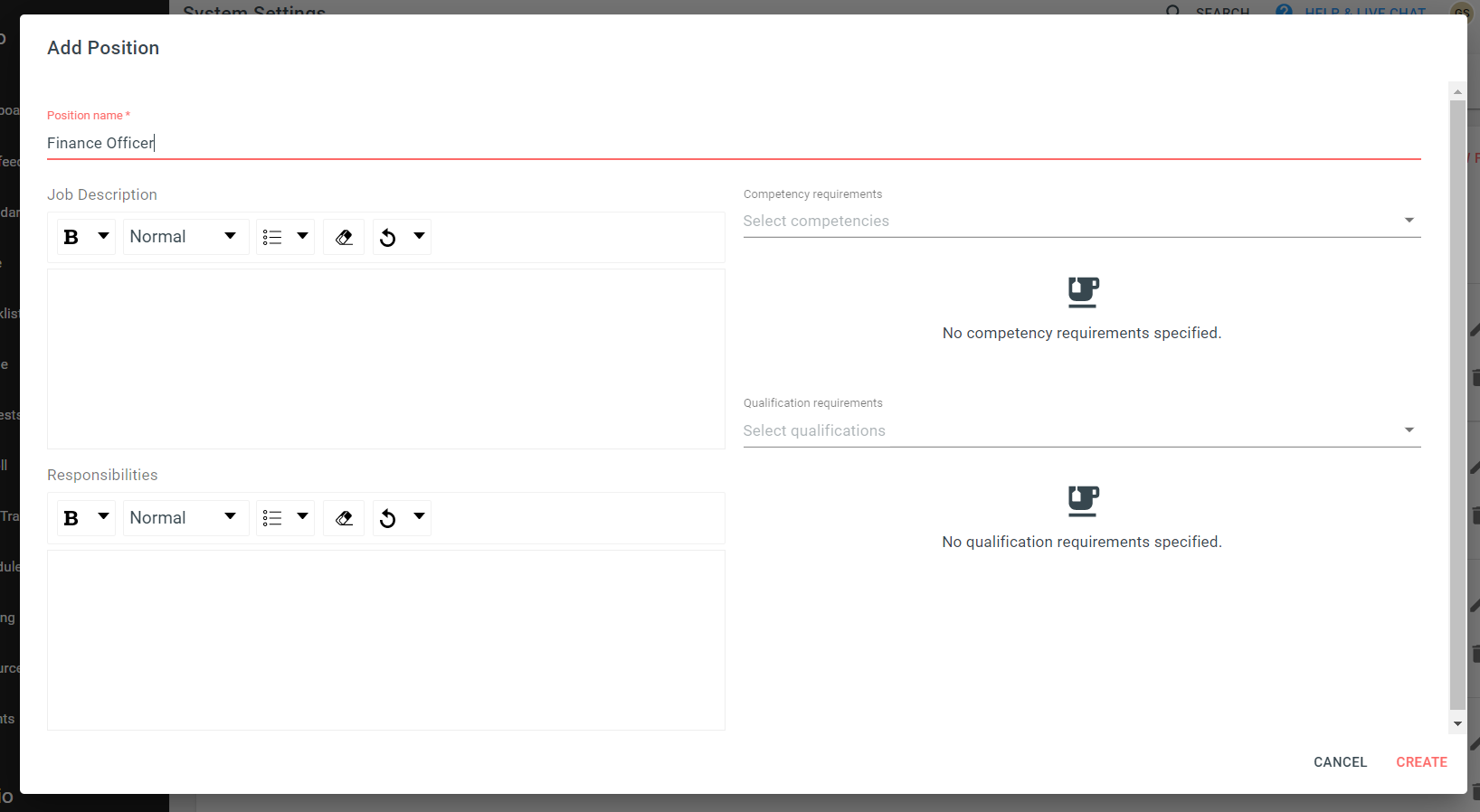 The only mandatory field is Position name. Here, you need to input the name of the position. For example: sales manager.
Other fields such as Job description and Responsibilities are optional. Here, one would include a description of the position as well as any responsibilities which are part of the role.
Competency requirements and Qualification requirements can be added if you have the Training module enabled.
Once you are done, click on create.
Now you are ready to start adding employees.