The People section on Talexio displays each of your company's employees, along with their details (personal and position). For more information on how to add employees, click here.
Default view
By default, this section will display those employees who are employed with your company at this point in time. Any employees who have been terminated in the past are hidden by the filter.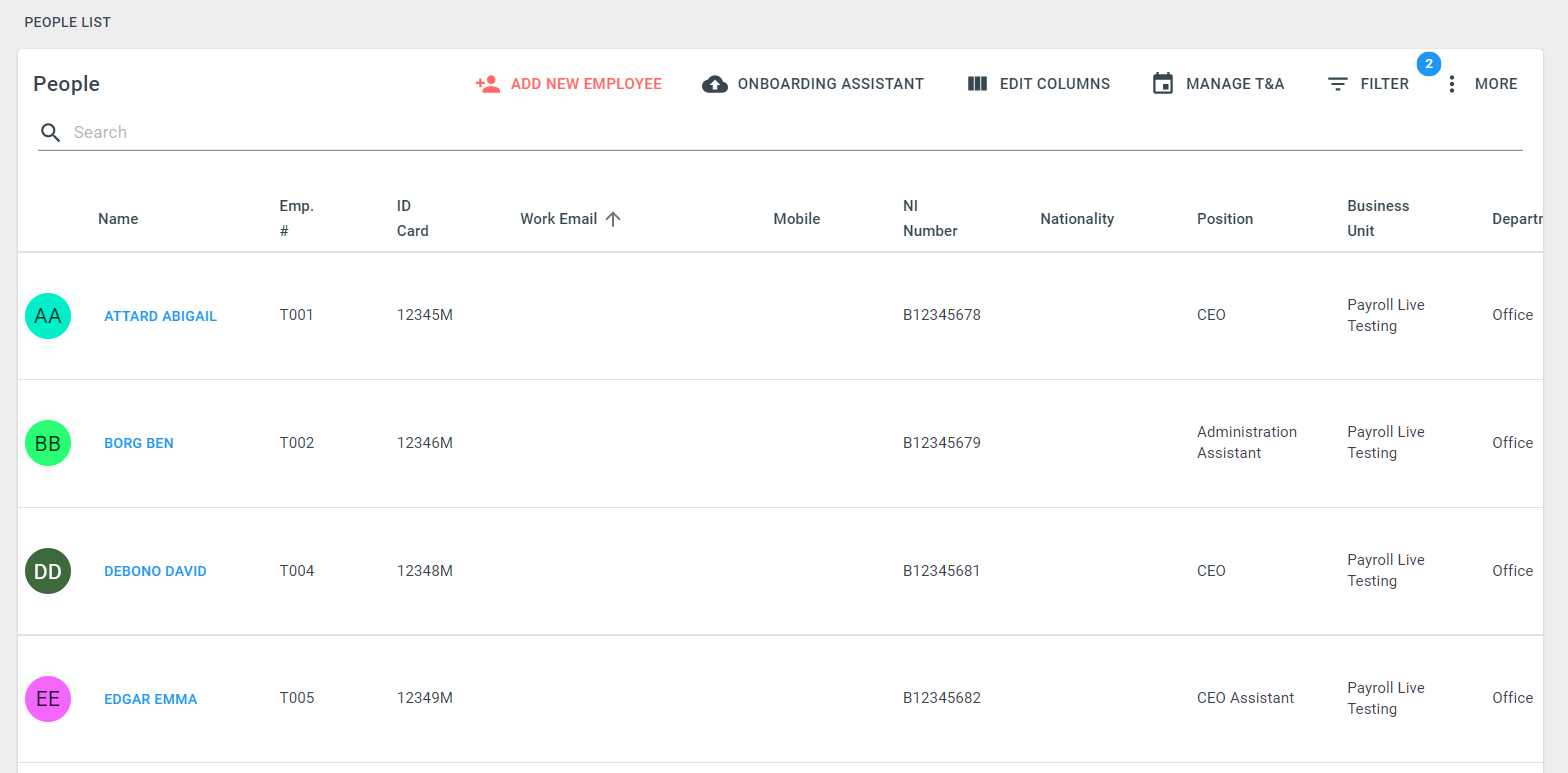 Therefore, any employees who have already been registered on Talexio, but whose start date is in the future, will not appear on the default list. Such employees will be hidden by the filter. This enables you to have a snapshot of all the employees currently working with your company to date.
Terminated employees
In order to filter out any terminated employees/employees whose start date has not yet elapsed, you need to click on the filter button:

A number of search buttons and tick boxes will appear below. By default, the Currently employed tick box will always be ticked. If you want to see an exhaustive list of your employees (including terminated employees/employees whose start date has not yet elapsed), you need to untick this tick box.
Employees who are not currently employed as at the current date will have a small 'X' next to their name: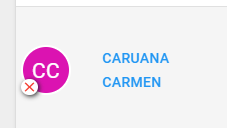 You may select various other tick boxes to filter out the employees you wish to display, and you may also select a date range.
Search button
Please note that using the search button will only yield results that match the current filters:

If you wish to search for an employee regardless of their position status, you can use the general search button on the top right hand corner of your screen:

Reports
You may also download this employee data as a report in Excel format. To do so, click on More and Export data - employee list.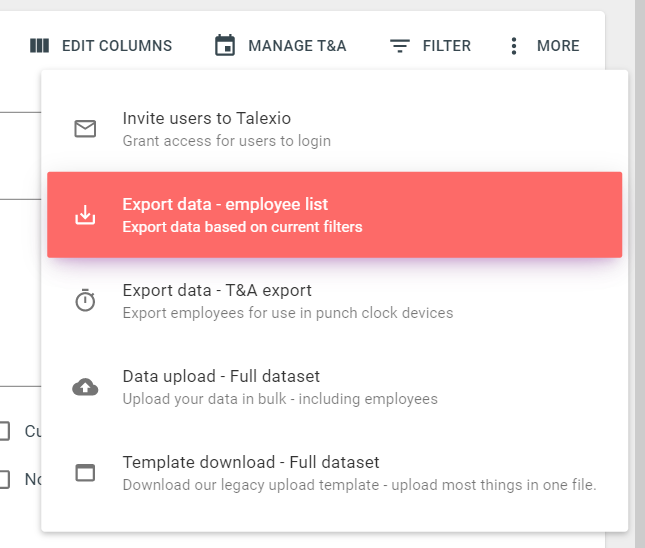 Please note that this report will be based on any filters in place at the time. You may also select what information is displayed on the report by clicking on Edit columns and selecting the required data fields.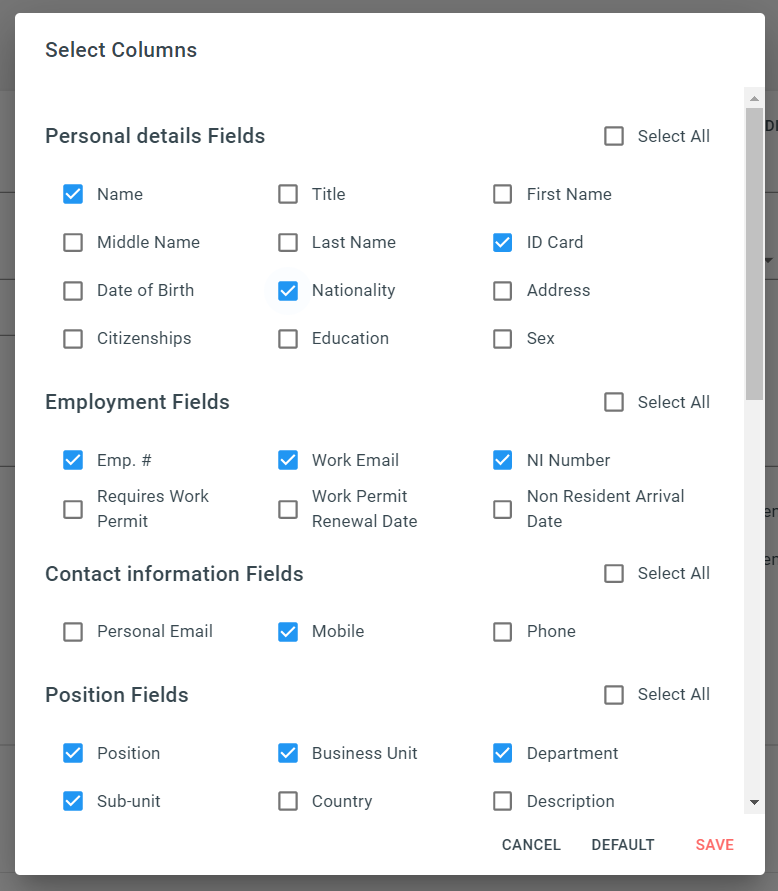 After selecting the necessary fields, click on save, and then generate the report again by clicking on More and Export data - employee list.
For more information regarding employee details and employment positions, click here.