Once your employer has set up the working schedule for a given day/week/month, you may wish to switch a shift with one of your colleagues. This depends on the permissions you have set. For more information on permissions relating to time and attendance, click here.
Swapping a shift can be done by going to the Working schedule in the Scheduler section.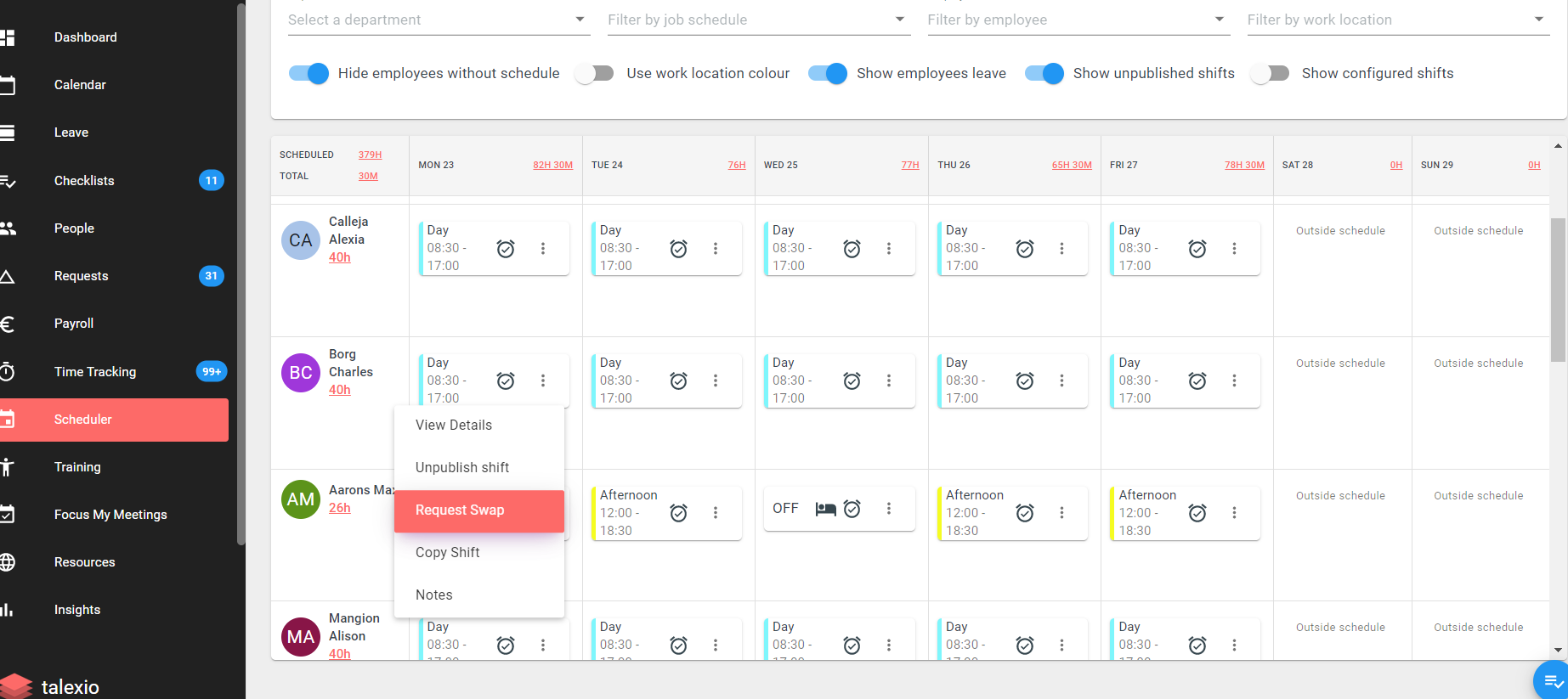 Click on the three dots of the shift you wish to switch with and select request swap. Then select the shift you want to switch with.

Once swapped, the employee whose shift you wish to switch will receive a notification in the Requests section prior to being approved by your manager. Your manager will receive a notification the Requests section too, and will have to approve this swap.
Please note that you can only request swaps for future dates.