If this is your first time on Talexio, then this is the article you will need to help you set up your account.
1. Logging in
The first thing you need to do is log in to Talexio. Your employer will send you an email to invite you to set up your email and password.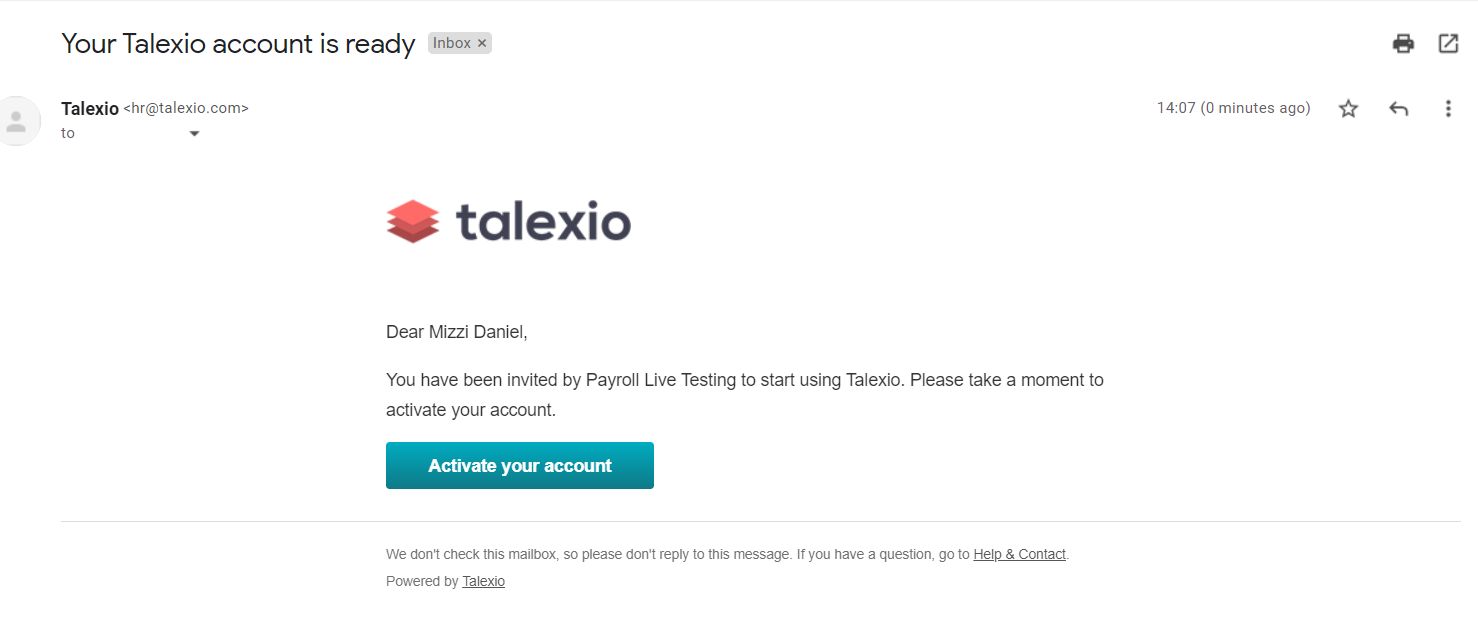 Click on Activate your account to access your Talexio account. Here you will be required to create a password.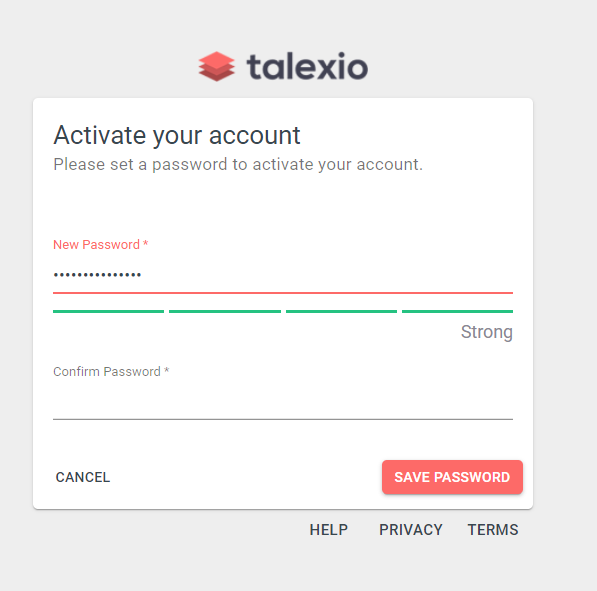 Once you complete this step, you may log in.
Talexio is made up of numerous sections (found on the left hand side of your screen).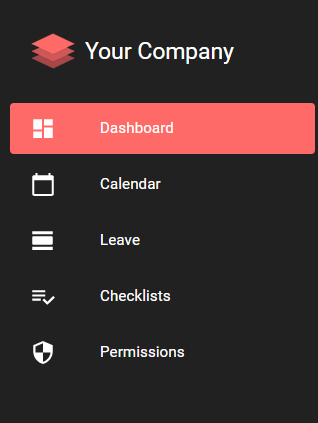 The sections you see are dependent on your permissions. Your employer chooses what permissions to give their employees. The types of permissions vary from booking leave, to approving leave, to add employees to Talexio, to processing payroll, etc.
Once you log in, you will be taken to your dashboard on Talexio:
2. Dashboard
This is your profile, with all your personal details.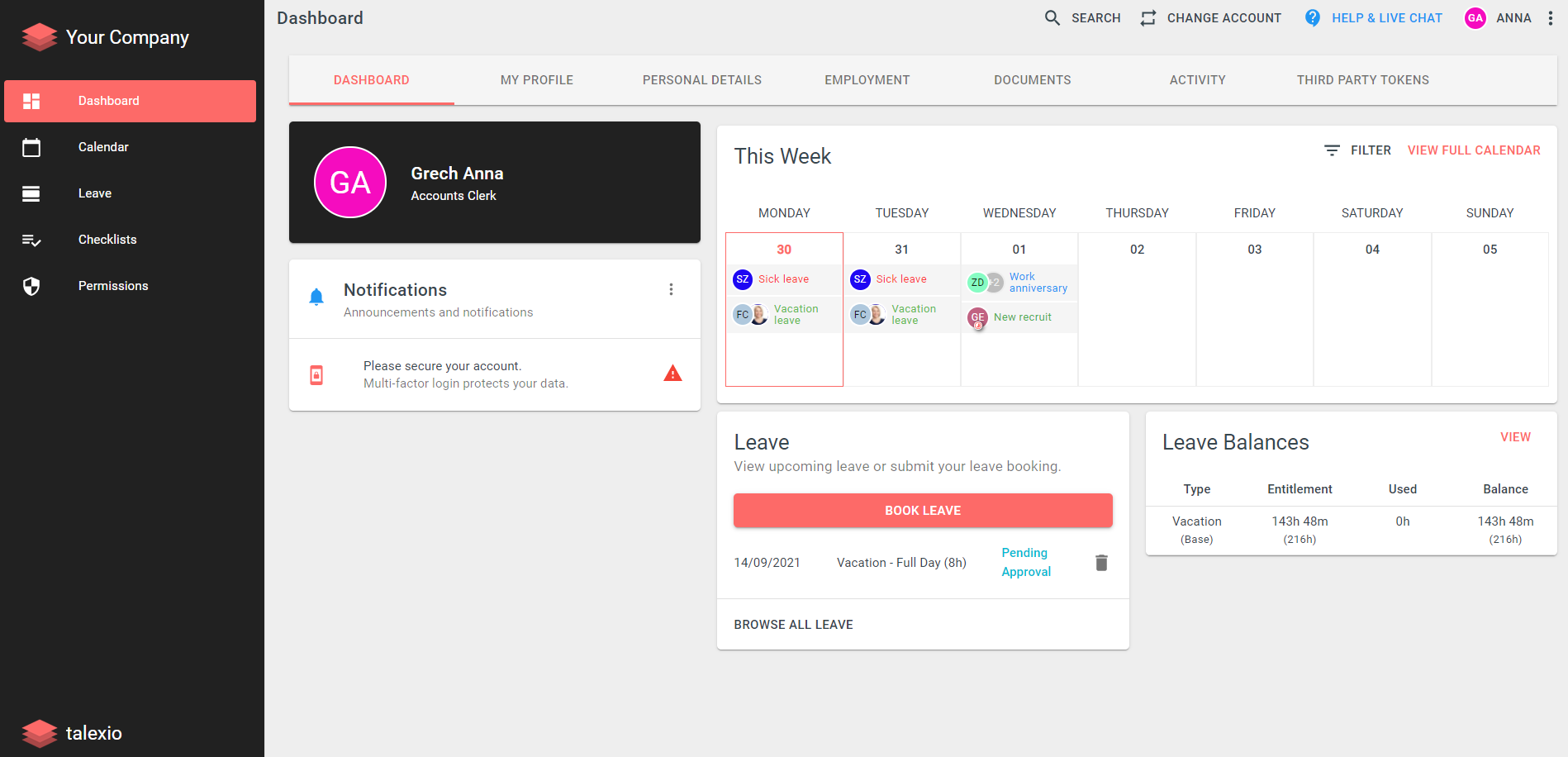 Here, you will be able to:
View any announcements made by the company;
Set up two factor authentication (for added security);
View the weekly calendar which includes when your colleagues are on leave (this depends on the permissions you have);
Book leave;
View your leave balance (this also depends on your permissions).
Your dashboard includes other tabs.
2. My Profile
Here, you will be able to update your bio with a bit of information about you, as well as add any interests or hobbies that you may wish to share with the rest of your team.

3. Personal Details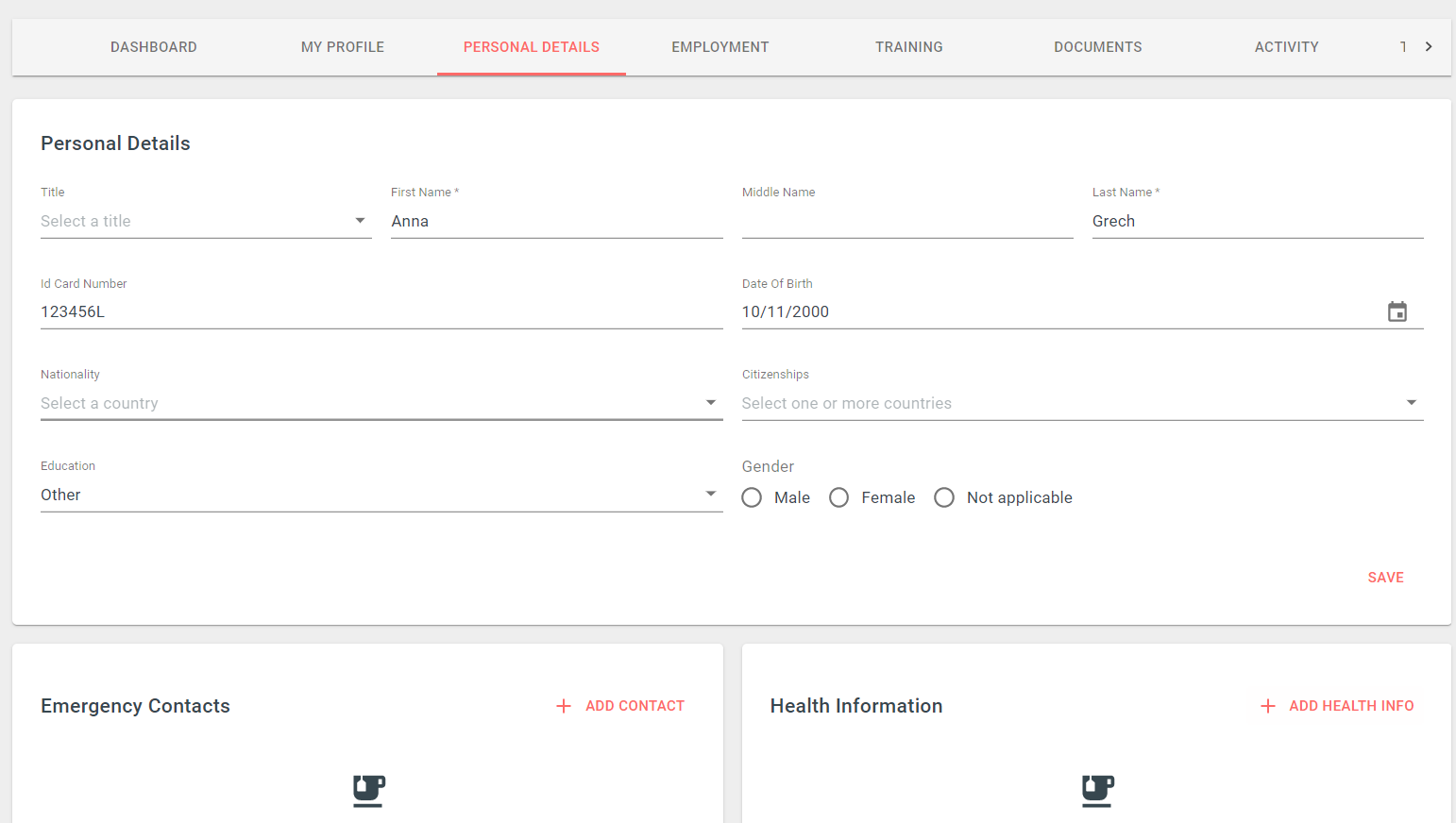 Here, you will be able to update your personal information, such as name, surname, home address, email address, emergency contacts, health information, and bank account. Any changes you make to this section will need to be approved by your manager/superior. Click save after each change will send a request to your manager/superior to approve/reject the change.
4. Employment

Here, you will be able to see your employment position with the firm. You can click on the 'eye' icon on the right to view the details of your position, but you will not be able to edit them (your manager/administrator can do so).
5. Training
This tab is only available to companies who have enabled the training module. This tab, in itself, is a separate dashboard to the training module. It includes fields such as upcoming training, past training sessions, qualifications, competencies, and any gaps in your competencies.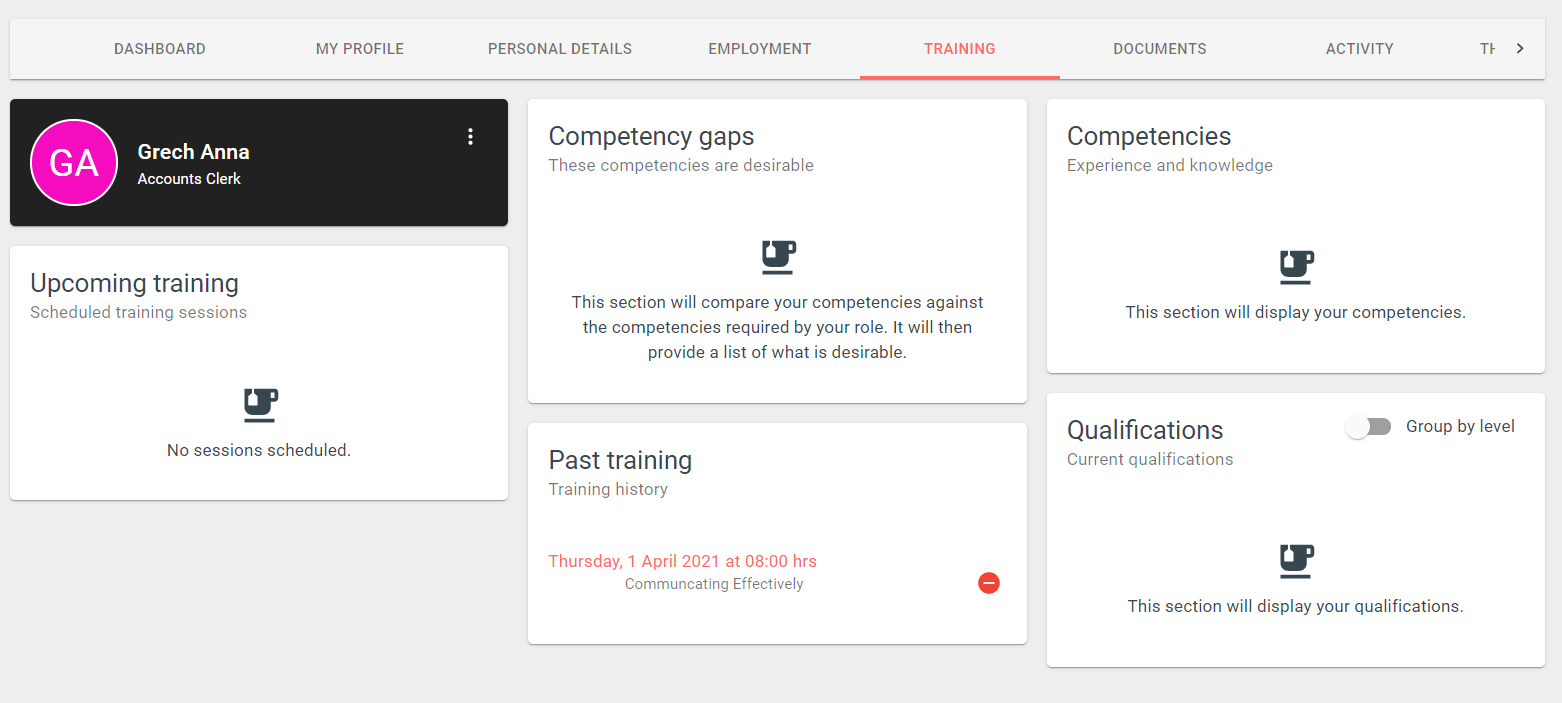 6. Documents

Here, you can access any documents which your employer has uploaded for you. These may include any payslips, FS3s, FS4, contracts, etc.
The next step in your journey on Talexio is booking leave. Click here for more information.