SignRequest is a secure and legally binding electronic signature tool that allows you and your colleagues to sign important documents quicker without the need to print them. Please note that this is a paid service. Kindly speak to us if you would like to enable this.
Creating a SignRequest Account
Load your internet browser and go to www.signrequest.com and click on "Create an account" located at the top right hand corner of your screen.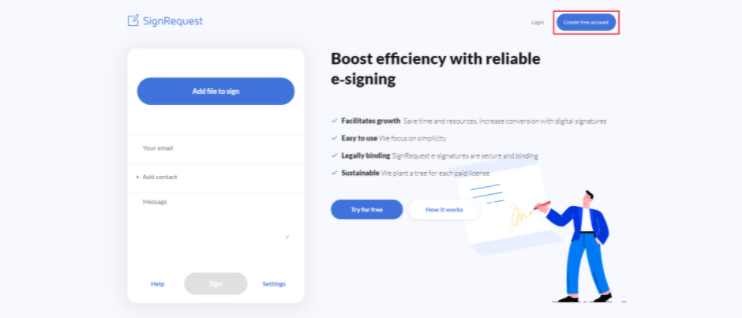 You can sign in with an existing third party provider account or create a new one.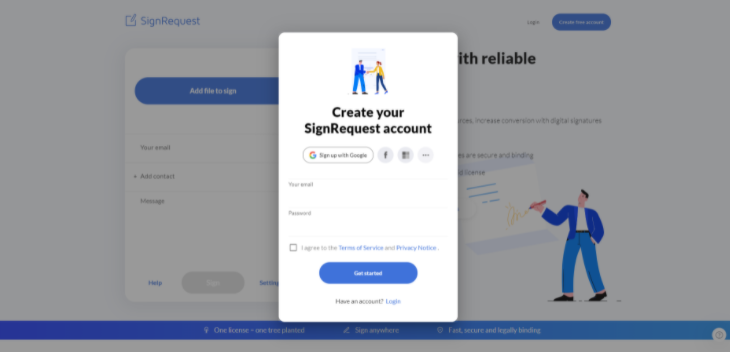 When successfully signed in, you will need to create your signature. Load the main menu by clicking on your account name (located at the top right hand corner of your screen) and select "Signatures" from the drop down menu.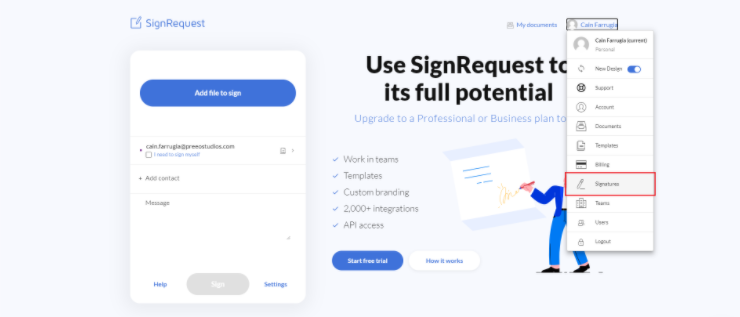 Click on "Change signatures" on the loaded screen, this will load the "Type of signatures" available options. You can type, draw or upload your signature.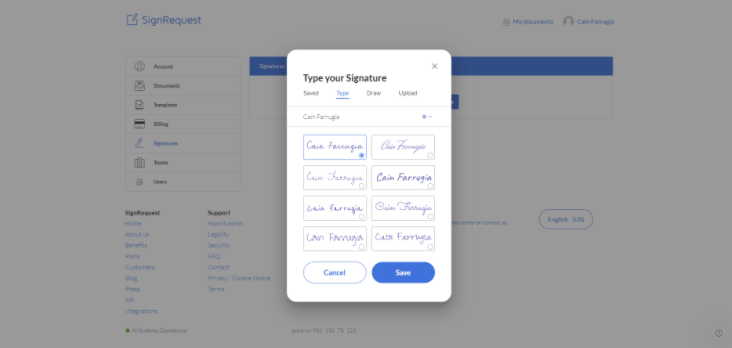 When complete, click on the "Save" button. That's it, your signature is complete.
Creating a document
You will need to create a document which is compatible with both Talexio and SignRequest. This document will need to include placeholder names in relation to required fields. The placeholder names are available from Talexio.
To view go to Settings > Template Documents > Upload Template. You will see all available placeholders in the dialogue box.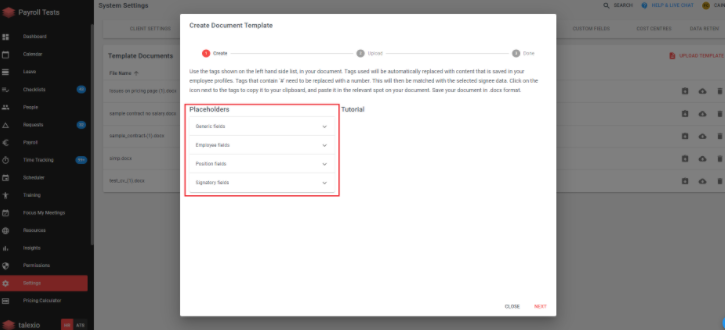 When adding placeholders in your document it should look something like this.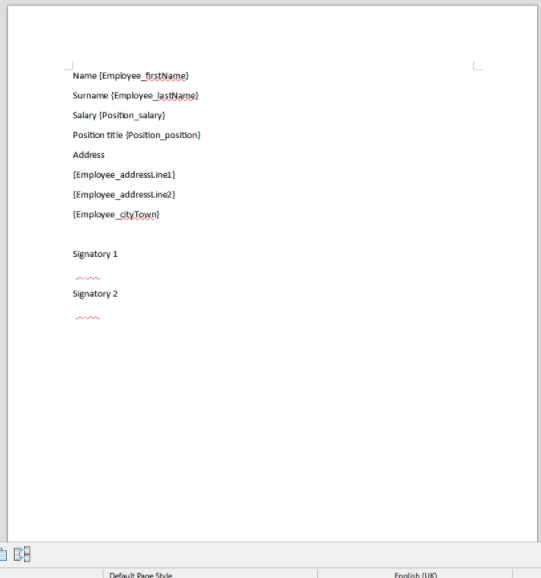 Setting up Talexio
Log in to your Talexio portal and go to Settings > Client Settings and toggle the "Use SignRequestswitch"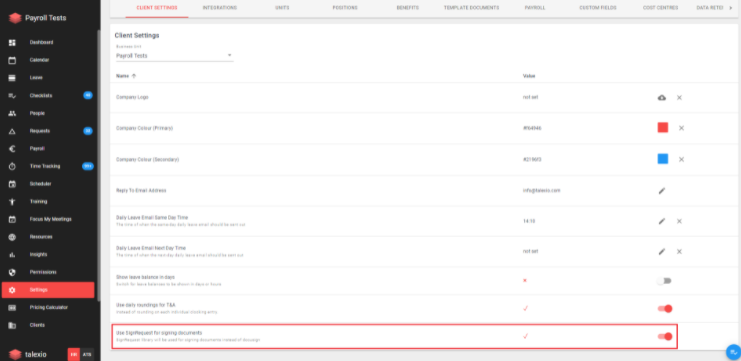 Loading a document
Upload your document in Settings > Template Documents (should already be set from SignRequest with details where to sign)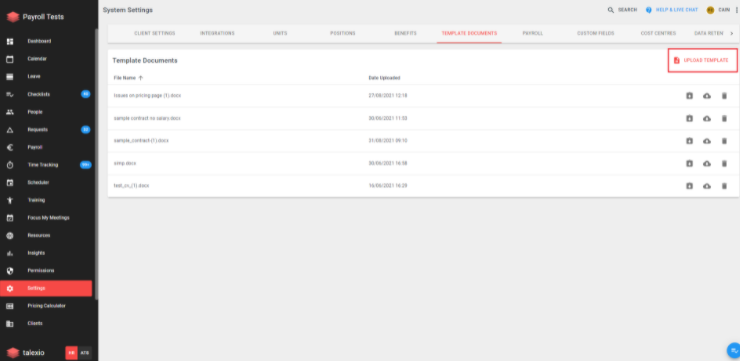 Generating SignRequest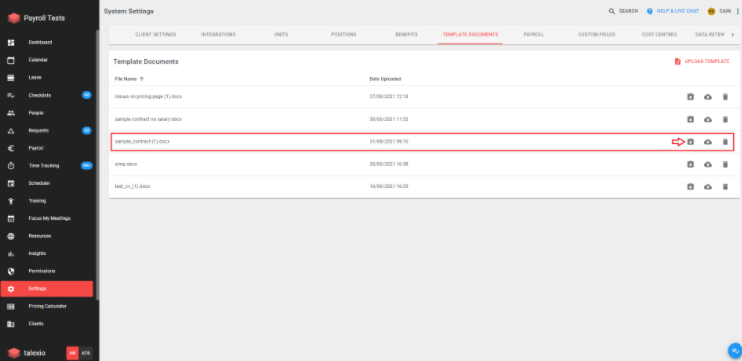 Once successfully uploaded, click "Generate" located at the right hand side of the listed document.
Enter selected employee/s and signee/s, click "Generate" (Make sure SignRequest is ticked)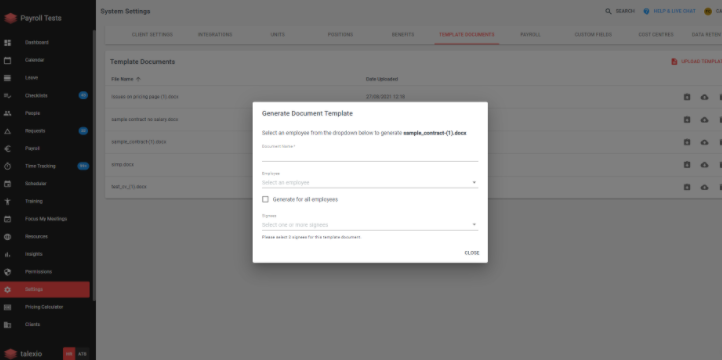 When completed, go to your inbox, an email from Sign Request should be received. Open the received email and click on the "Review document" button to load the document.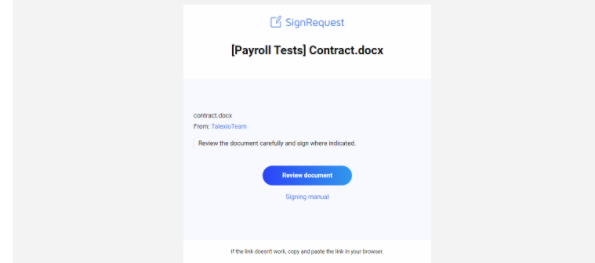 Once opened, follow the instructions to achieve the SignRequest.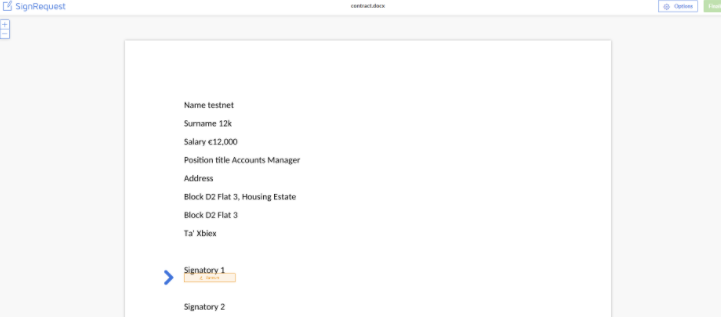 Click on "Signatory 1" and a dialogue should appear to choose your signature. If no signature is saved you can select your preferred way to sign the document from the top of the dialogue box. Options include; "Type, Draw and Upload". When chosen click on "Save & insert".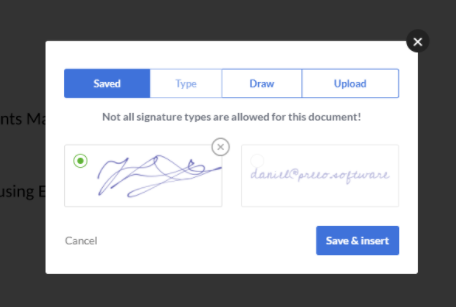 The signature is now included in the document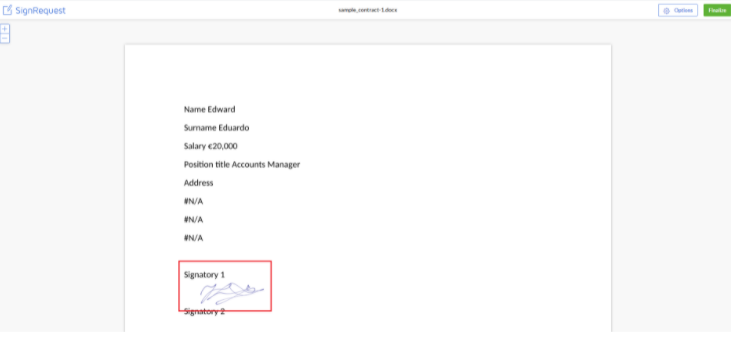 Click on "Finalize" located at the top right hand corner, to confirm your signature click "Sign" on the new dialogue box.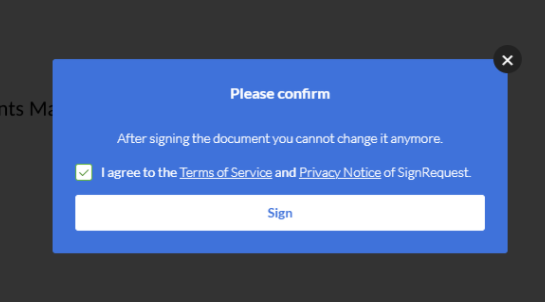 And that's it, your document is ready for the next steps.

When all respective parties have signed the document, an email will be sent to you to view and download the signed version of the document. Click on the "View and download documents" button to load the document.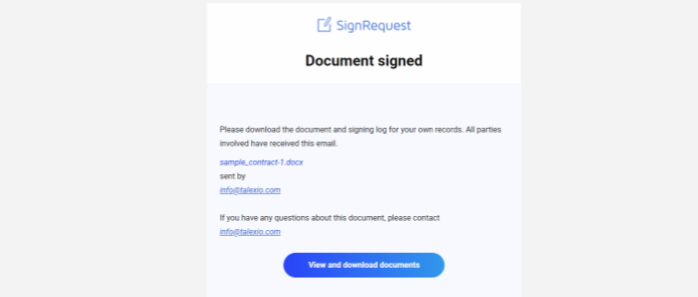 The document will load with the option to download, located at the top right hand corner.