Overview
A tab entitled Payroll History is available in the dashboard of each employee who receives a payslip through Talexio.
Contents
Permissions
By default, employees may view this tab for themselves. However, if you have the Manage payroll permission then you can view all the payslips of a particular employee or set of employees on their dashboard.
You will need to ensure that the Manage payroll permission is set to your own unit or specific employees. Otherwise, if the permission is set to global then you will be able to view the payslips of all employees within the company. For more information on permissions, click here.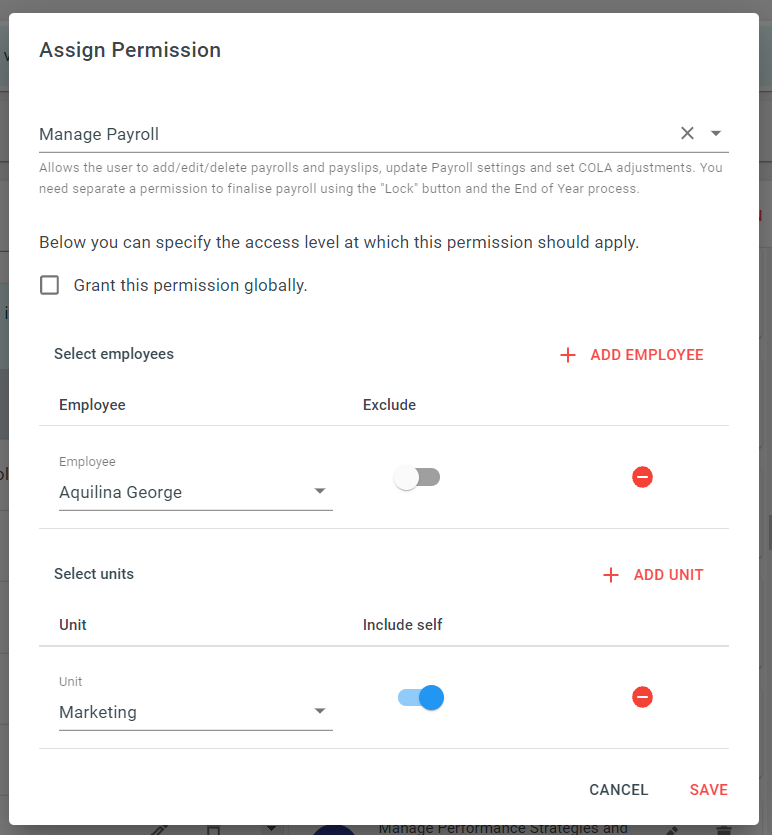 You might also want to ensure that the permission Manage all employee data is also set to the employees you may view on Talexio. Setting this will limit your view on the People section to just these employees. Should this permission be set to global, but Manage payroll is set to particular employees, then you will be able to view and manage all employee data in the People section, but you will only be able to view the payroll history of those employees for whom you have Manage payroll set.
Payroll history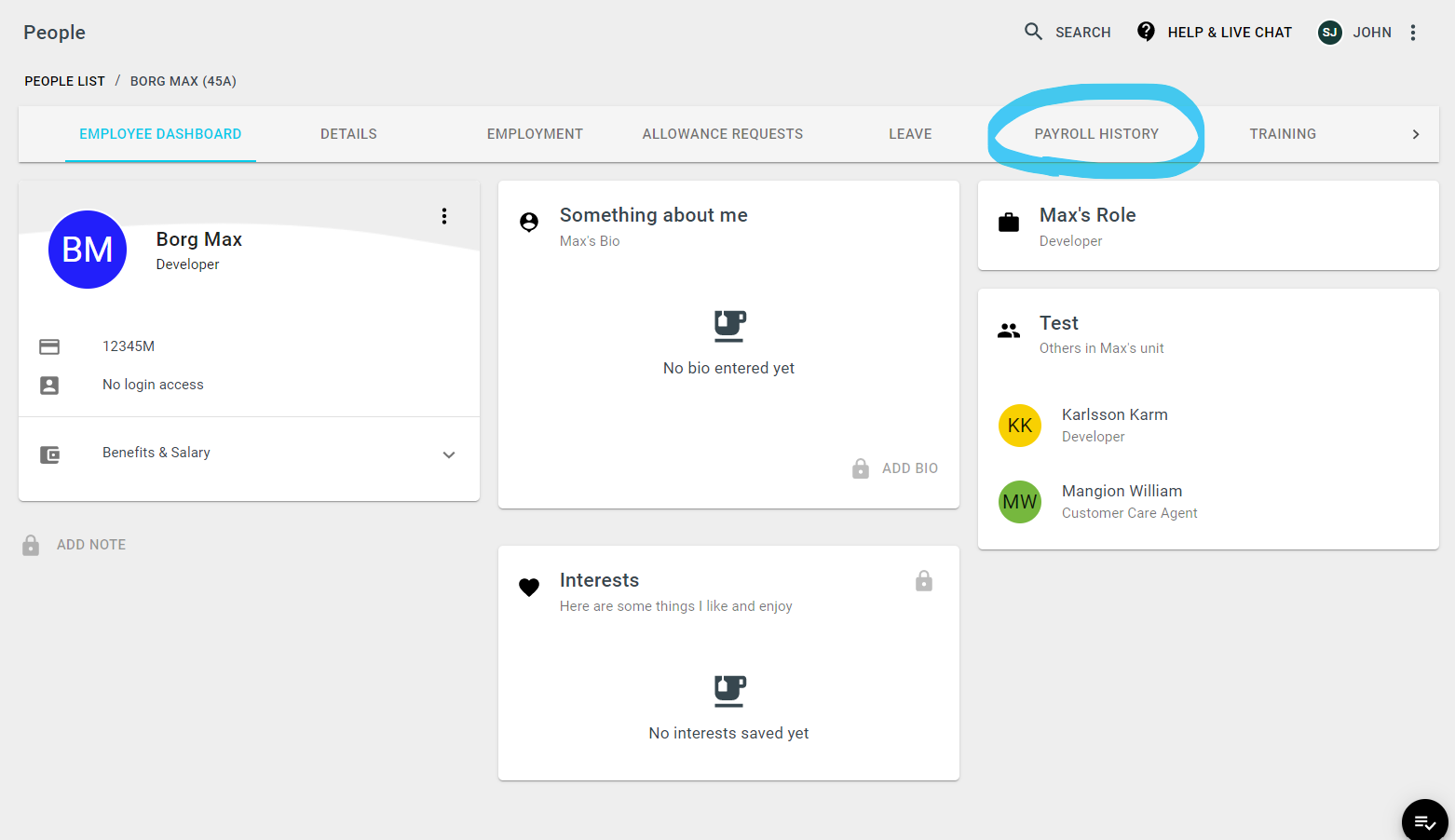 The payroll history can be found in the employees' dashboard as a separate tab. From here, you can download the payslips as well as see a summary of the info in each one: