When using Talexio, you may wish to record the perks and benefits that your employees are entitled to. Such perks are not included in the payroll, but can be seen in the employees' details.
Perks can include employee discounts or health insurance benefits.
To set these up, go to the employee's employment position and click on the remuneration package tab.
Scroll down until you find the Perks header. Click '+Add Perks' to add a perk as well as an optional start and end date. Then click save.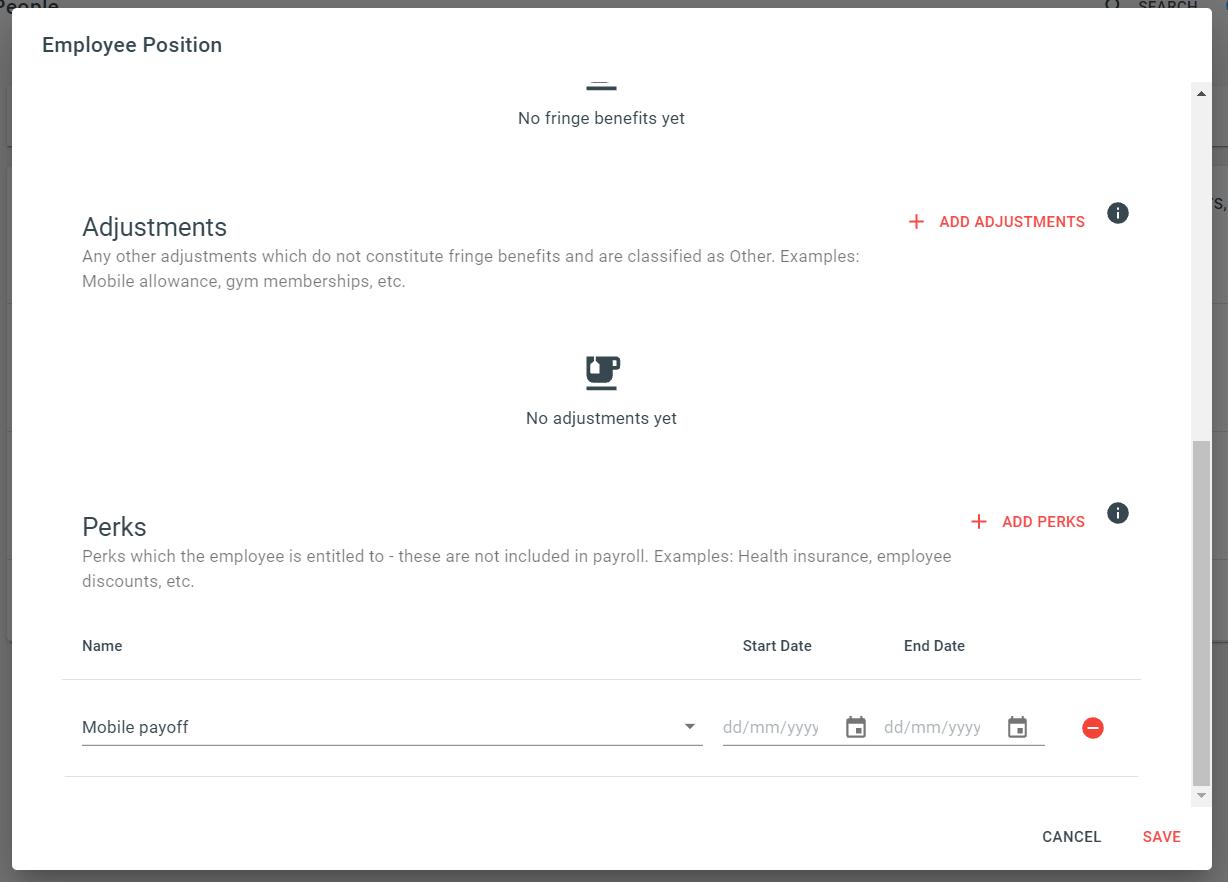 The list of perks may be set up from the Perks tab in the Settings section.

You may then view the employee's perks from their employment position tab by clicking on view benefits, perks & salary: