If you have the Time & attendance module enabled, and if you have the approve time clocking permission, then you will be able to access the Review & approve section. You may also enable multiple approvers for an employee's clockings. You will need to do so from the Permissions section:
Assign the "Approve Time Clocking" permission on the approver and add an "Approval quota".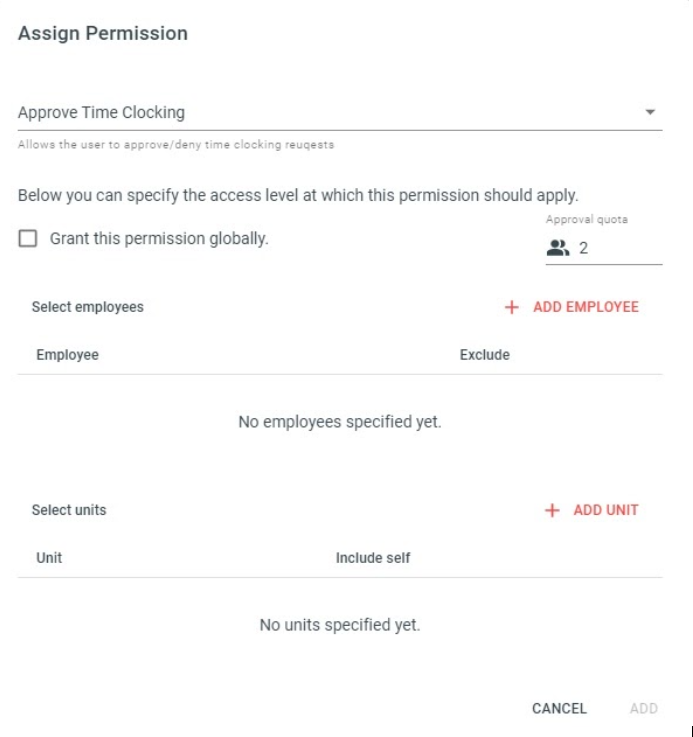 Note: This can be assigned to a specific employee, unit or as global. The permission needs to be assigned to both approvers.
2. When this is set up, if the approver accesses the Review & approve section and is approving shifts, a new message will appear saying "Shift hours approved by you, waiting for more approvals".

Note: Trying to approve the same shift will result in the following notification: "There are no pending shifts to approve".

3. When the 2nd approver logs in to Talexio and goes to the Review & Approve section, the shift will be visible for the 2nd approver to approve. When complete, a notification will appear saying "1 shifts has been approved".

4. When approved by the 2nd approver, the shift will appear in the reviewed section and can now be processed for payroll.

Note: To edit the request the 1st approver would need to reject the first confirmation. To do so you will need to follow the following steps.
1. Click on the reviewed clocking again, a button titled "Reject" will appear.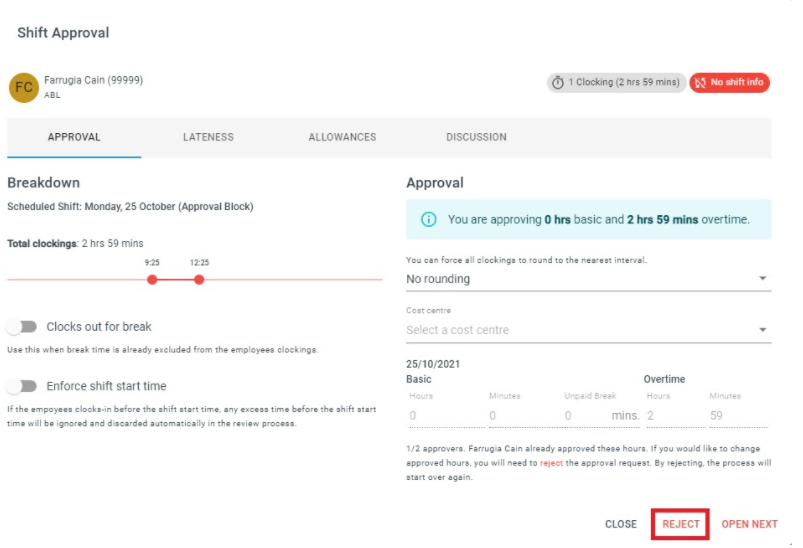 2. Click "Reject", a prompted dialogue will appear to share an optional reason. If not required simply click on "Reject" again.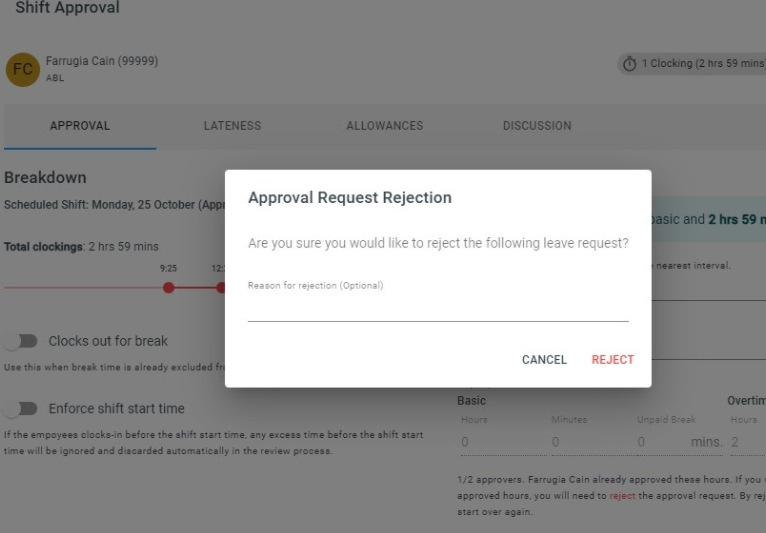 3. You can then edit the clocking. When complete, repeat the above steps again.