Overview
You may have employees whose job schedule is a fixed one (for example 40 hours/week) and who are eligible for overtime. If such employees work beyond their job schedule hours (for example, they work 41 hours during a particular week), then these additional hours can be automatically added to overtime in Review and approve.

To set this up, follow the below steps:


People section
Select the desired employee and select his/her employment position;
Edit the position and go to the time & attendance tab;
Select 'use fixed job schedule hours limit'.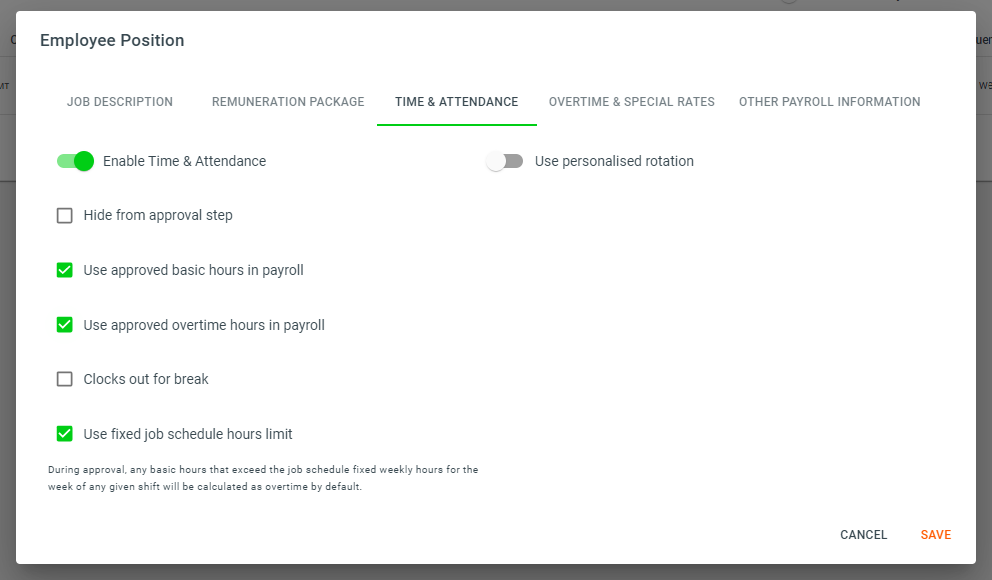 Time & Attendance
Next, go to the Time & Attendance section and go to Review and approve.
Locate the clocking of the employee who worked more than his/her job schedule hours and select the Review icon to approve this clocking:
The excess hours will automatically be saved as overtime.
Select Approve & close.