Through the introduction of the Performance management module, users can create and assign performance reviews for managers, colleagues, and themselves to undertake.
The ultimate tab in this section - Objectives - can be used as a standalone assessment for employees/departments. Objectives can also be used in conjunction with - and independent from - the remaining three tabs in the module.

To create one, click on Add an objective:
Here you will need to give the objective a name. Optionally, you may also add a description.
Objective level:
Individual: If the objective is to be targeted to a specific user, then their name needs to be selected under the Assignee field.
Department: If the objective is to be assigned to a department, then you will need to select the relevant department.
Company: choosing this would assign the objective to everyone in the company.
You may also optionally place the objective underneath a parent objective (if the objective you are creating is a sub-objective).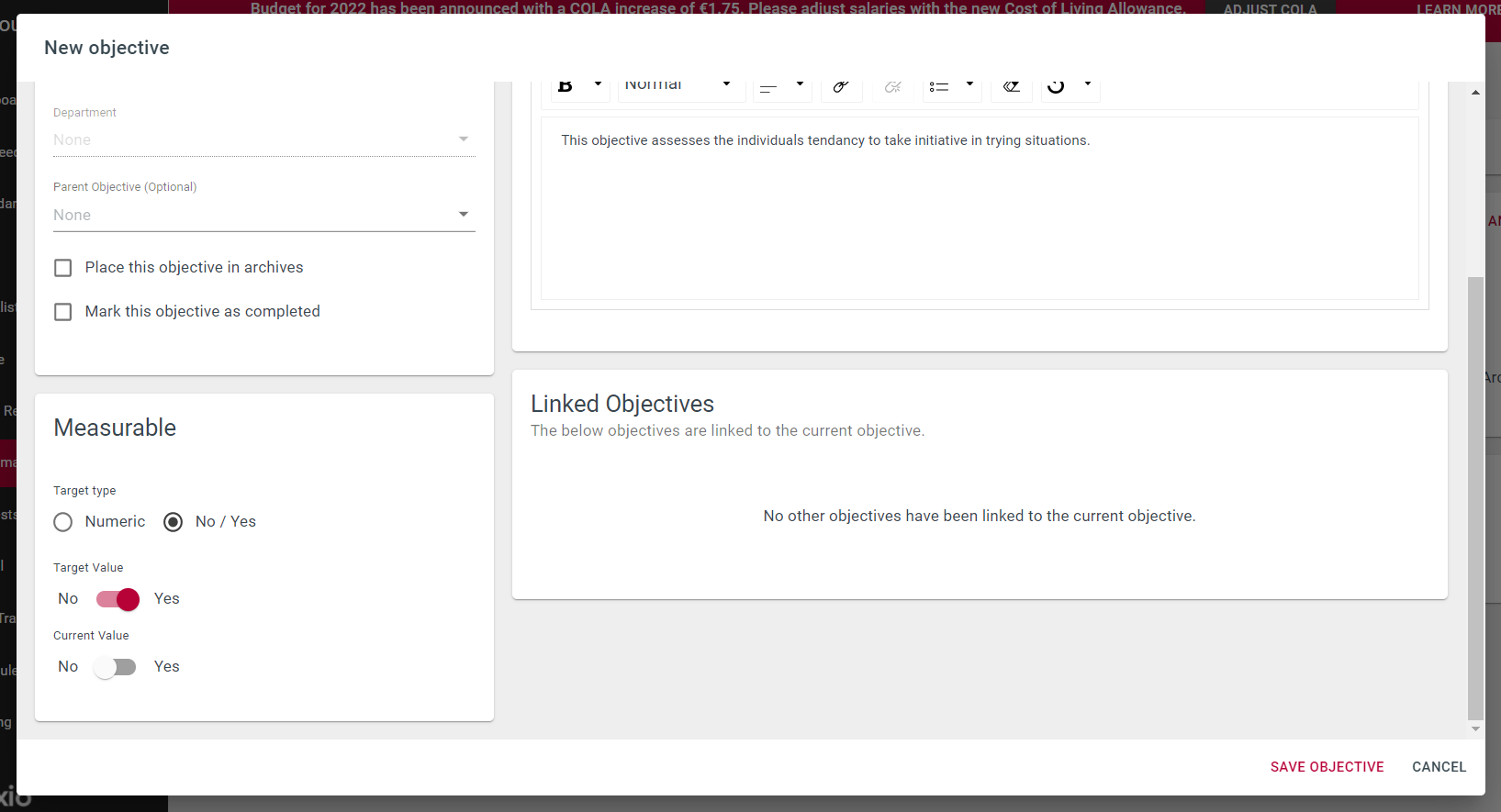 Place this objective in archives: choosing this option will mark the objective as one which is not currently being used for review purposes.
Mark this objective as completed: choosing this will close off the objective due to its completion.
Linked objectives: other existing objectives can be linked to the objective you are created.
Measurable: here you can choose whether the objective is to be assessed as a numerical value or simply by selecting 'yes' or 'no'.
Once you are done, click save objective.

Objectives can be amended or deleted.
Next, check out the Review criteria tab.