Through the introduction of the Performance management module, users can create and assign performance reviews for managers, colleagues, and themselves to undertake.
The third tab in this section - Review criteria - is where the range of items to be assessed in the performance review are set up.
Manage Categories

Here, you would need to set up the categories that the review criterion can then be grouped under. To add a category simply click Manage categories and then click Add criterion category.
Such categories can be modified and/or deleted. After adding the necessary categories, click on Manage criteria.
Click Add a review criterion:

Here you will need to add the name of the criterion, assign it to a category, choose whether the rating will be a 5, 7, or 10-Scale Likert, and select the units to which this criterion will apply.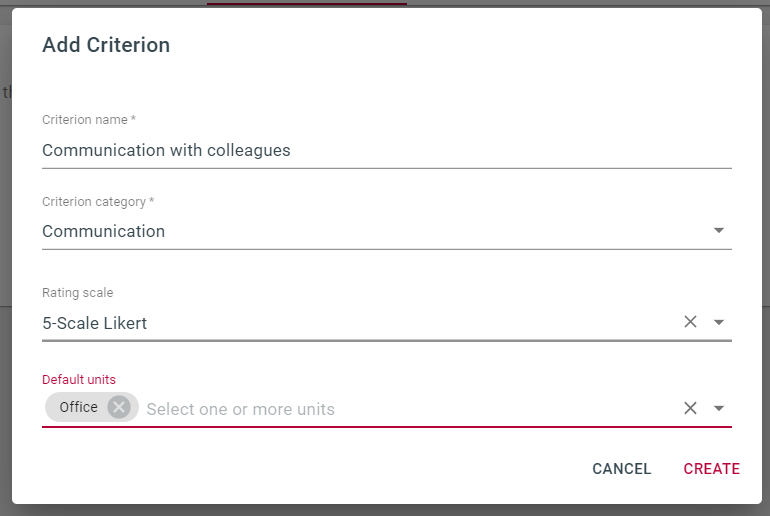 The criteria can be modified and/or deleted as necessary.
Next, we move on to the Automation strategies tab.