Through the introduction of the Performance management module, users can create and assign performance reviews for managers, colleagues, and themselves to undertake.
The second tab in this section - Automation strategies - is where the performance reviews are set up.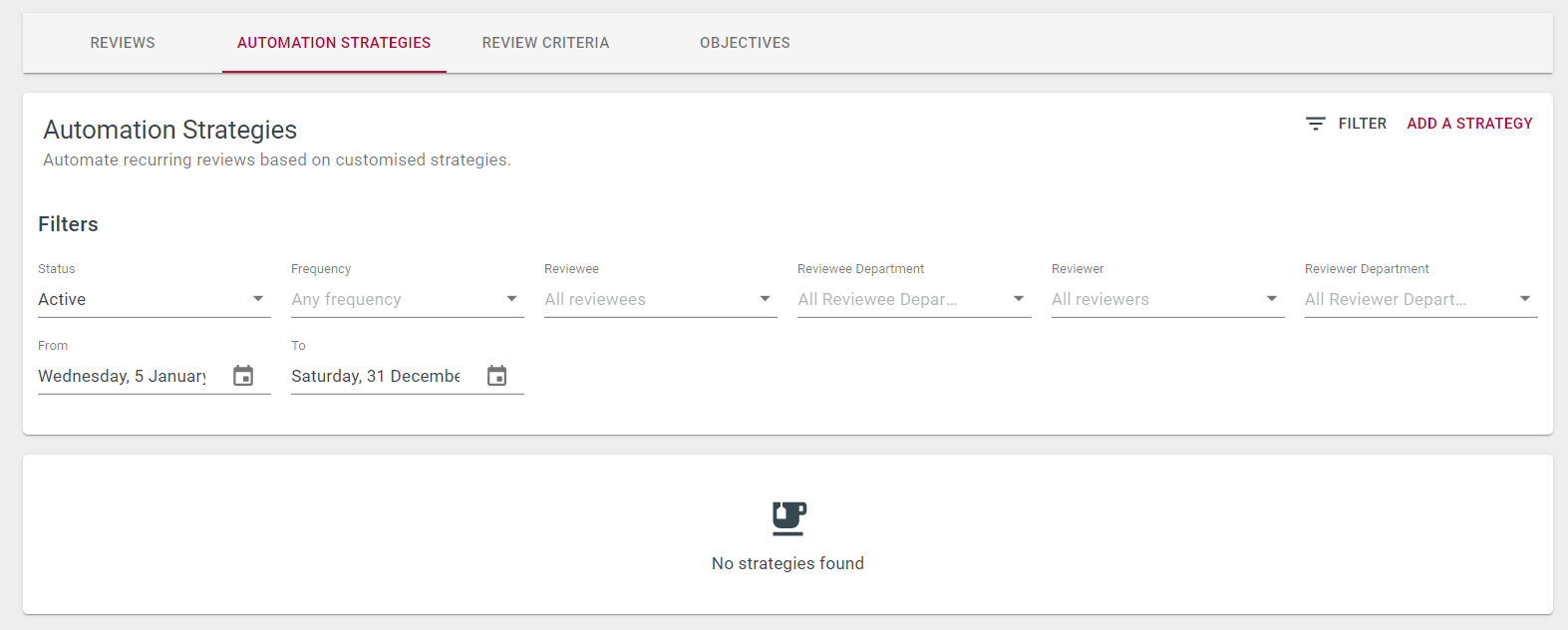 To begin, click Add a strategy: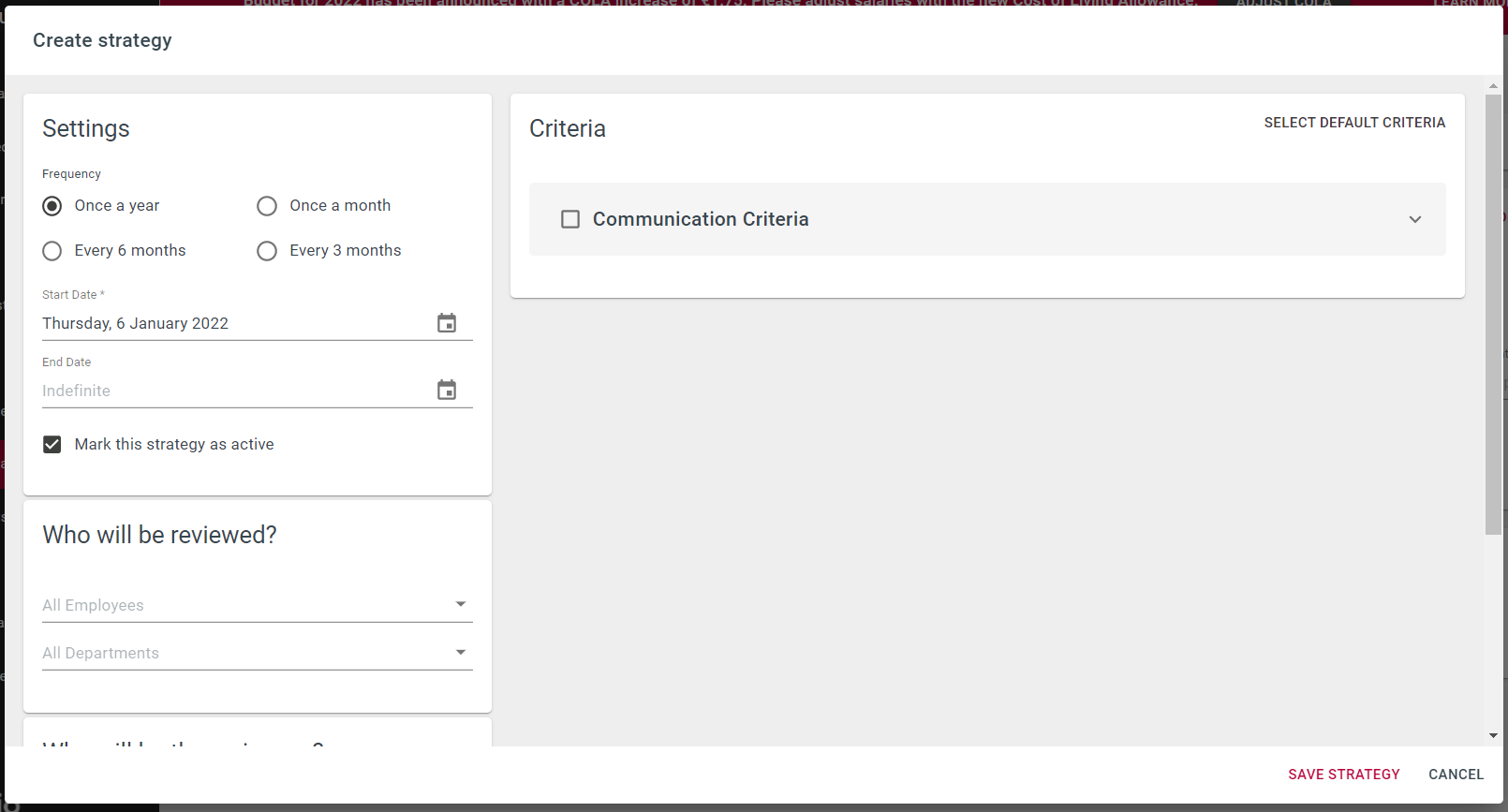 Here, you will need to select the frequency of the review. Choose between:
Once a year;
Every sixth months;
Every three months; and
Monthly.
Select the start date and end date. Please note that if an end date is not selected, then the review will carry on indefinitely.
From the right hand side of the dialog box, you can select what criteria are applicable to this review.
If you scroll down, you will see the final two steps that need to be completed before finishing the strategy setup: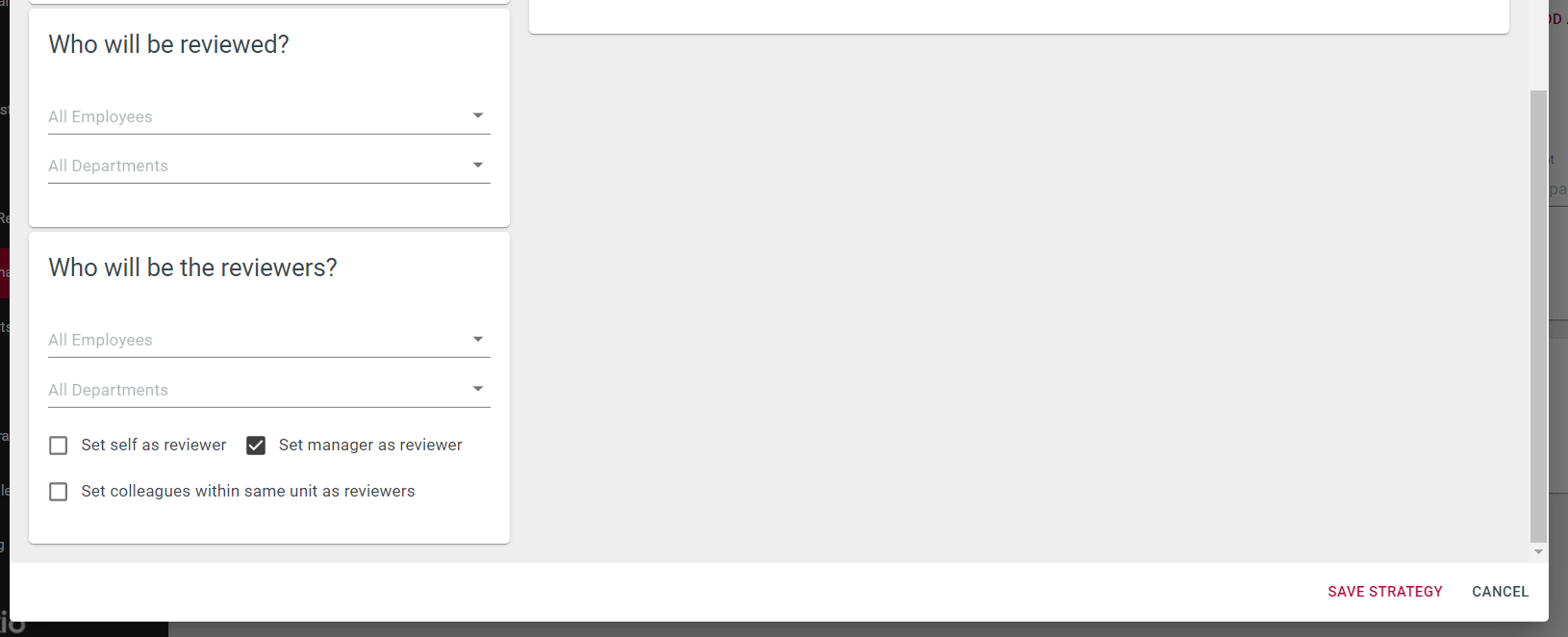 Who will be reviewed?
Here, you will need to select which employee(s) who are to be assessed on this review. You may select employees and/or departments. Please note that leaving both fields blank will mean that all employees and departments are selected.
Who will be the reviewers?
Here, you will need to select which employee(s) will perform the assessment. You may either select employees and/or departments. Or else, you may leave these fields blank and select one or more fields from the checkbox options:
Set self as review: this places yourself as the reviewer;
Set manager as reviewer: this allocates the manager as the reviewer. The manager, in this case, would be the employee to whom the reviewee reports (as per the reports to function - see the screenshot below).
Set colleagues within same unit as reviewers: this places employees who are in the same unit (in the organisation chart) as the reviewee as reviewers.
Please note that all three options may be chosen together.
Then press save. You have now created your first automation strategy: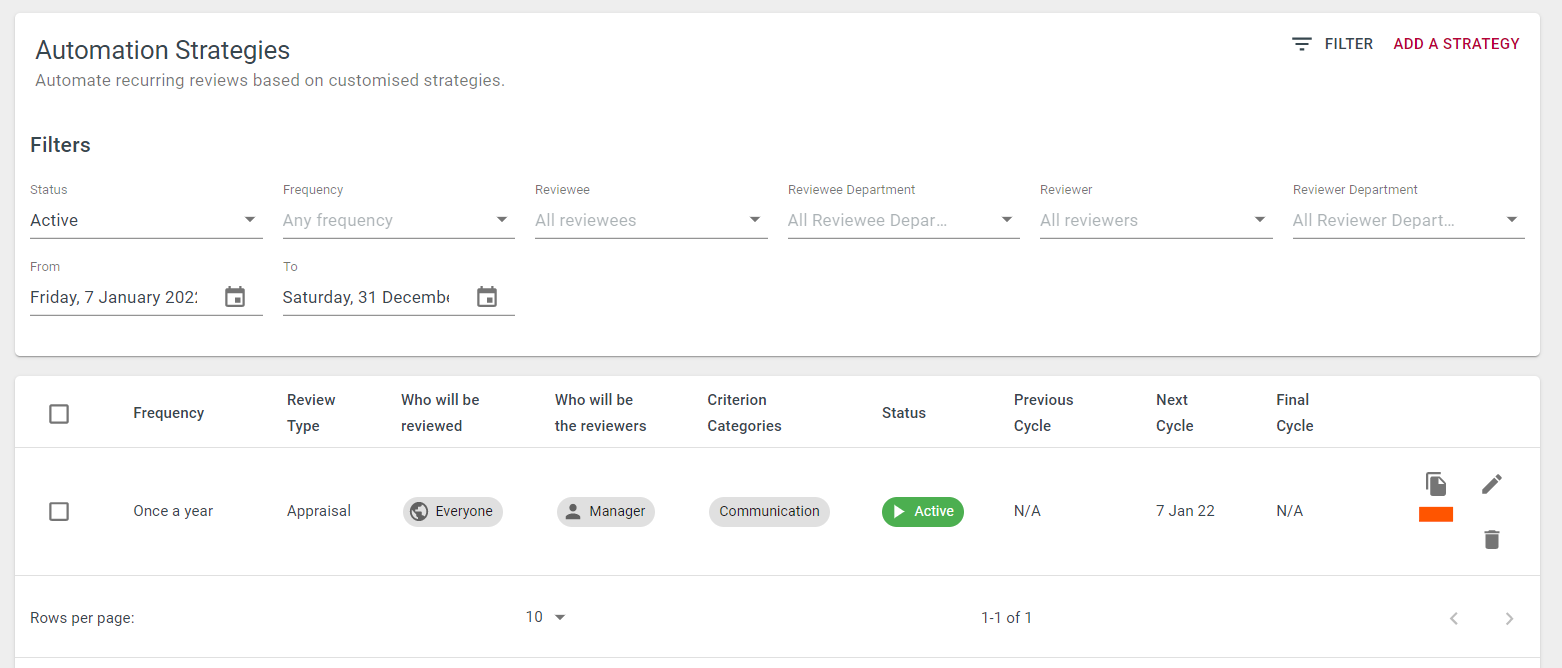 You may duplicate a strategy (and tweak it) by clicking on the clone icon, and you may also edit or delete the existing strategy. Furthermore, when editing a strategy, you may set it as inactive by unticking 'Mark this strategy as active'.
Other things worth noting are the following:
Previous cycle will show as N/A if this is the first time a strategy has been created.
Next Cycle will show the date of the first/next time a review is due.
Final cycle will show as N/A if the end date was set as indefinite.
Next, check out the Reviews tab for instructions on how to send and start the actual reviews.