We have launched a new feature where talexio clients can have active virtual cards for their employees. Utilising this feature for your company will give you access to cost cuttings, and more visibility and accessibility for your employees. Speak to our support team for a demo or send us a request should you like us to enable it for your company.
Notes:
As a company, in order to utilise this feature, one of our team members needs to advise accordingly.
As a user, in order to proceed, employees would need to have access to TalexioHR, failing to do so will not grant you access to the feature.
1. Log in to your TalexioHR dashboard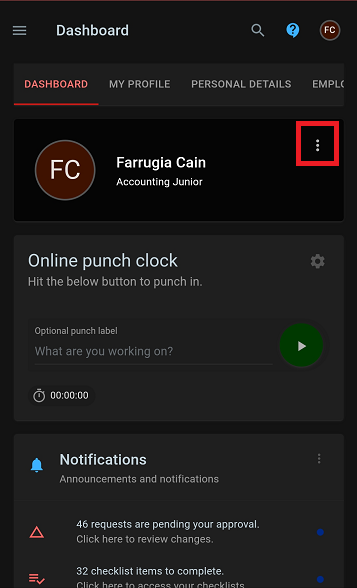 2. Click on the three dots on your profile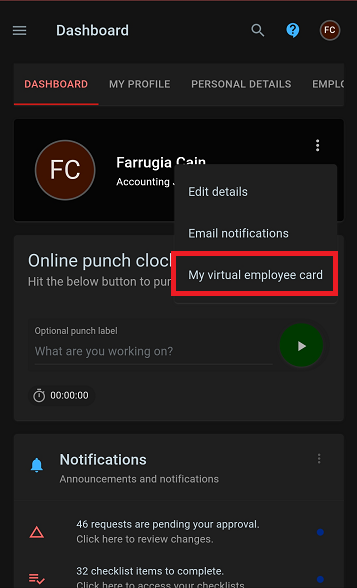 3. Tap on "My virtual employee card", this will open a new dialog with a QR code which can be scanned with a smart phone.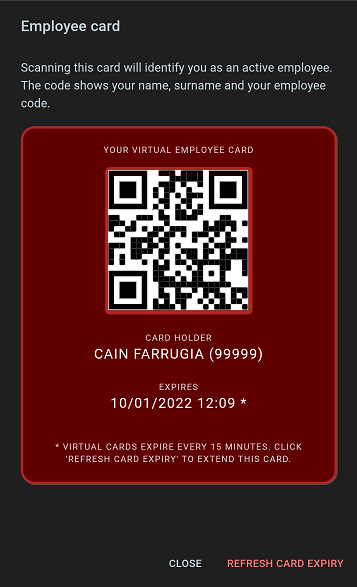 4. When scanned a window web-page will be loaded stating your current company employment status.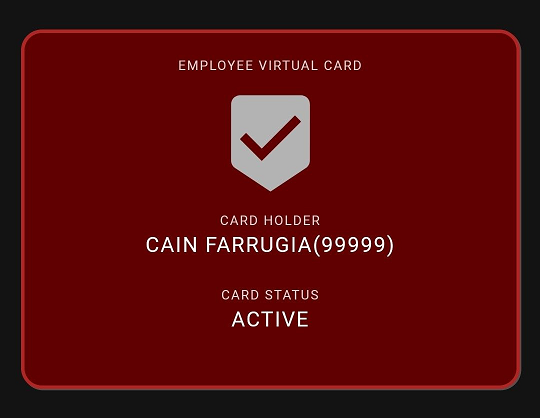 Note: Expired codes will be identified and users would need to refresh their QR code. Terminated employees will automatically have their cards revoked.