Part 1. Uploading the company logo to a clocking device
In order to complete this task a USB stick is required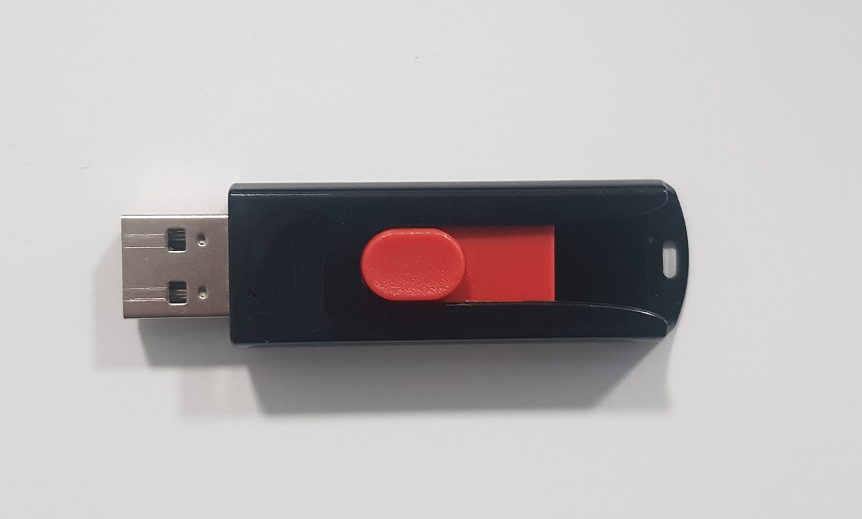 1. Insert the USB stick in your device where the desired image is located.
Note: A folder in the USB stick needs to be created and titled "Wallpaper"
2. Copy and paste the desired images to the USB stick > "Wallpaper" folder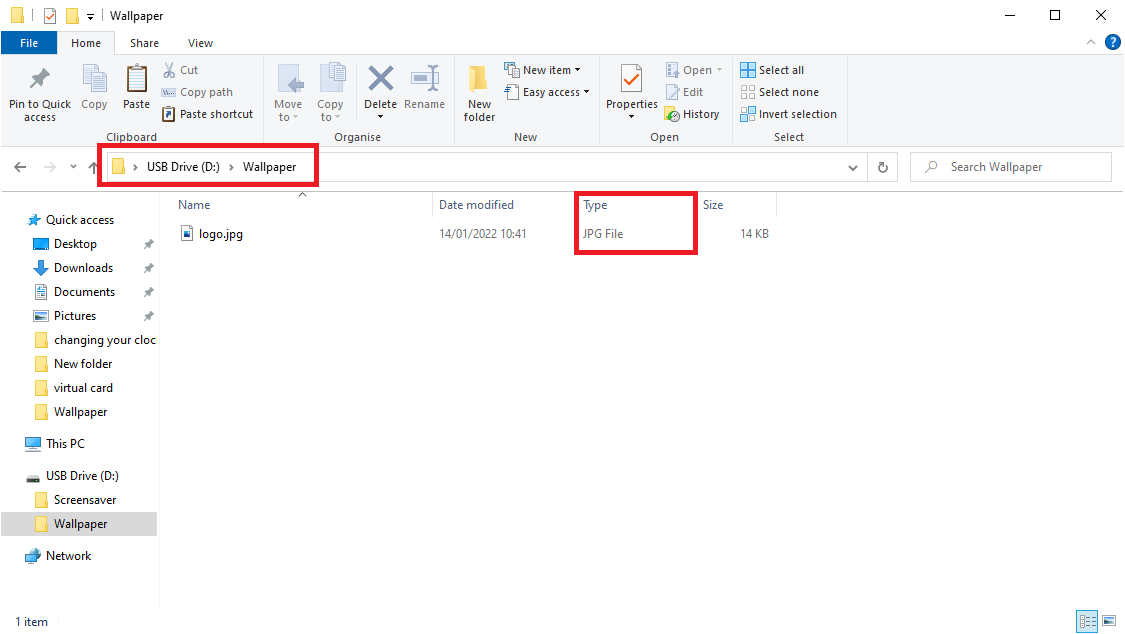 3. Insert the USB stick in your clocking device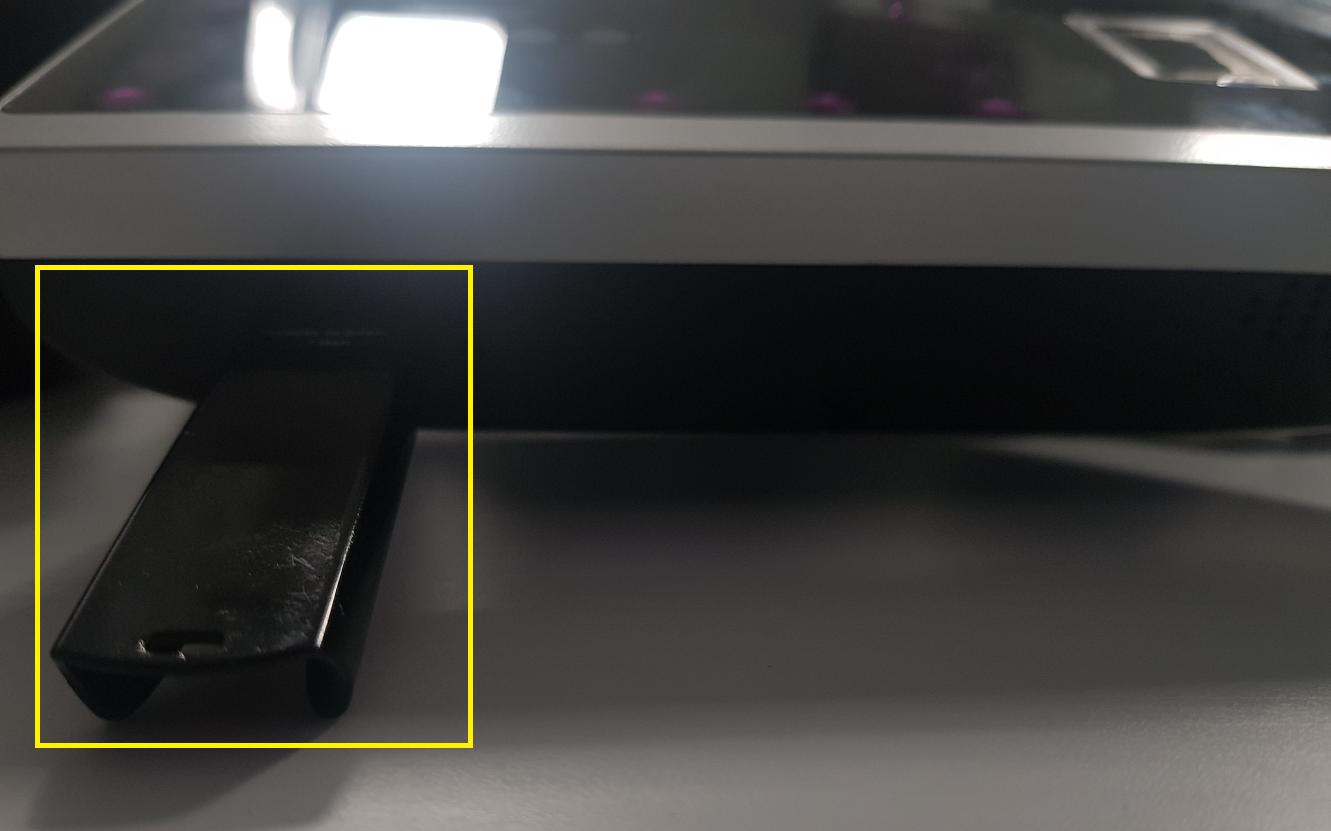 4. Go to "USB Manager"
5. Select "Upload" and choose "Wallpaper"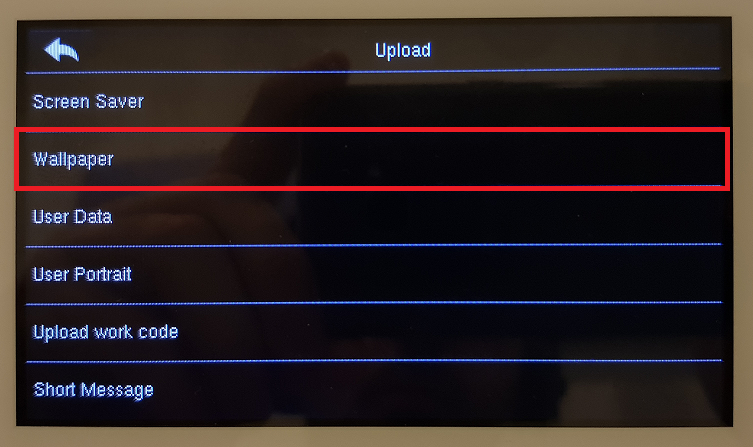 Note: The image files supported is "JPEG"
6. Tap on "Upload selected photos"

Note: Images will be displayed on your screen one at a time and the displayed image is the selected one being uploaded.
When complete, the punch clock will update the display.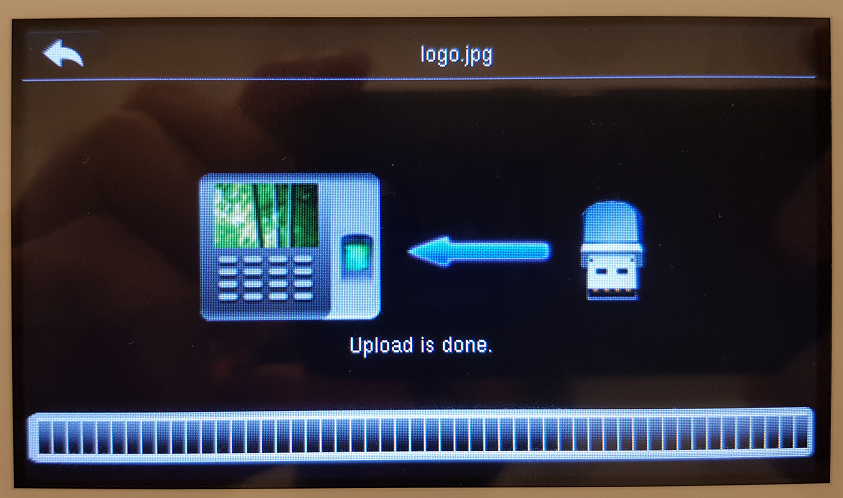 Part 2. Changing the wallpaper on a clocking device
1. Go to "Personalize"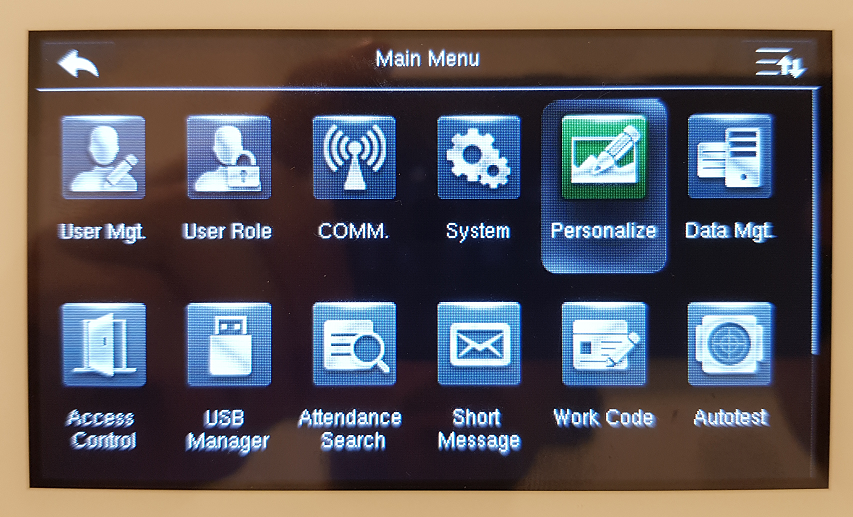 2. Tap on "User interface"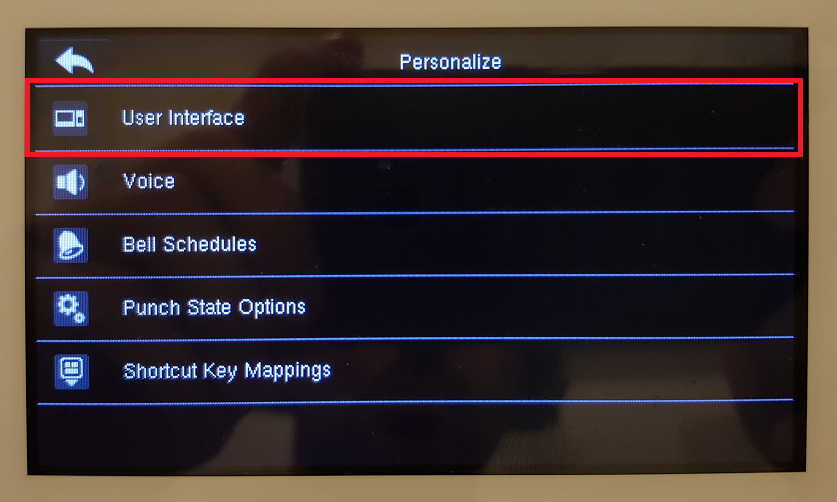 3. Tap on "Wallpaper"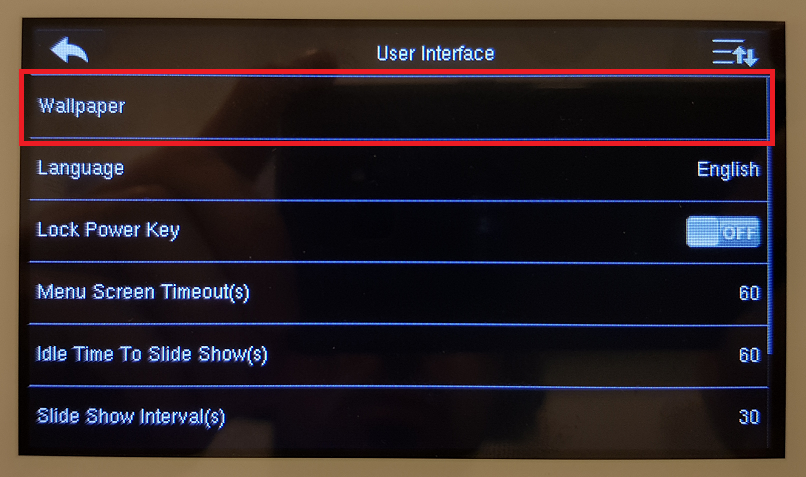 4. Select the image previously uploaded and tap on "Set"
When complete, the main display screen will be updated with the selected image.