Overview
The "Open shift" will be available on a first-come, first-served basis for your employees and published only by users that have the Manage T&A schedule permission. Once claimed, the "Open shift" will be part of that employee's schedule.


Creating open shifts
1. When adding a shift in the Working Schedule, new toggle titled "Open shift" will appear in the shift details dialog.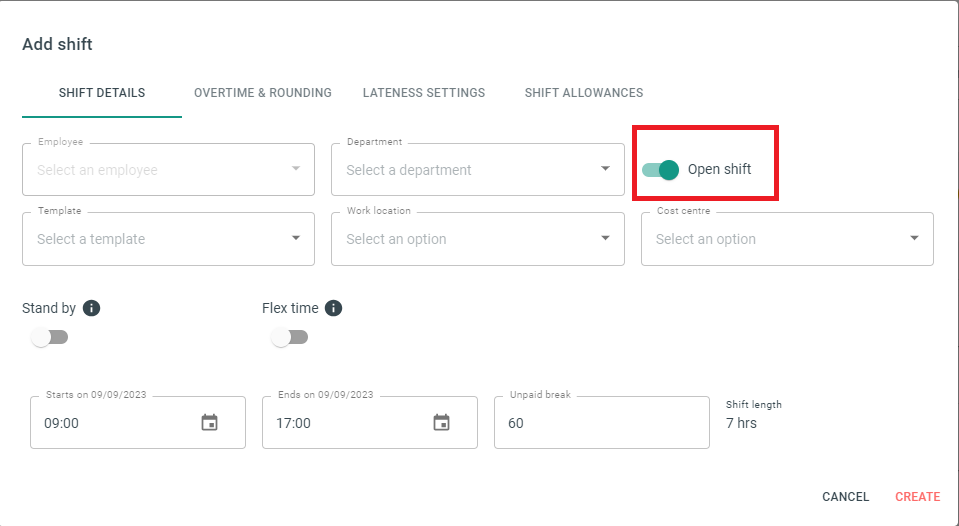 Note that a 'department' needs to be selected prior to creating the open shift.
Moreover, when marked as an open shift, that shift will be available to employees that have T&A enabled in their employee position.
2. Publish the "Open shifts"

Note: Open shifts need to be published to be claimed.
3. The Open shifts will now have an Open shift tag along with a Claim shift option for your employees.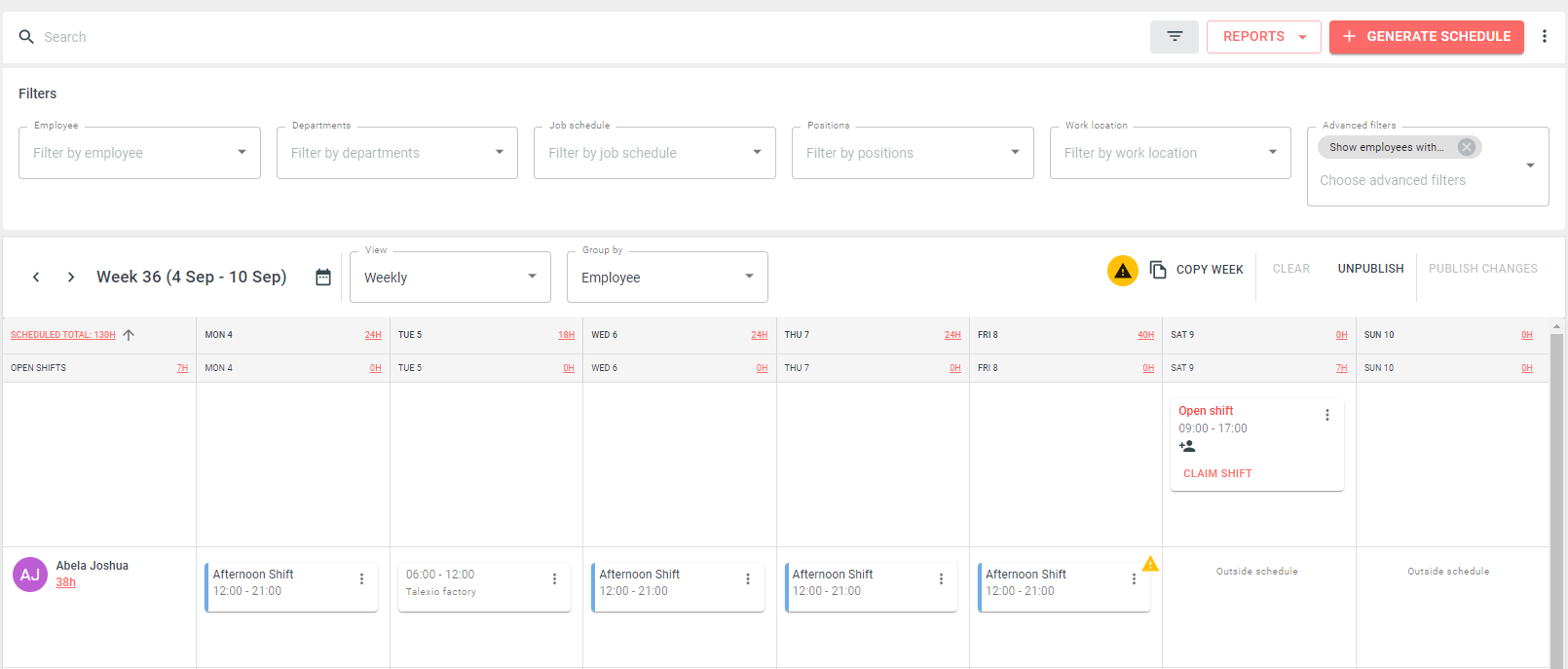 Claiming open shifts
1. When your employees visit the Working Schedule to see their schedule, a new number of shifts will appear in the Open shifts section.

2. Once your employee clicks on the "Claim shift" button, a new dialog will appear for him to confirm.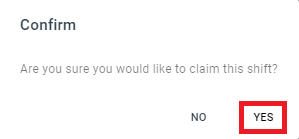 3. When confirmed, the claimed shift will be visible in that employees working schedule.