The following feature will allow talexio users to edit an employee "Shift rotation pattern" from the "Generate schedule" dialog, this allows easier access.
When on the "Scheduler" module and generating "Working schedules", a new option titled "Edit personalised rotation" is available. This will load a dialog that will automatically update the next rotation for each employee specified and has "Shift rotation patters" enabled in the employee position.
1. Go to "Scheduler" and click on "Generate"

2. Select the employees that will be included and click on "Edit personlised rotation"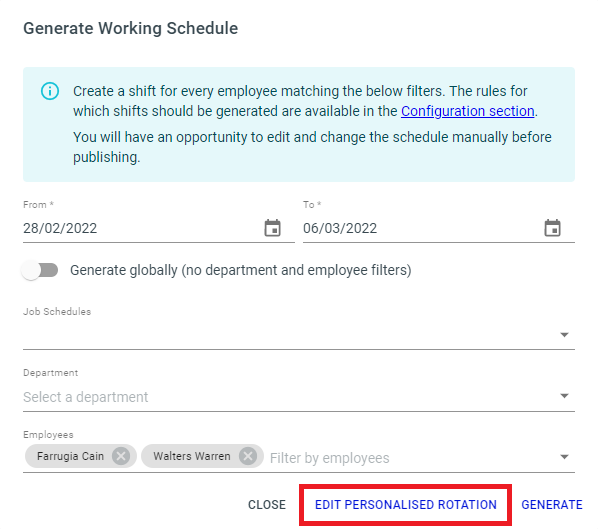 3. A dialog will appear with the next scheduled shift, simply change accordingly per each employee and click "Update"

Now, when generated, the next shift available will be the one that was selected from the edit dialog.