The working schedule is a daily/weekly/monthly calendar allowing users with the correct permissions to view and manage shifts for their employees.
If you want to upload shifts in bulk for their employees on the fly without having to create shift templates, follow the below instructions.
Note: The existing way of uploading shifts and choosing a template from the dropdown still works.
1. Go to Scheduler and click on Upload and select Upload schedule

3. Click on "Download template"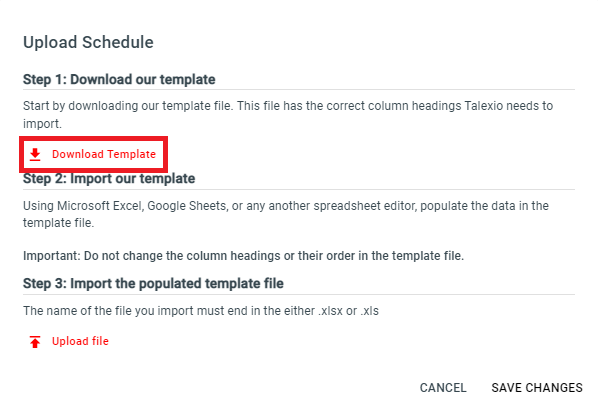 4. Open the template and insert the following details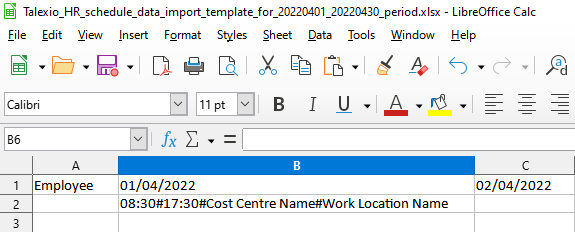 Note: This is an example, the details should match that of your company. Your shift template would look like the below.
6. On upload, your shifts will be created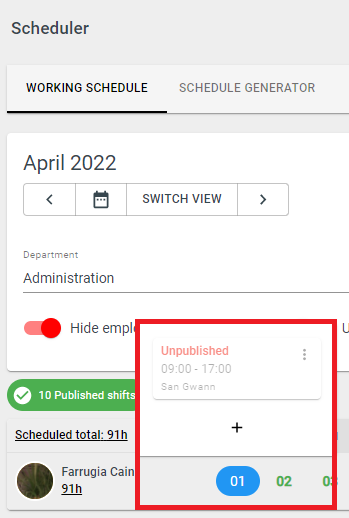 Note: Shift which are uploaded this way are created with 0 minutes of unpaid break, edit the shift should you need to include this field.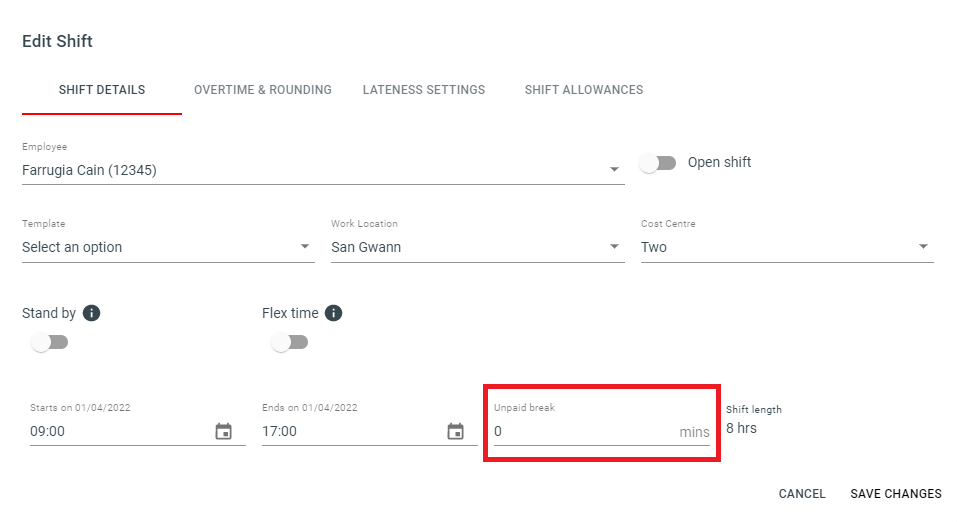 And remember to publish your shifts after uploading and editing.