Overview
The Time & Attendance module is constantly being updated to make things easier to our users and suit todays shift generation processes needs.
We have included a new client setting that enables employees to receive an email that includes the shift information with the possibility to accept or decline each shift individually.


Finding your setting and enabling it
Go to Settings and locate the "Email" section. You will see a setting entitled "Overtime shifts requires acceptance":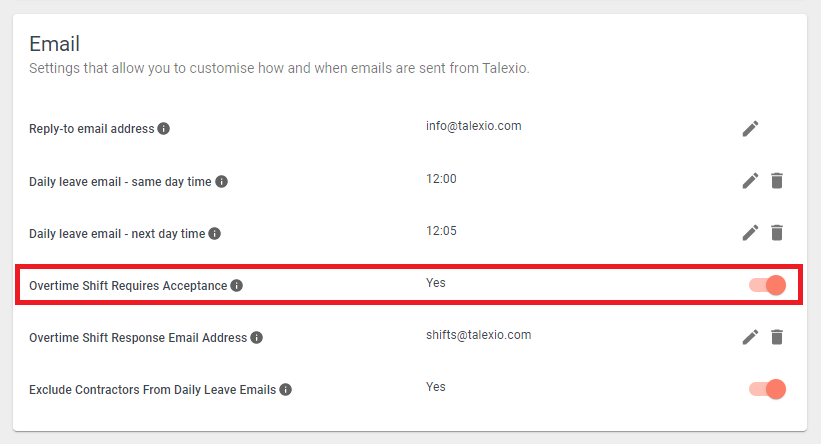 Note that a secondary field for the reply email will show up. This email will be used for the replies that are sent in relation to this setting. The accepted and declined requests will also be received by the employees that have the Manage T&A working schedule and includes the employee being notified.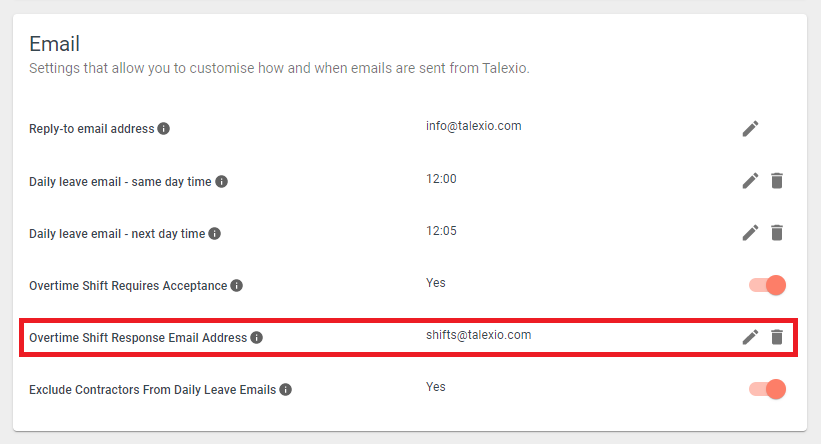 Note: If left empty the reply will be defaulted to the email found in the "Reply-to email address" field.
How employees approve and decline shifts
When publishing shifts, the same procedure as before applies, so talexio users have had no impact during this process. One must remember, however, to notify the employee by email when publishing their shifts.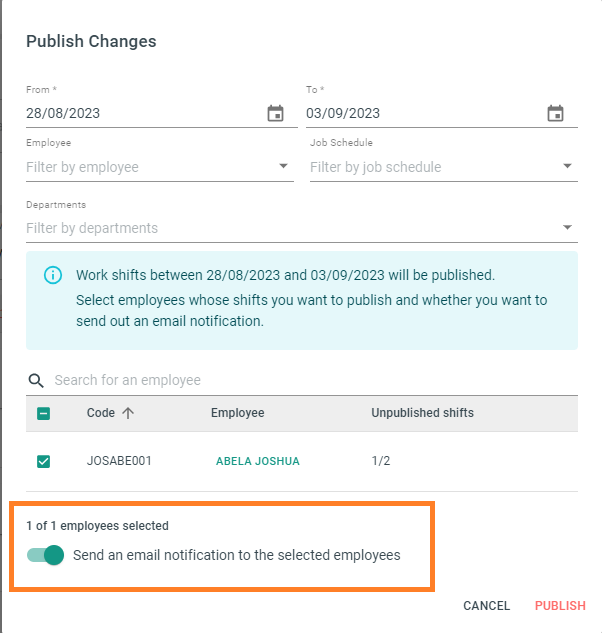 When the notification is received by the employee, the options to "Accept" or "Decline" will be available in the email.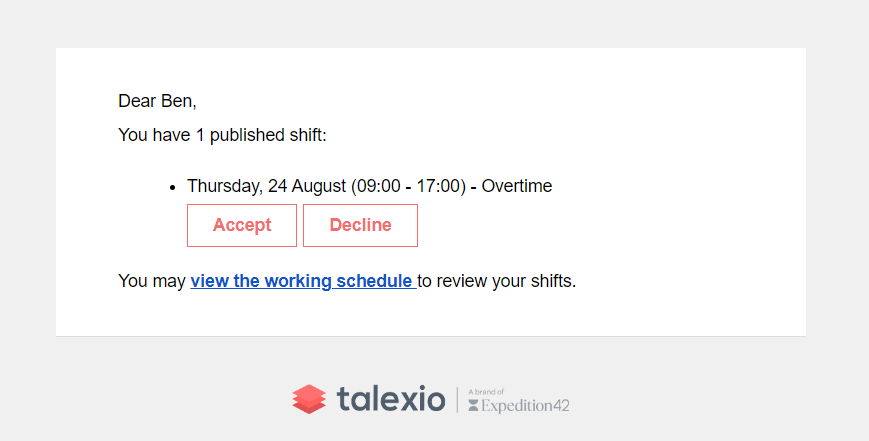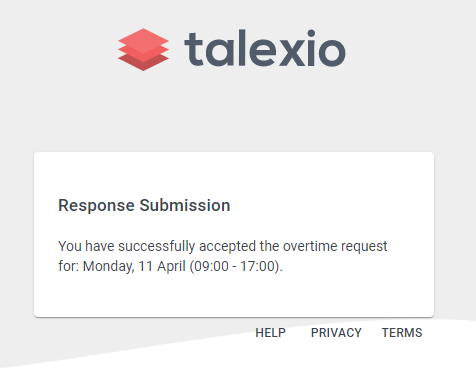 Note: A shift will have only one email request and once accepted or declined the response will be finalised unless the shift is removed and created again.

Employees can also accept or decline overtime shifts from their scheduler view by visiting the menu options on the shift itself.

Talexio users that have the "Manage T&A working schedule" permission assigned to them will receive email updates to their inbox too for complete visibility.