Overview
Once you are satisfied with your payslips, it is time to download and send them to your employees! If you want information on how to create a payroll, click on this link.

Contents
Permissions
You need to ensure that you have the 'Manage payroll' permission. This permission will allow you to download payslips. If you wish to send the payslips to your employees, you will also need the 'Generate employee FSS documents' permission.


I'm satisfied with my payroll - now what?
Now that your payroll is done, you will need to lock the payslips:

Don't worry, if you lock them by mistake, you can unlock them by clocking on the 'unlock all' button or else by clicking on each payslip and unlocking it from there: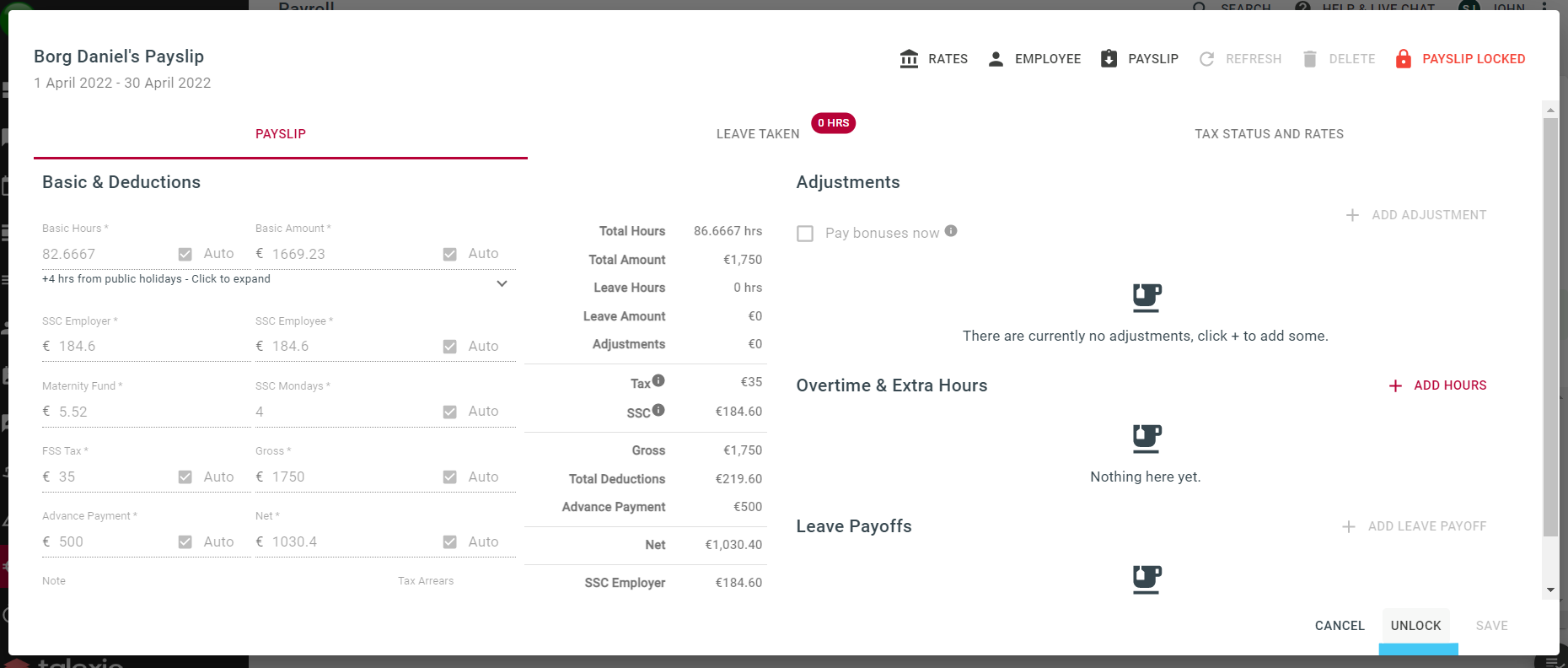 Locked payslips cannot be edited or refreshed. For more information on how to lock payslips, click here.


Generate, save, and send
Once you have locked your payslip(s), you will need to click on generate and payslips: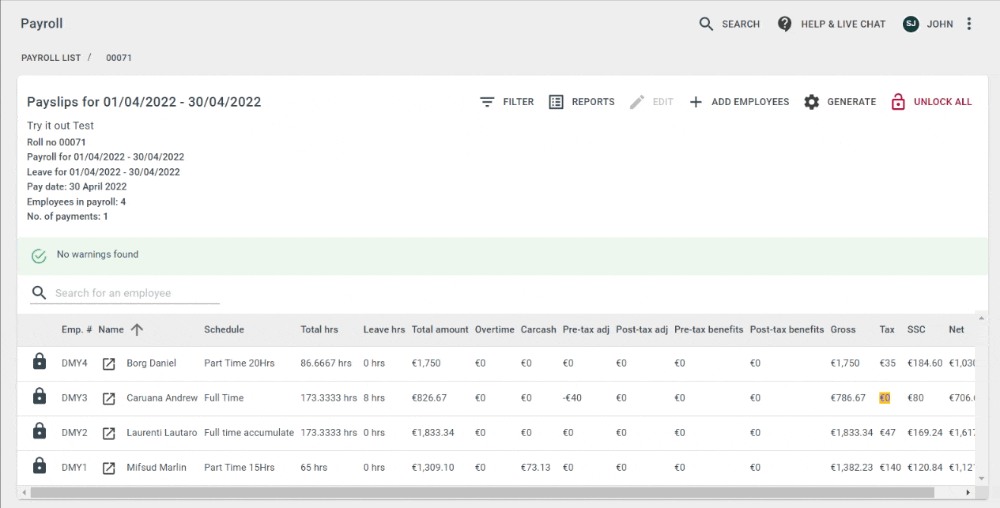 Here, you will see a number of options: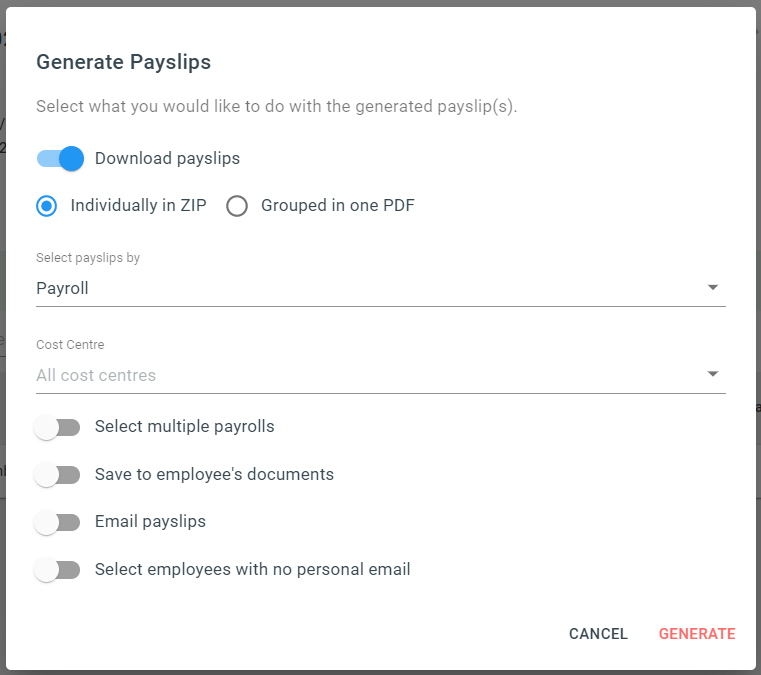 Download payslips. With this button switched on, you will be downloading a soft copy of the payslips to your laptop/mobile. This switch includes the option to download the payslips in one file (a PDF with all the payslips) or else as individual documents saved in a zip folder. You may also download payslips for specific employees by clicking on 'select payslips by': employee.

And you may also download multiple periods by clicking on 'select multiple payrolls'

And should you wish, you may also download payslips by cost centre. Leaving this option blank will download payslips for all employees (regardless of whether they have cost centres assigned to them or not).
The next option is to save the payslips to the employees' documents section. Please note that this option will save each employee's payslip in their document section - no one will be able to see other employees' payslips. For more information on the documents section, click here.




The third option is to email payslips. Clicking on this button will open up a list of each employee on the payroll. By default, each employee in this list will be ticked unless their personal email address has not yet been set up:


To send the payslips by email (each employee will receive their own), click generate and send.


The final option is to download the payslips for employees who do not have a personal email address saved on the system. Please note that this option cannot be done at the same time as the 'email payslips' option. They need to be done separately.




Please note that the above 4 options do not need to be done at the same time (you may wish to first download the payslips, then send them later).
Next, you might wish to generate a payment file to ensure the employees are paid. Click here for more information.