________________________________________________________________________________

13th April 2022
________________________________________________________________________________
Here are the highlights from this release!
You can now save reporting templates People section!

Assign employees to specific groups on Payroll!
Book leave for employees who do not work their shift's full length at the click of a button!
_____________________________________________________________________________

So what's new on Talexio?

Save reporting templates in the People section! 📊
In our last release, we told you that the organisation structure's fields could be saved. Now, presets for employee reports can now be saved for easy access in the People section, too. You can save their required columns and download the report anytime required instantly. For more information, click here. What's more, we've also updated the user interface of this section!



Payroll updates 💶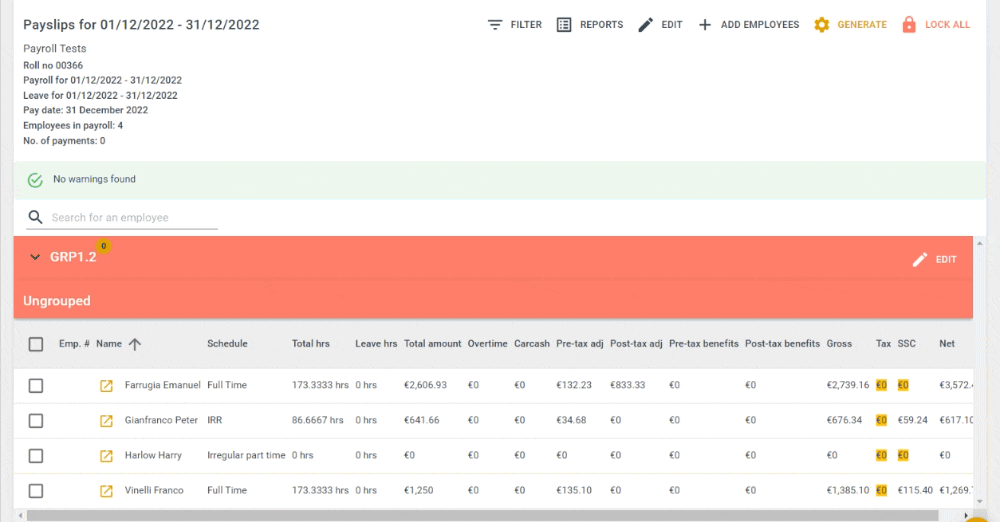 Payroll users now have salaries calculated in the employment tab based on the payroll frequency. A new column is also included in the People page titled "Gross salary per Payroll Period" which can also be included in the employee export list

.

Payroll reports by cost centre now include the option to select multiple cost centres for the same report. This will give you the possibility to issue more specific reports. This is also available for other payroll reports.

Benefits information in employee payslips will no longer be included when the values are zero.

Employee payslips can now include leave entitlement and leave carried forward information. This is done from a client setting titled "Show leave breakdown in payslip". Just head over to the Settings section and scroll to the bottom:






Time tracking and Scheduler updates ⌛
It is now possible to sort the employee list in the scheduler.




We have updated the page view of our Scheduler module. The list of employees loaded is now upon the selected number of rows in the current page. With this change we have further improved loading time in this module.

The Approved timesheet reports now include a new column that shows the day of the week (Mon, Tue, Wed, etc.) of each individual clocking.

It is now possible to request leave through the "Approval block". This allows users that approve clockings for employees to book leave based on missing clockings. Click here for more information.
Checklists ☑️
We have introduced a download all functionality in checklists. This enables users to download all attached items within the checklist at once.

A new menu is available on individual checklist items. This gives access to manage checklist items. It is also possible to invite new users to your Talexio portal through the same menu. Click here to find out more

.
Training 🎒
We have moved the generation of the "course report" to a background job. We are in the process of moving all other training reports to background jobs in order to have a more stable and reliable reporting system for this module.

Training session invites are now embedded in the email received by the user without the need to download the calendar invite file separately.


Other features 📰
Talexio now includes an "Email Signature Generator". Companies can use this to have more consistent branded signatures. This is very easy to use and quick to set up. Click here to find out how.

During this period we have also launched the

Who's Who

page. You may have noticed this in your Talexio main menu. We recommend giving your team members the permission to 'View Basic Profiles' of their colleagues.

Previous employee data now supports the ability to save FS3 data from employment within the same organisation but different business units without impacting payslips from the initial company

.

The reference field in financial details is enabled and can include custom information.

We have introduced new useful information into the dashboard of our CDM portal, click here to find out more.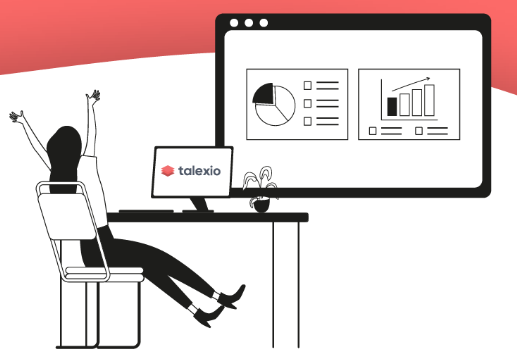 In case you missed it, here are the previous release notes.

_____________________________________________________________________________
Until next time! 👋
In the meantime, if you're new to Talexio, we'd recommend our Help Centre. Alternatively, feel free to get in touch with one of our support agents via chat. And should you wish to ask a question, feel free to drop us an email on support@talexio.com.
___________________________________________________________________________