Overview
You might encounter a situation where an employee(s) have a shift which they are unable to complete their pre-set shifts. In such a case, you might want to book the unfulfilled hours as vacation leave. Previously, this had to be done manually. Now, we've included a button so that you can do this whilst approving the clockings!


Permissions
You need to ensure that you have the 'Approve time clockings', 'manage time clockings, and 'request leave' permission in order to make use of this function.


Adding Leave from the Clocking Approval
First of all, your employee(s) need to have a published shift. For more information on how to publish shifts, click here.
Next, go to the Time & Attendance section and click on the Review and Approve tab and the Standard view. For this process, it might be easier for you to apply the Exception Type filter for Missing Clockings.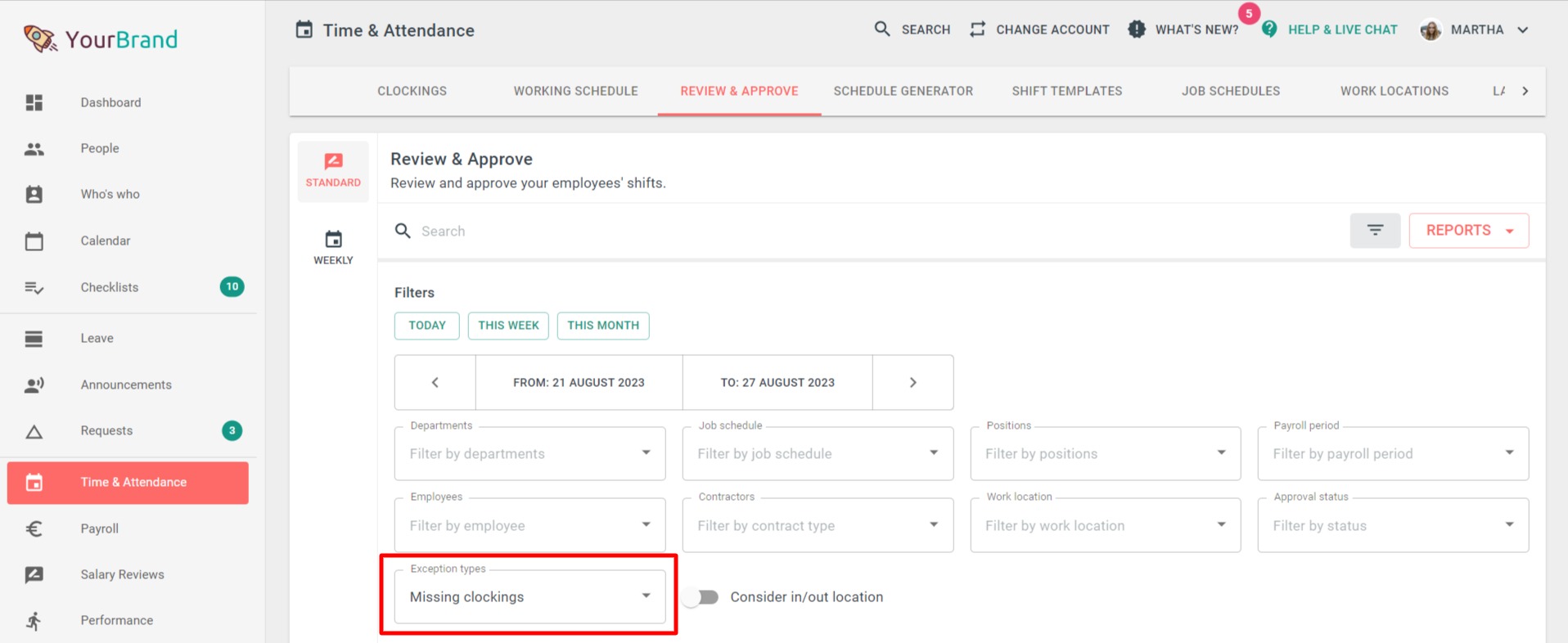 With the filter applied, all the clockings shown in the page will have some time missing in comparison with the shift published.
On the clocking in question, you can click on the Review button to open the approval dialog.

A shift approval window will pop up. On the left you can see more details of the shift length and the actual clockings. When you wish to fill the missing time with Leave, you will need to click on More Actions and then click the Request Leave button.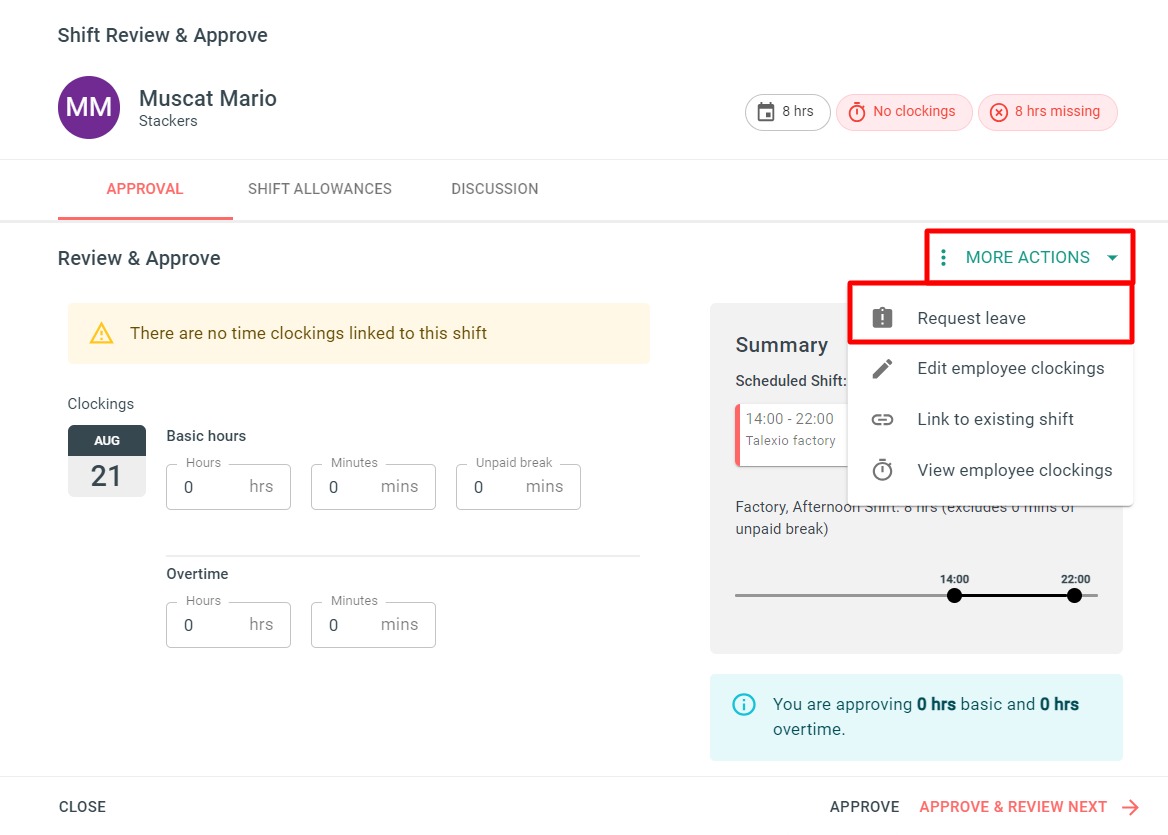 Automatically, the system will take the missing time as the leave request and complete the details for you so that all you need to do is click on Book Leave.
For information on how to approve clockings, click here.