Overview
Allowance requests gives your employees the ability to ask for an allowance through the system.
Permissions
To be able to request an allowance, you will need the Request allowance permission. This needs to be assigned to individual employees or existing roles within Talexio. With this permission users can:
View allowance requests;
Create an allowance request;
Edit a pending allowance request;
Delete a pending allowance request;and
Request to delete an approved allowance.
How to request an allowance
Now that you have the necessary permission, you will see Allowance Requests as a new tab on your dashboard. When this tab is opened, the option to Submit allowance request will be available: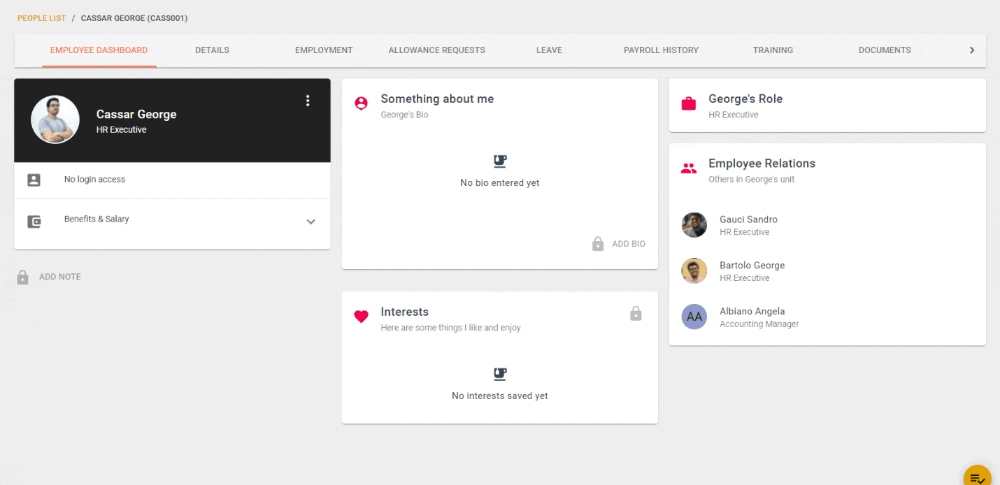 Once you click on this, you will be able to specify the allowance request details: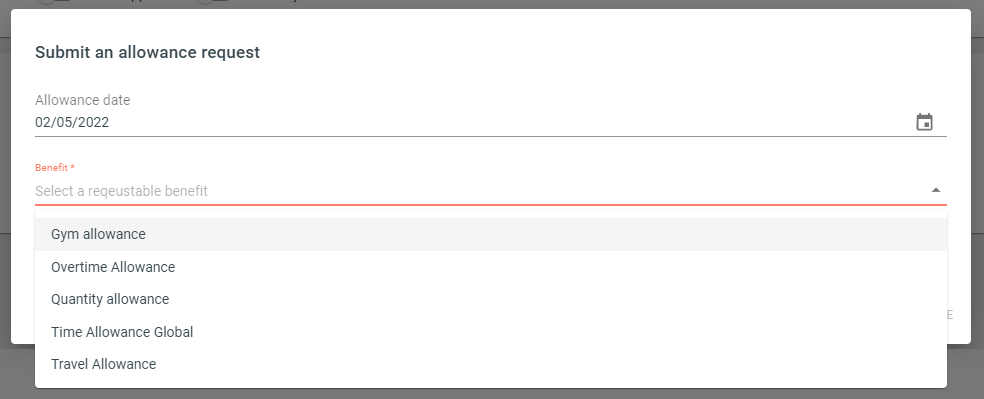 The benefits that appear in the drop down need to primarily be added to the list of benefits in the benefits section. For more information on that, click here.
When submitted, the allowance request will appear as pending until approved by a user with the Approve Allowance Requests permission.
Related articles
You might also be interested in checking out the below articles: