Overview
Allowance requests gives your employees the ability to ask for an allowance through the system. T&A users can request overtime for employees that do not have overtime enabled.
Contents
Permissions
To be able to request an overtime allowance, you will need the 'Request allowance' permission and the 'Approve time clocking' permission. Both need to be assigned to individual employees or existing roles within Talexio.
With this permission users can:
View allowance requests;

Create an allowance request from employee dashboards;

Request overtime approval from the approval dialog;

Edit a pending allowance request;

Delete a pending allowance request; and

Request to delete an approved allowance.
How to request overtime from time and attendance
When the correct permissions are set, when approving a clocking with overtime, a new tab will be available titled 'Overtime requests'.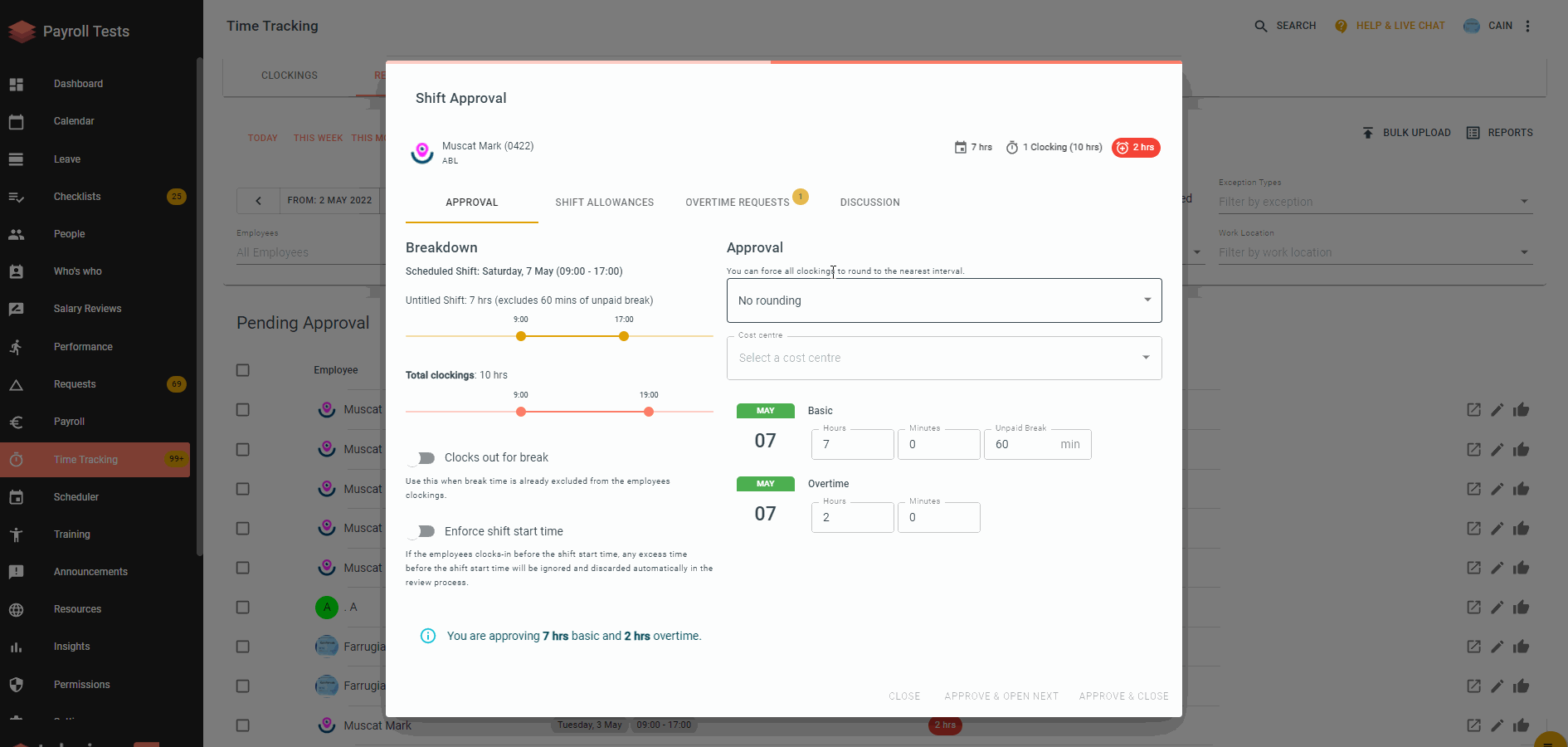 When you click on this, you will see the option 'Request overtime'.

Upon clicking, a dialog will appear, click "Apply" to send the request.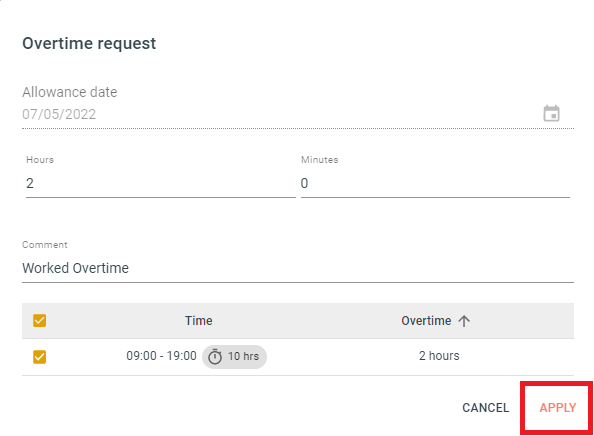 When finished, the status of the request will change to "Pending approval"

Note: Approval buttons will be greyed out until the overtime request is approved in the single approval dialog. An error will be displayed if done from the bulk approval dialog.


Related articles