Towards making improvments to our T&A module, we have introduced a way to edit existing personalised rotation patterns.
We have also included the option to have same day shifts in a personalised pattern.
Adding a shift to an existing personalised rotation pattern
When loading "Schedule generator" switch to "Personalised rotation" to load your companies templates.

Click on the "Edit" icon of the personlised pattern to load the edit dialog.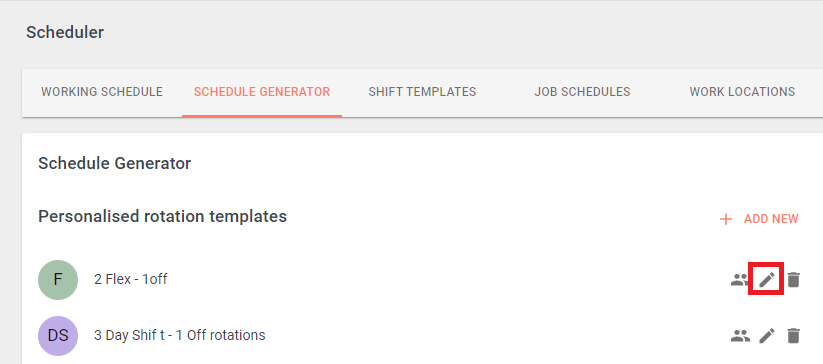 On the dialog click on "Add new".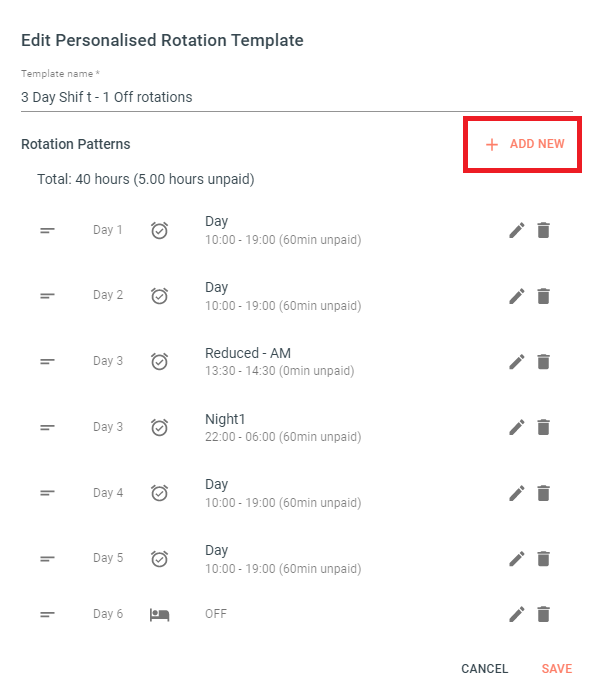 Select the shift you would like to include in your updated pattern.
Note: Notice also the setting titled "Is next day". This will allow talexio T&A users to include same day shifts in personalised rotations when "Off".
Click on "Save" to include the new shift to teh selected rotation pattern.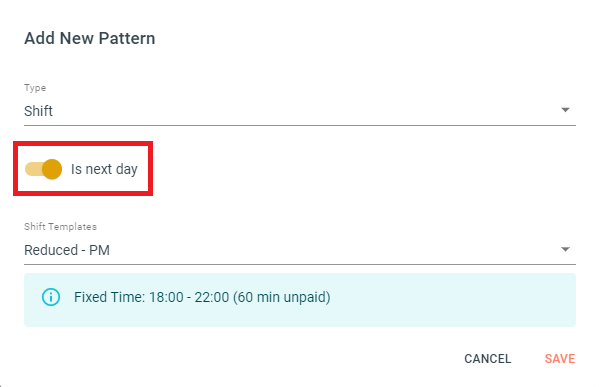 Now, when saved the new shift will appear at the bottom. This shift can now be dragged over to the desired date.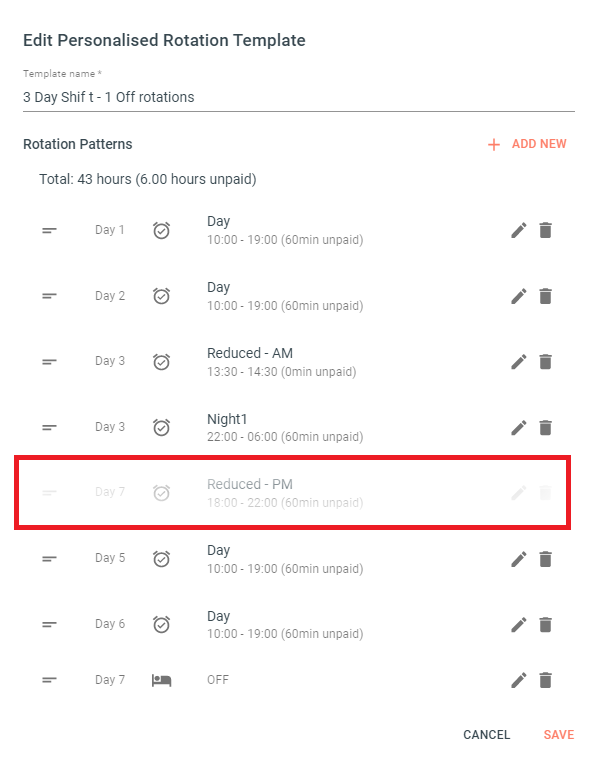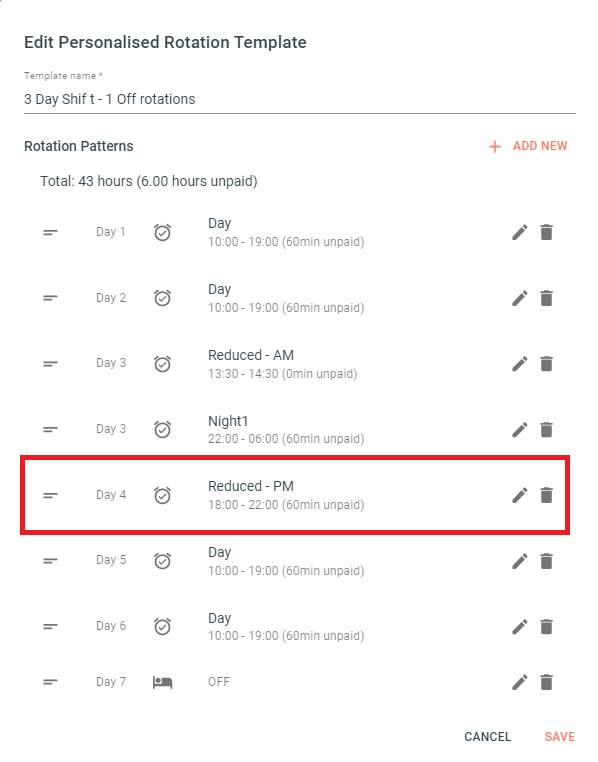 When set, click "Save" to update the pattern.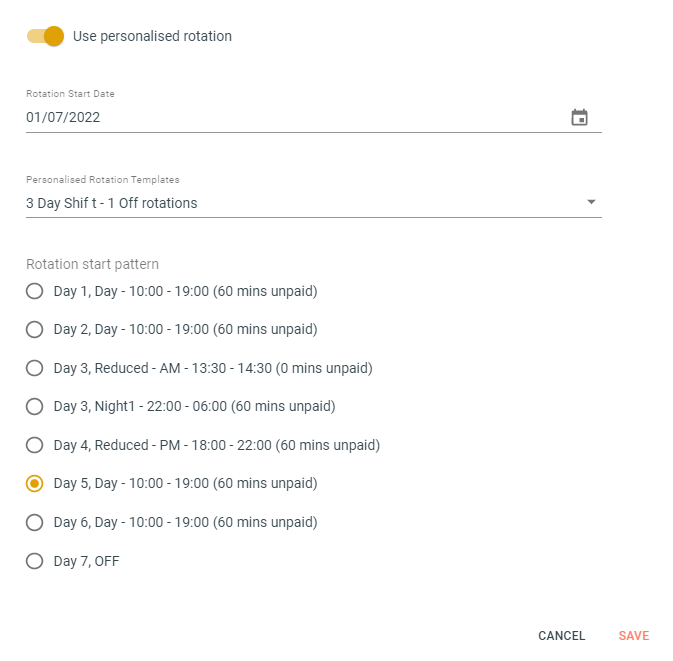 Notes:
When done, kindly check any affected employees patterns to make sure that the correct shift is set.
Editing the personlised rotation pattern is also available from the "Generate schedule" dialog.