Overview
Setting up of Friendly names on Talexio is basically a way of setting default names for more sensitive leave types. This friendly name will then be displayed for employees who can view each other's leave.
Contents
Permissions
Talexio users can edit and view this new field with the Manage leave types permission. This permission must be set on global.
Setting up friendly leave names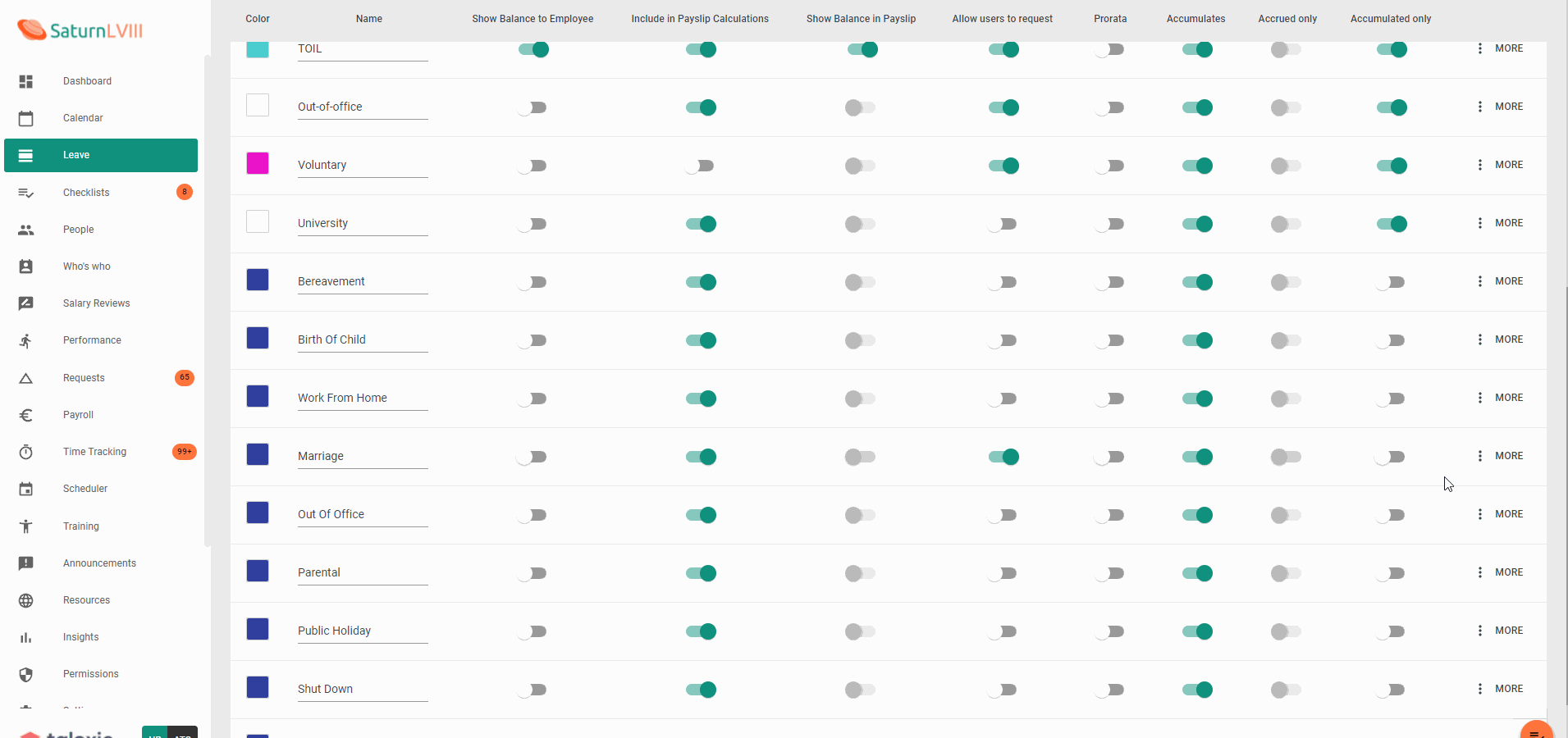 Go to the Leave section and click on the Leave types tab.

Click on More and select More options on the leave type you would like to include a friendly name for.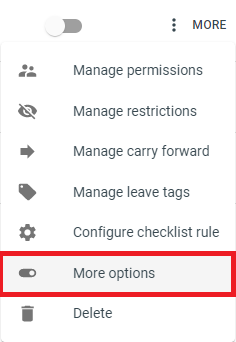 When the more options dialog appears, insert the friendly name you would like employees to see under the field titled "Use friendly name". Click save.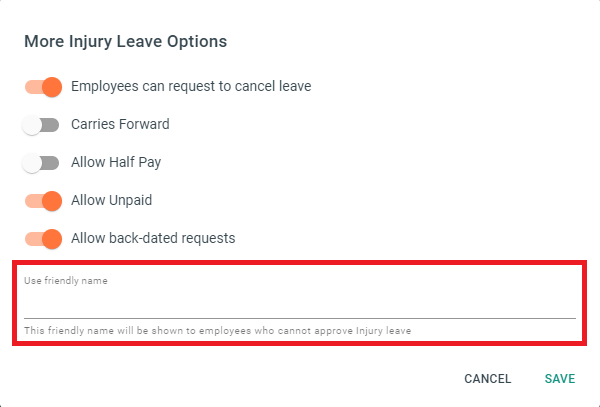 Note: The friendly name will be present in the Calendar and Leave sections. In the Daily leave email updates it and will only be visible to employees with the View other employee leave permission.


Outcome
When set up, the leave type will be visible as per below to your employees.
Dashboard and calendar: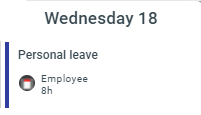 Leave module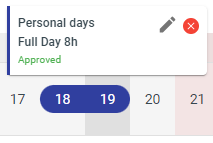 Daily leave email updates: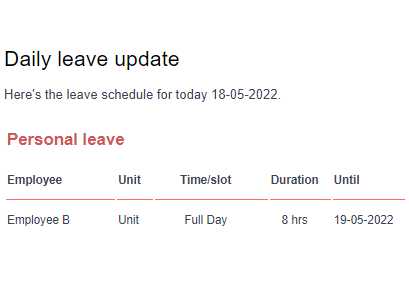 Leave booking dialog:

Note: Users that have the Approve leave and Manage leave types permissions will see the main leave type name. The leave request sent for approval will also include the main leave type name.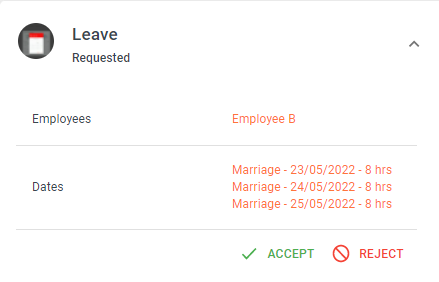 Related articles