___________________________________________________

25th May 2022
___________________________________________________
Your feedback 👍
During the past few weeks, we started rolling out a "Light mode" Talexio theme. You can enable this for your organisation from the "Settings" page. This gives Talexio a fresh new look, giving more prominence to your brand, with a bigger logo and an improved colour scheme. Let us know which your preferred version is.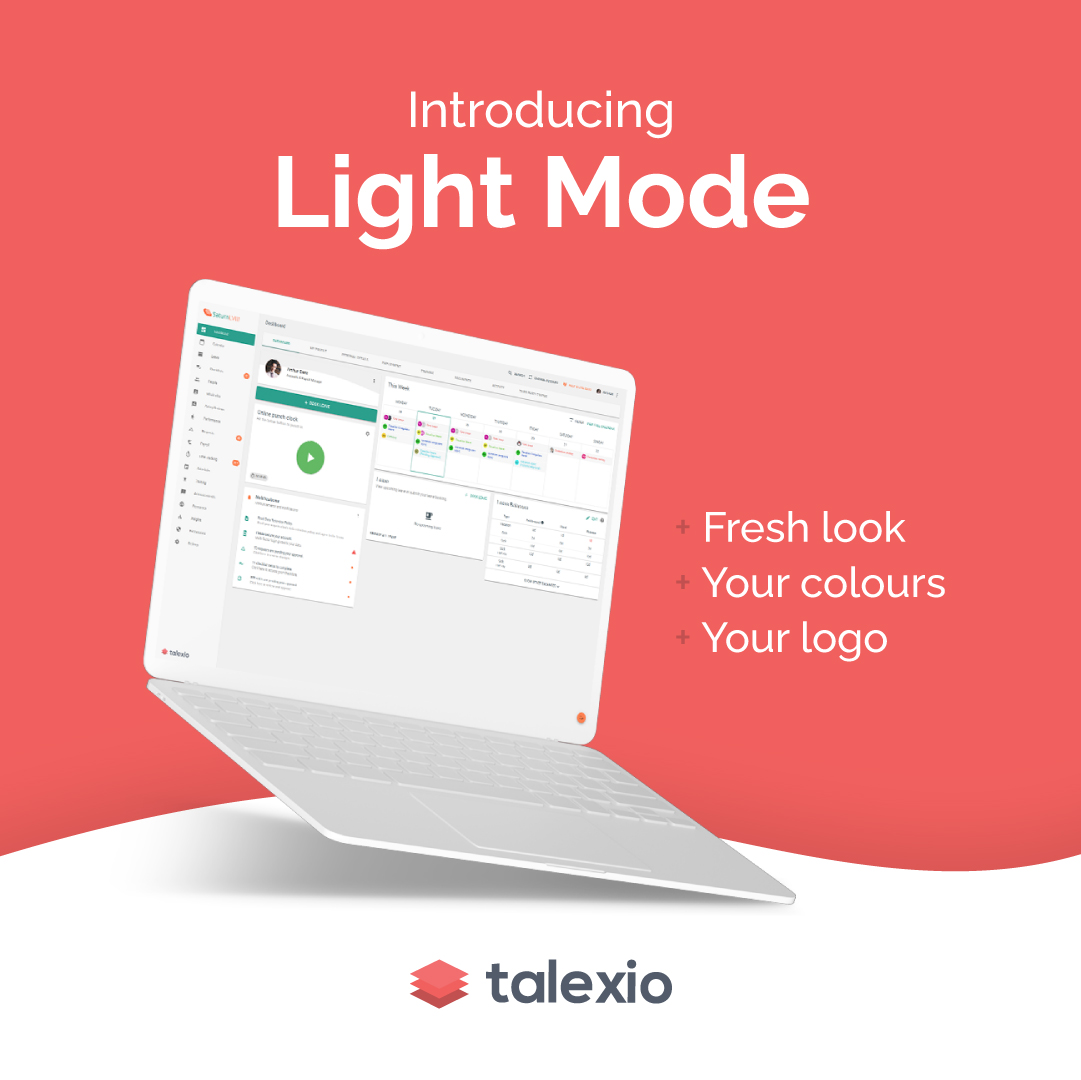 ___________________________________________________
But without any further ado, here are the highlights from this release!
Send scheduled reports to employees!

Trigger automatic checklist templates for employees to upload items such as sick certificates!

Save reporting templates in Payroll!
___________________________________________________

So what's new on Talexio?

New Features 🆕
Scheduled reports are now here! Building upon the report templates feature, we have now made it possible to automatically generate and send saved report templates to selected employees. Such reports can be sent on a weekly or monthly basis and can include data from the previous, current or upcoming period. This feature is currently limited to People reports. Click here to see how this feature can be set up.
Time tracking and Scheduler updates ⏲️
It is now possible to update "Personalised rotation patterns" in bulk through the "People" onboarding template. Click here to find out how.

Filters can now be saved. Switch between tabs and modules freely, and come back to your last view!

The Scheduler bulk upload template now also includes a list of employee names to make it easier for you to fill in

.

The Working Schedule Report has a new column which identifies which shifts are published.

Broken clockings are now being excluded from approval blocks.
Payroll updates 💶
The way columns and reports are generated in payroll has been updated. Apart from the UI improvement, presets can now be saved for easy access. Payroll users can save their required columns and download the report anytime required, instantly. Find out more about this feature here.

A new optional field "Job Schedule" is now available in Payroll reports. You can use this to include employee job schedule information.

A new column in the adjustments bulk upload template has been added titled "Remarks". Payroll users can add a short comment to each adjustment added. The short title will also be displayed in the adjustment report. This is not a mandatory field.

The Pay date is now automatically set to the 'till' date of the Payroll.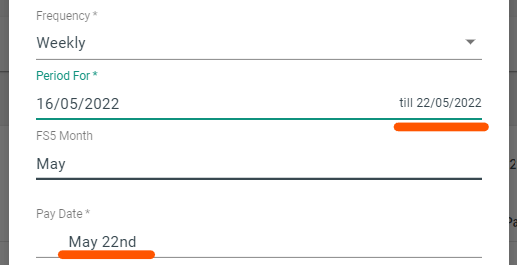 Leave 📖
A new field for leave types titled "Friendly name" has been introduced. This gives the option to set a default name for more sensitive leave types. This friendly name will then be displayed across employees who can view each other's leave. Click here to find out more.


Checklists ☑️
Recruitment Module👨‍💼👩‍💼
The new ATS career sites are here! During the coming weeks we will be rolling out the new career sites with a number of clients. Vacancies on your website will load faster, look better and your candidates get an improved user experience! You will also get the flexibility to build and customise your own career site! More information will be made available in the coming weeks. If you are interested in this Module, please reach out on info@talexio.com.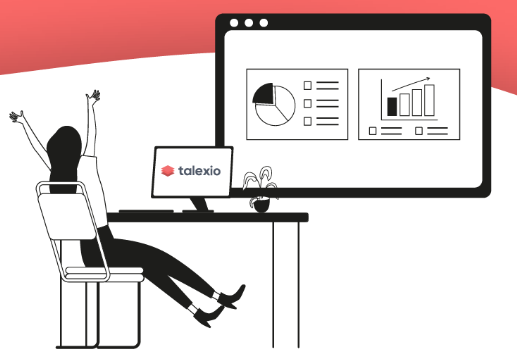 In case you missed it, here are the previous release notes.

___________________________________________________
Helpful Articles 📖
Each month we take a look back at some of the common queries to highlight some of our articles that you might find useful. This month's helpful articles are:
___________________________________________________
Webinars 📺
We will be hosting more webinars in the future. The next one will tackle the Training module and will be held on the 10th of June at 2pm. Click here to register.
___________________________________________________
Until next time! 👋
In the meantime, if you're new to Talexio, we'd recommend our Help Centre. Alternatively, feel free to get in touch with one of our support agents via chat. And should you wish to ask a question, feel free to drop us an email on support@talexio.com.
___________________________________________________