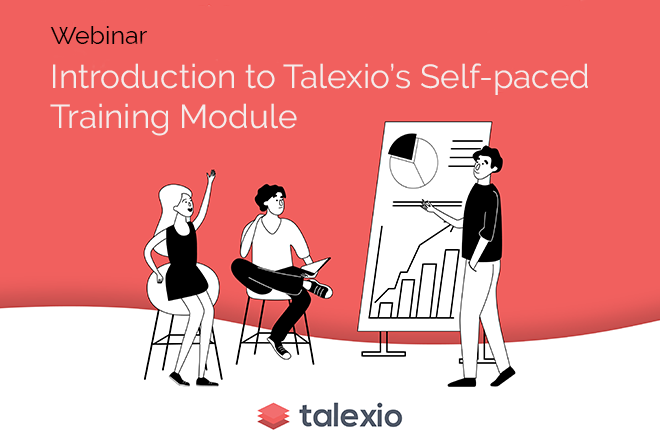 On Tuesday 4th July 2023, a Webinar outlining the many features of the Training Module of Talexio but in particular the Self Paced training feature of the module, was hosted and delivered by Talexio Co-founder & CPO Mark Camilleri Gambin
During this webinar, we delved into the benefits of personalised training and explored how the training module within the Talexio HR and Payroll software can significantly benefit HR managers and organisations. Specifically, we will focused on the following features: :
Structuring your trainings and personalising your content
Scheduling and managing participants.
Tracking progress and completion rates.
By accessing the below link, you will be able to watch this webinar at your own leisure. The webinar included a live demonstration of the module from the system itself. Should you have any questions or feedback, please feel free to reach out to the Support Team at: support@talexio.com
Click here to view the Training Management Module & Self Paced Training Webinar
Enjoy the Webinar!
Click here to take a look at the articles on our Help Centre for more information on the Training Management Module.