Overview
Once you receive your invite to access your Talexio account, you will be able to log in and access your profile. Click here for information on how to get started on your Talexio profile. But what happens if you have trouble logging in?
Contents
Permissions
You do not need any permissions to be able to log in. Your permissions' set up will determine what you see once you have logged in. If you have already received an invite (via email) to activate your Talexio account then all you will need is to save the account's domain (URL) to be able to access it again. We recommend saving the account as a shortcut (if you are using a desktop) or installing Talexio as a shortcut if you are using your mobile phone. You can also save this as a bookmark.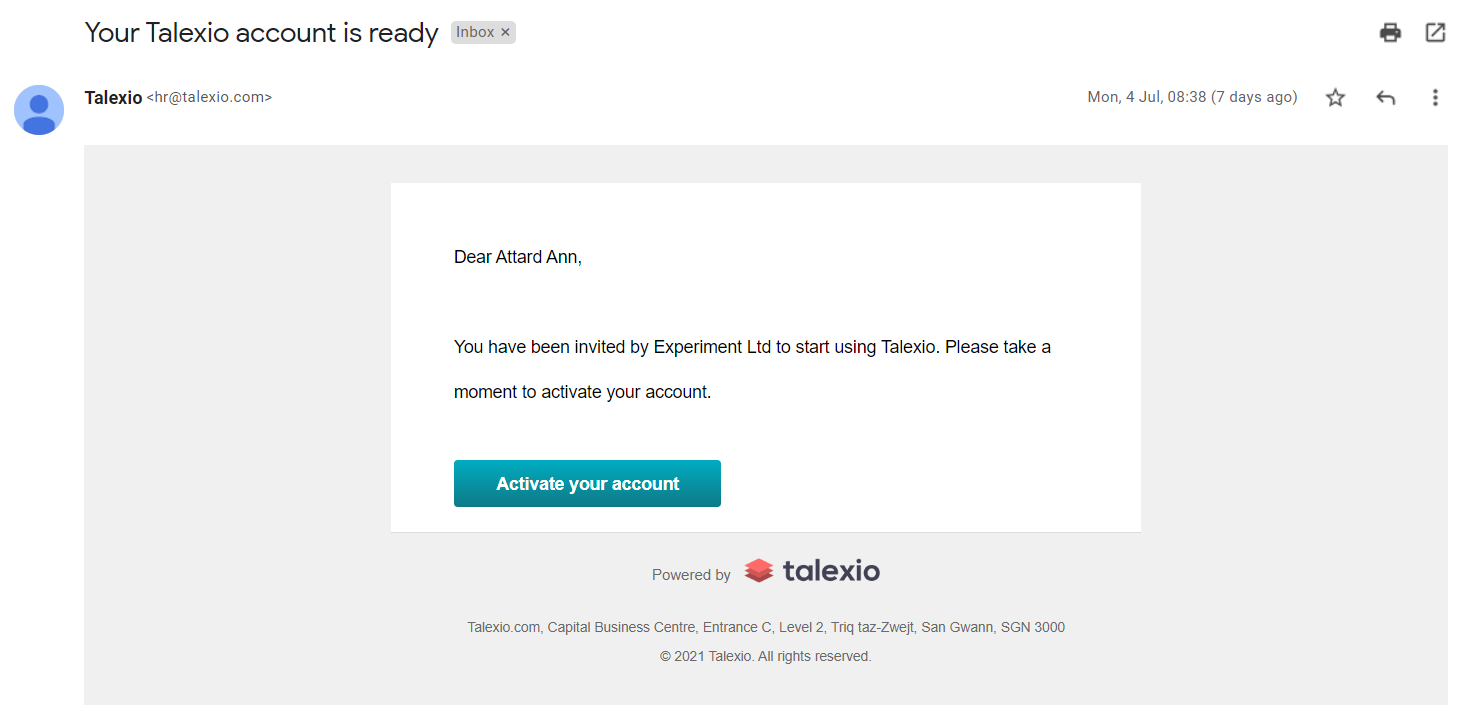 Logging in problems
If you try to log in but are unable to, then it might be due to one of the below reasons:


Incorrect email address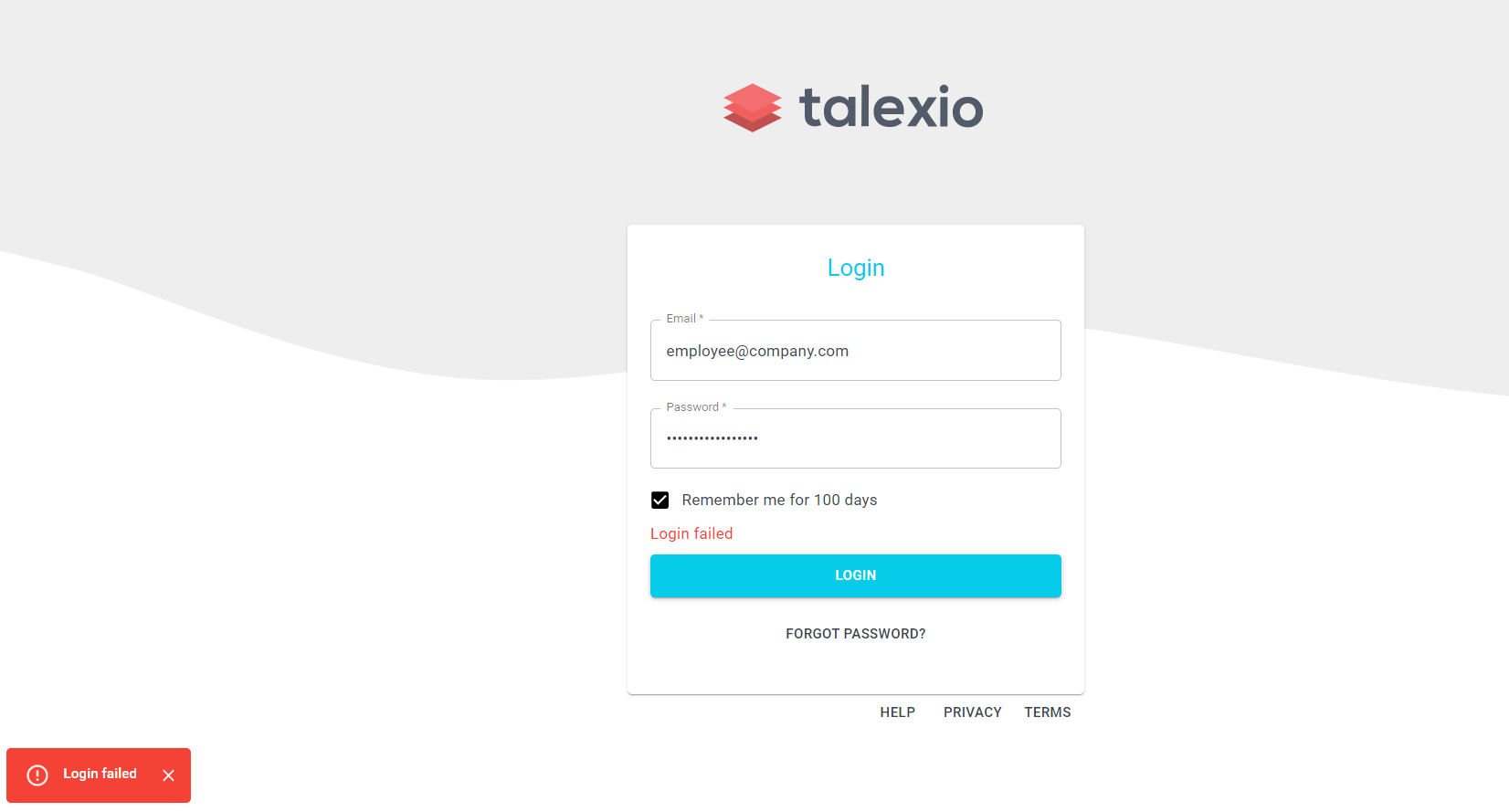 One likely issue for not being able to log in is that you are logging in using the incorrect email address. Each Talexio account has 2 email address fields:
Personal Email Address

Work Email Address
The personal email address is the email address on which you will receive your payslips and FS3.
The work email address is the email address you will use to log in on Talexio. For those users who have approval rights, leave requests will be received on this email. This is the same email address where your account activation email was originally sent.
If you do not know what your work email address is, we advise you to get in touch with your manager/HR team.


Forgot Password
Another possible scenario is one where you forgot your password. In such a case, all you need to do is click on the FORGOT PASSWORD? button: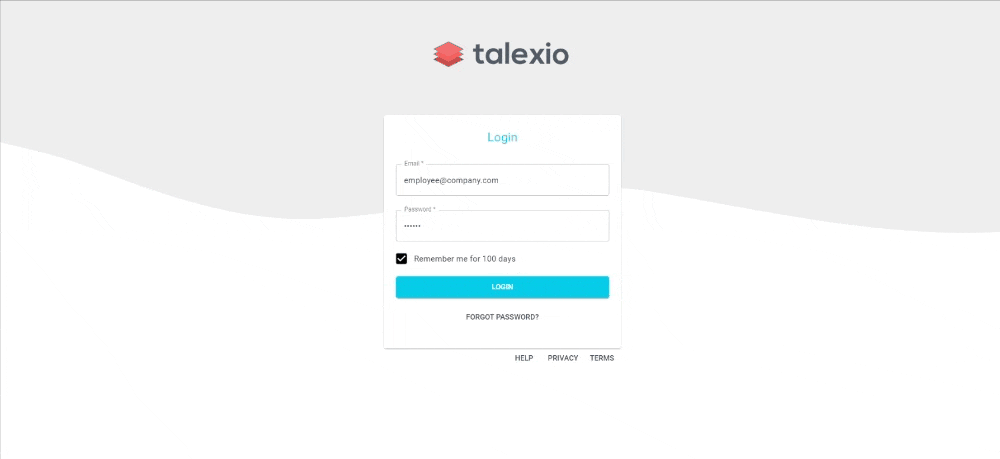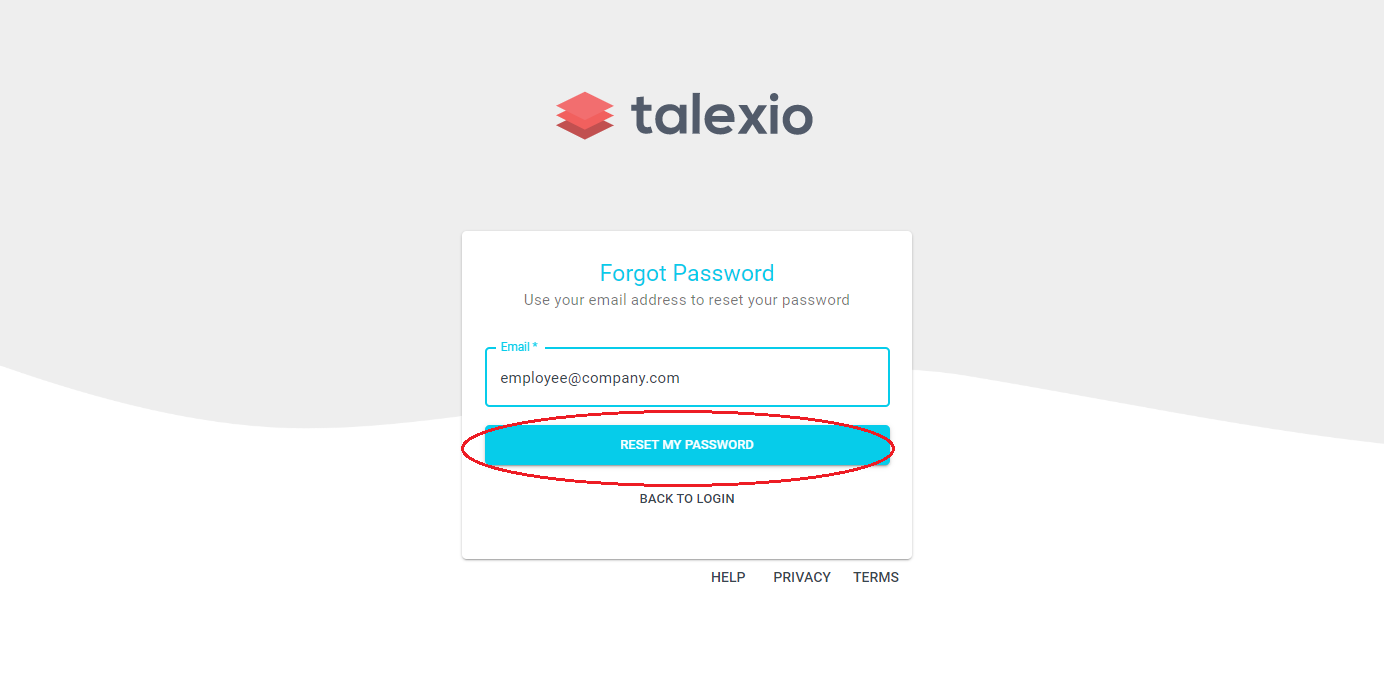 You will receive an email to reset your password. Once you do so you will be able to log in to your account.


Employee not found
What if you are unable to log in and click on FORGOT PASSWORD? but get an Employee Not Found error?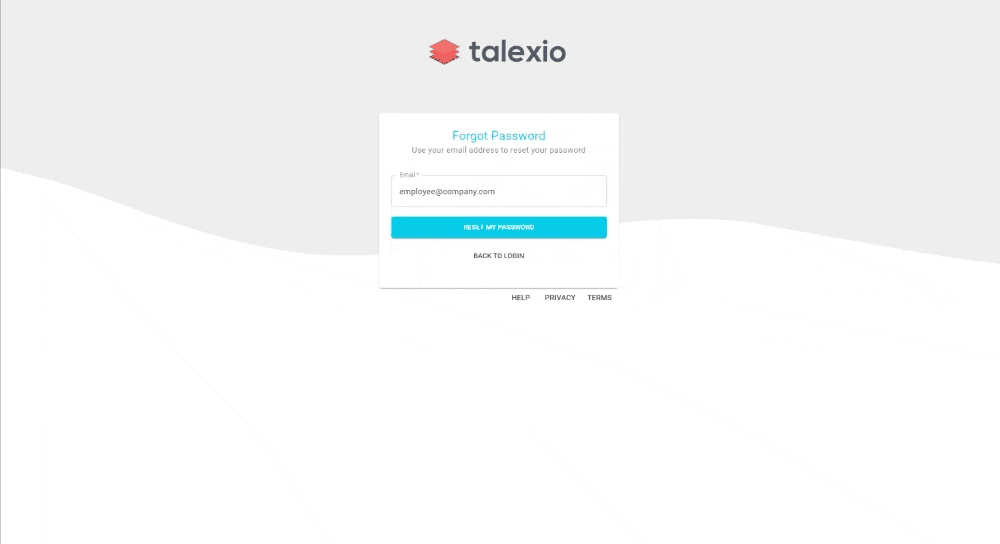 If you were to get such an error message, it could be one of the below scenarios causing it:
You do not have a profile on Talexio. This means that your HR team/Manager has not yet added you to Talexio. In such a case, get in touch with your HR team/Manager about this.

You are inputting the wrong email address. If you are inputting your personal email address instead of the work email address then you will get an Employee Not Found error when trying to reset your password. Try and log in with your other email address. If in doubt, ask your HR team/Manager to confirm your work email address.
Your account has been removed. Read on for more information on this.


Account Revoked
If you have resigned and your working end date has passed, then you will no longer have access to log in on your Talexio profile. It is worth noting that in such a case, if you have not yet received your last payslip and FS3, you will still be able to receive this on your personal email address when sent by your HR team/payroll provider, regardless of whether you have access to your profile or not.


Incorrect Domain
Another instance you may encounter when trying to log in is a wrong domain (URL). If you are encountering log in issues, make sure the URL is correct. If in doubt, you may ask your HR team/Manager to confirm the domain: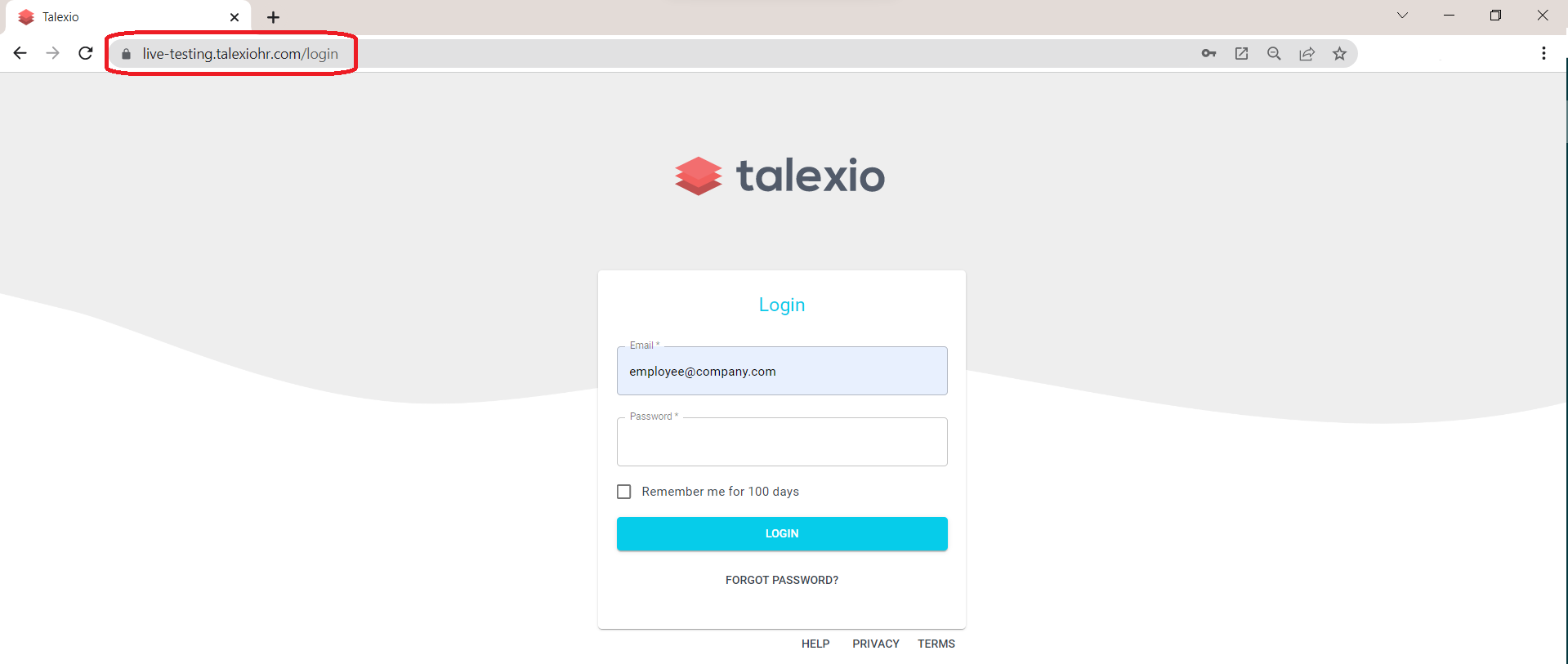 Old Internet Browser
If you have tried and resolved all the above and are still unable to log in, then you might be using an old internet browser. Talexio works best on Google Chrome. Browsers such as Edge, Modzilla Firefox, and Safari can also be used, but old internet browsers such as Opera, and any un-updated browsers will not allow you to log in.