Overview
If an employee resigns (or leaves the company), you will need to terminate their Talexio profile. For information on terminating, click here. But what if a previously terminated employee rejoins your company?
Contents
Permissions
To re-engage an employee you will need the Manage All Employee Data and Manage Employment Position History. If you require access to the employee's Other Payroll Information, then you will also need the Manage Payroll permission.


Should I create a new profile for the employee?
We do not recommend recreating a new profile for the re-engaged employee unless you have completely deleted the old profile as per the below gif: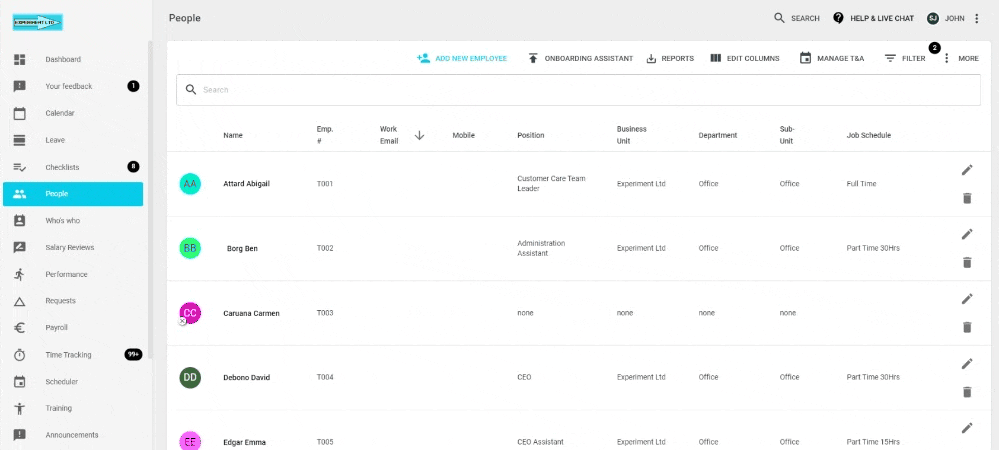 If the employee is still on the system (but is terminated), then you will find the employee's details still on the system.
Why can't I find the terminated employee?
As per section 8 of the article on terminated employees, terminated employees are hidden from the People section by default. To make them visible, you will need to amend the filters to include terminated employees or use the main search bar: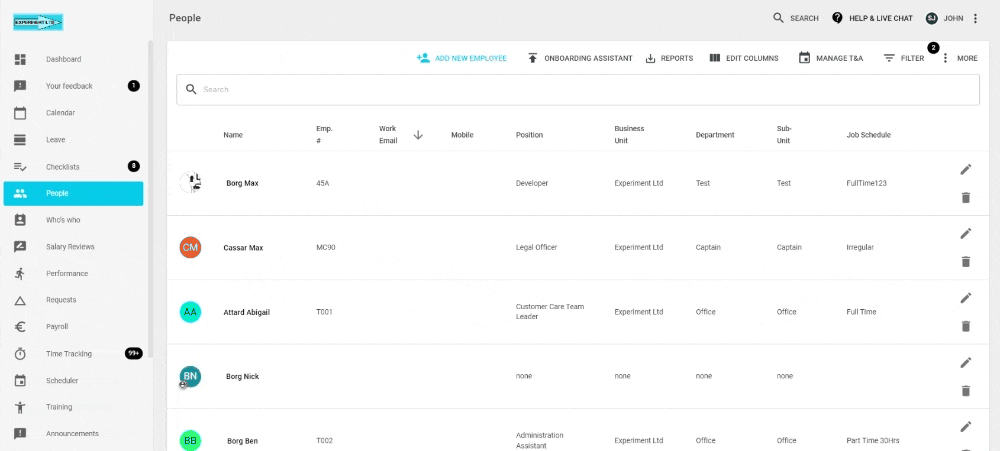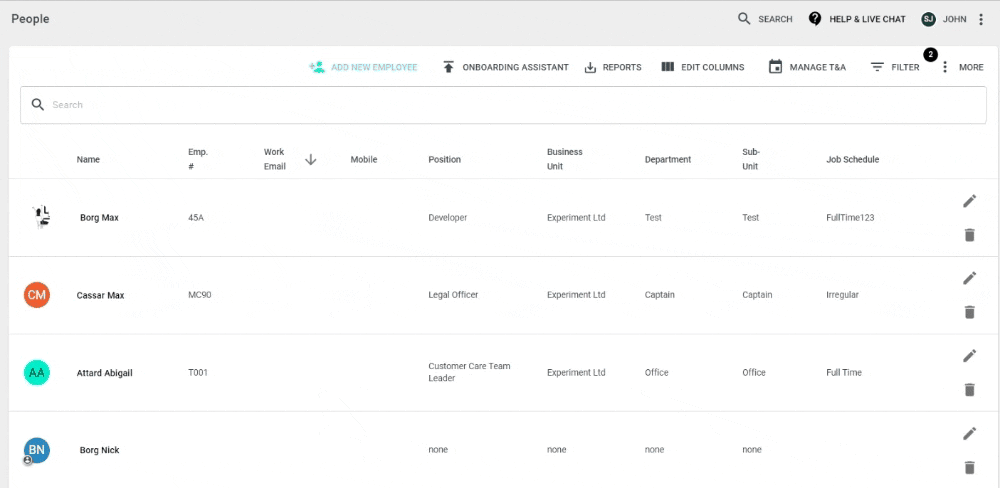 Re-engaging the employee
Once you have located the employee on Talexio, you will see that you do not need to re-enter the employee's personal details, residence details, etc.
Navigate to the Employment tab of the employee's profile: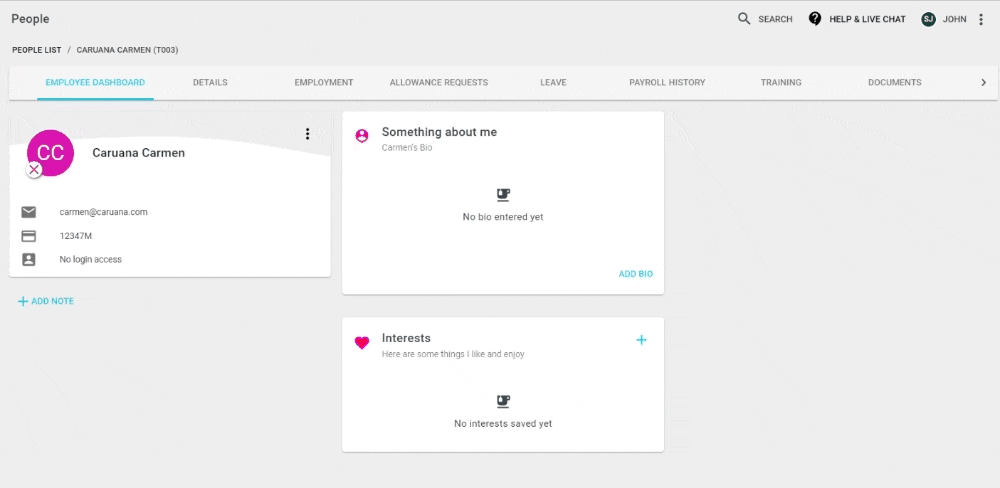 Here, you have two options:
Click on +Add Position and input the employee's employment position details:




If the employee's new role does not have many difference to the previous one, click on edit, amend the necessary fields and save. You will then be asked to confirm whether you are correcting a mistake or creating a new position. Select the latter. Thus you now have a new position (whilst retaining information on the employee's older position). If the termination and re-engagement have occurred during the same year, then this is important for end of year FSS submission purposes.


Once you have created this new position, click on edit and amend the start date as necessary: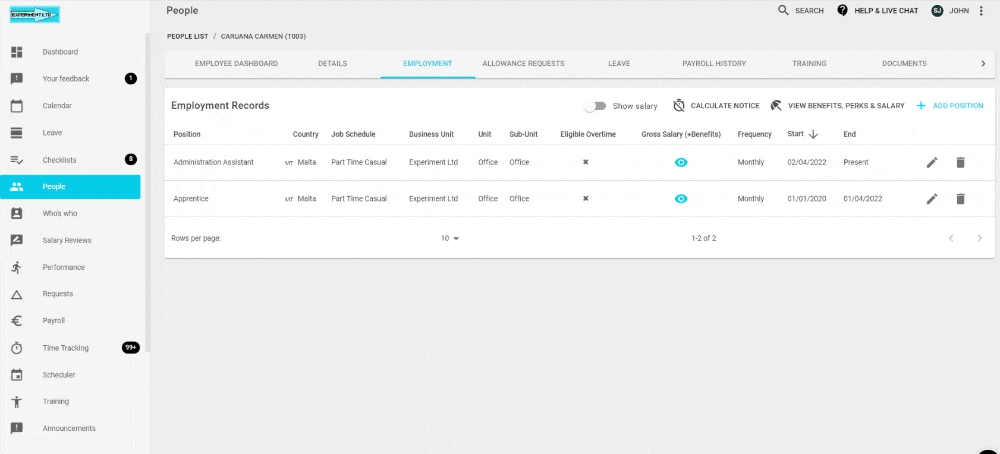 Assigning permissions and inviting employee
This is optional, but if you want to invite the employee to access their Talexio profile, follow the instructions here.
If you want to give the employee different permissions to what they had previously, if any, follow the instructions here.


Related Articles