Overview
We have introduced the option to automatically flag all clocked hours as basic. Once enabled, all hours that spill over the shift that the employee was assigned for that day, will automatically be flagged as basic hours in the Review & Approve step.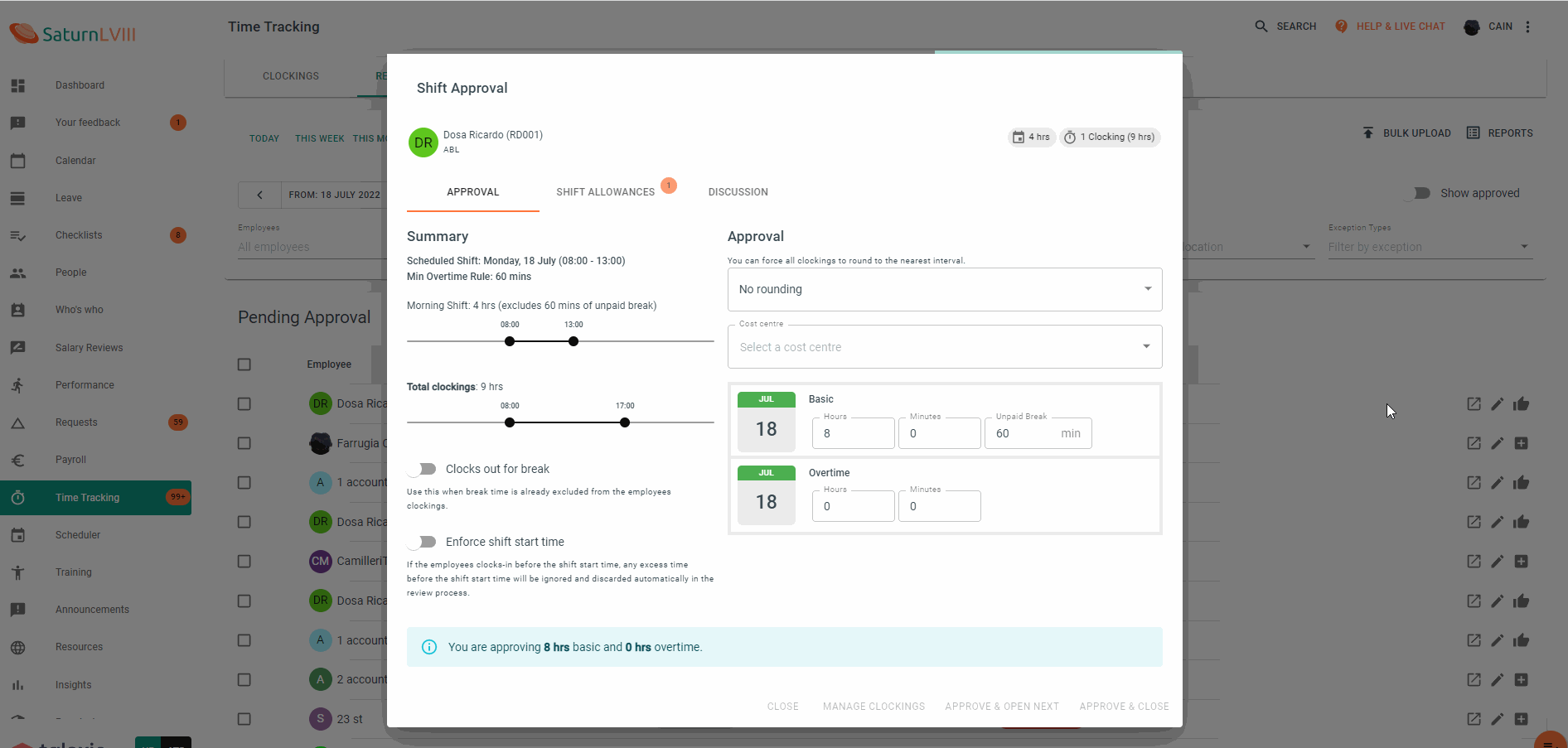 Note: This has been specifically developed to automate certain aspects of the approval step for our Time & Attendance users.
Contents
Permissions
In order to be able to view and/or edit this for existing employees one of the following permissions are required:
Manage employment position history (Excluding remuneration package);
Manage employment position history;
Manage all employee data;
Manage time and attendance settings.
How to enable
In order to enable this setting for your part-time employees you are required to visit the "Employment" tab from the Dashboard.

Click the "Edit" icon their position details by clicking on the edit icon.

Visit the "Time & Attendance" tab. There will be a new check available titled "Default all clocked hours as basic".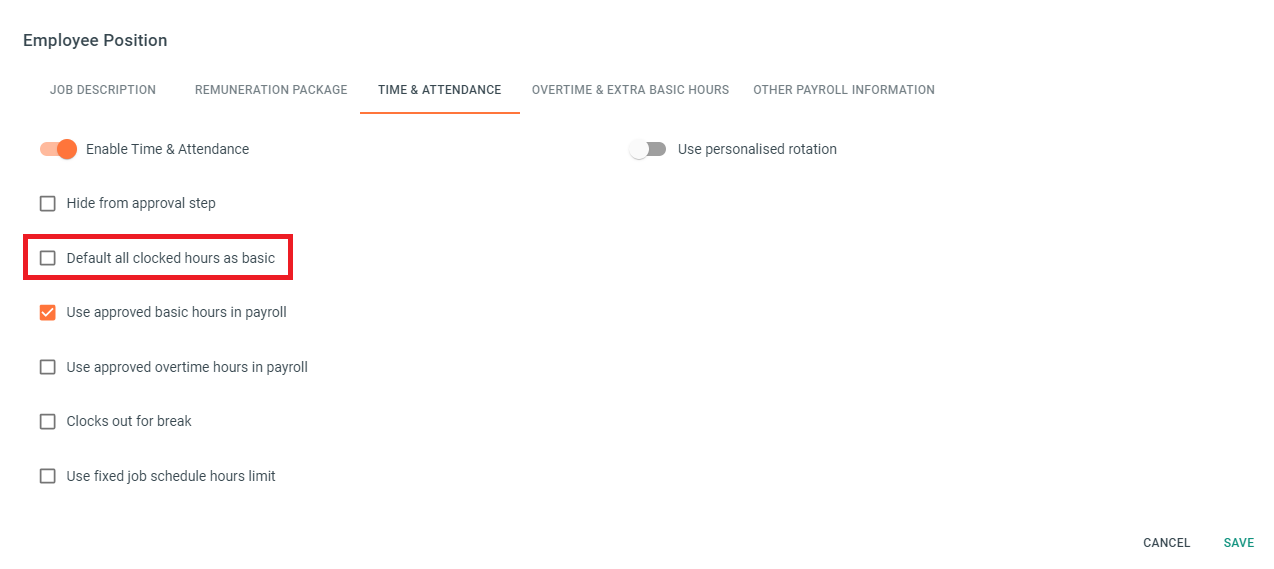 Notes:
This setting can also be accessed from "Manage T&A" option found on the "People" page.
This will be disabled by default and Talexio users are required to enable this setting manually.
The stated permissions are required to follow the above steps.
What happens after enabling
As stated above, when this checkbox is enabled, all clocked hours for the selected employee will be marked as basic hours upon approval. Below is an example with and without the option selected.
Enabled
An employee has a 4 hour shift allocated to his schedule but has clocked 7 hours in total. Upon approval, automatically all hour clocked are flagged as "Basic hours"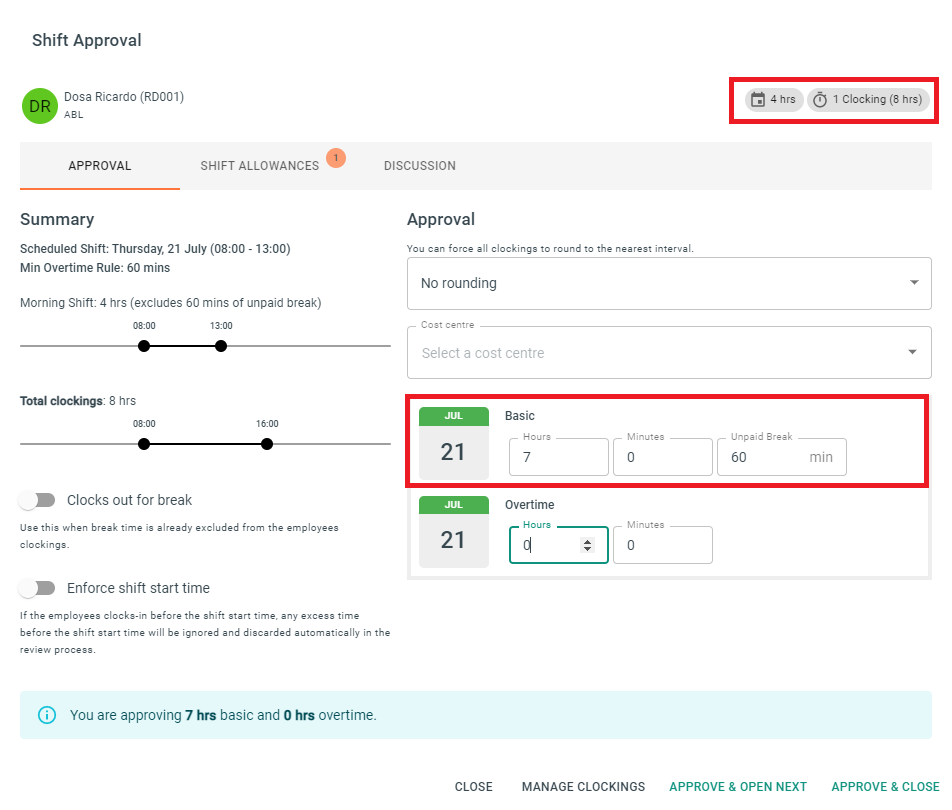 Disabled
When left disabled, the approval block for the above example will have hours flagged both as "Basic" as well as "Overtime".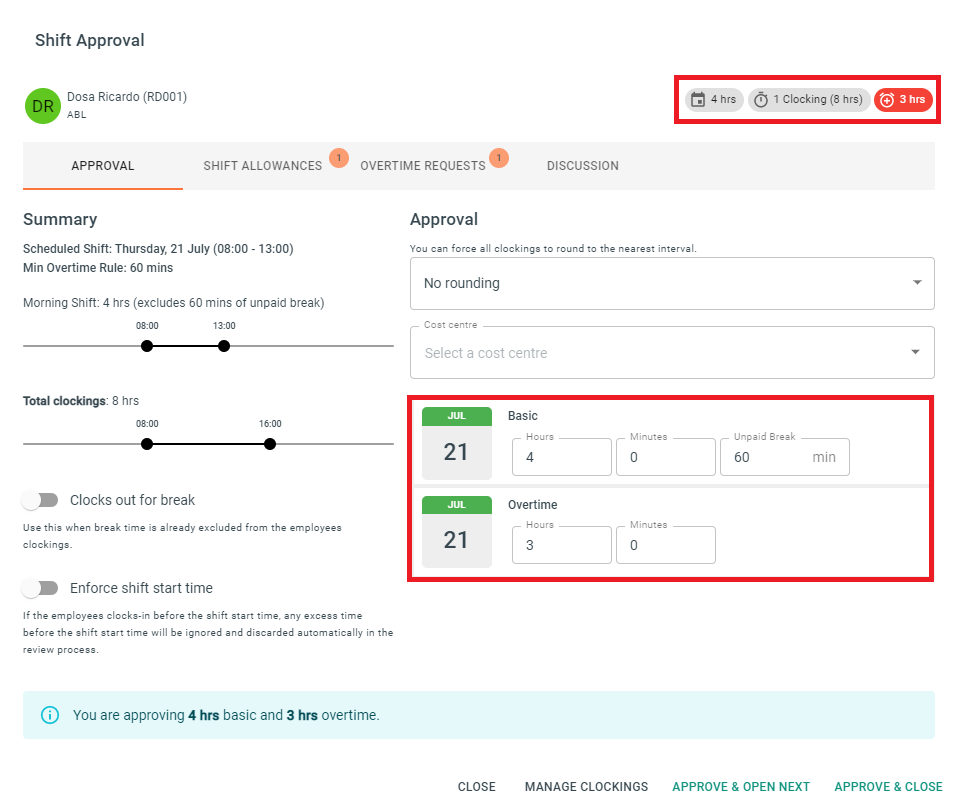 Note: The "Overtime" badge will also respect the new checkbox rule.
Exceeding the 40 basic hours per week
Given that all hours will be approved as Basic Hours, there is no capping to how many basic hours are approved. The user will need to verify that no more than 40 hours per week are approved as basic. Any additional hours over and above the 40 hours, will need to be moved to Overtime. The Weekly Review view in the Time & Attendance section, is useful to highlight these cases.
Related articles