Overview
A feature available to payroll users is the ability to pay employees for adjustments/benefits based on the payroll end date rather than the employee's termination date. Both options are available when terminating an employee. Read on for an explanation.
Please note that the two options cannot be used together.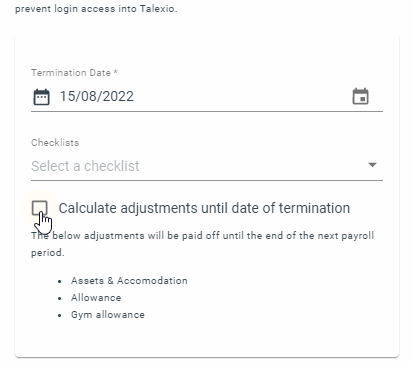 Contents
Permissions
To be able to use this feature, you will need the Terminate employee permission. Following termination, to be able to view the calculation the Manage payroll permission is required. Please note that you will need the Payroll module on Talexio to make use of this function.


How it works
The below is a sample of added benefits and adjustments for an employee until the end of the year, 31/12/2022. Please note that each adjustment is inputted as an annual amount. Each monthly payroll takes this amount and divides it by twelve (in the case of weekly payrolls, this is divided by 52; fortnightly by 26; and four weeks by 13).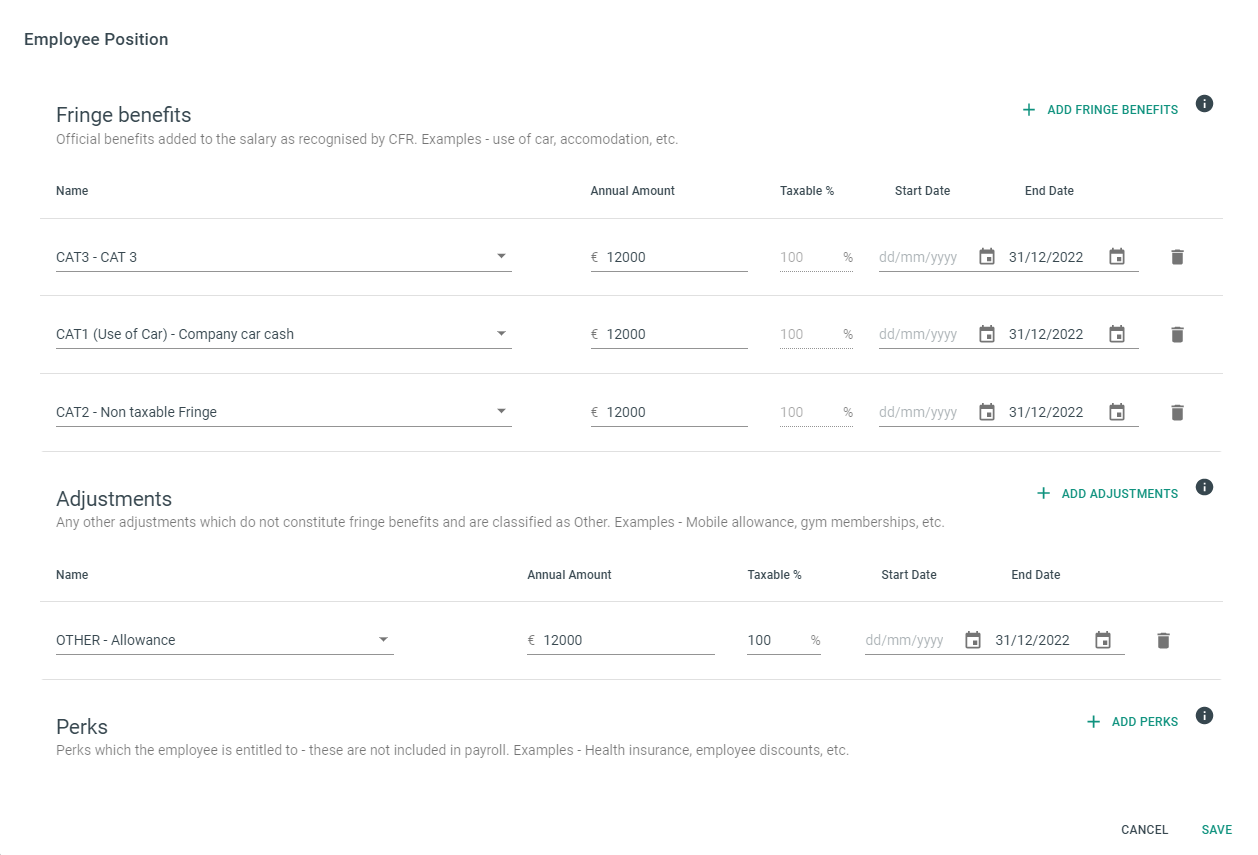 The employee termination date is set to 15/08/2022.
During the termination process, a checkbox is available to determine how any adjustments and/or benefits which are included in the employee position are paid.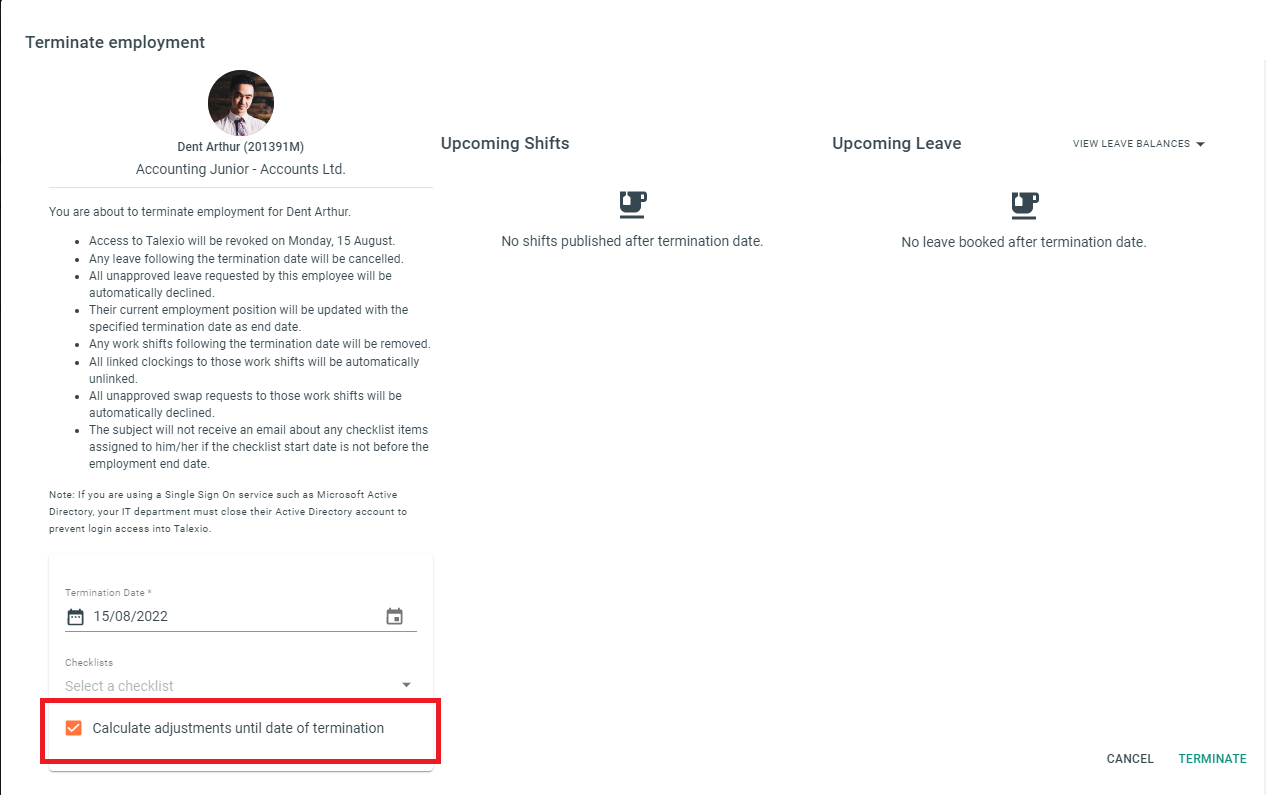 Note: By default, on termination any added adjustments and/or benefits will be calculated pro-rata, based on the termination date.
The below is how pro-rata is calculated for monthly payrolls.
€12,000 / 12 = €1,000
€1,000 / 173.3333 * 82.8986 = €478.26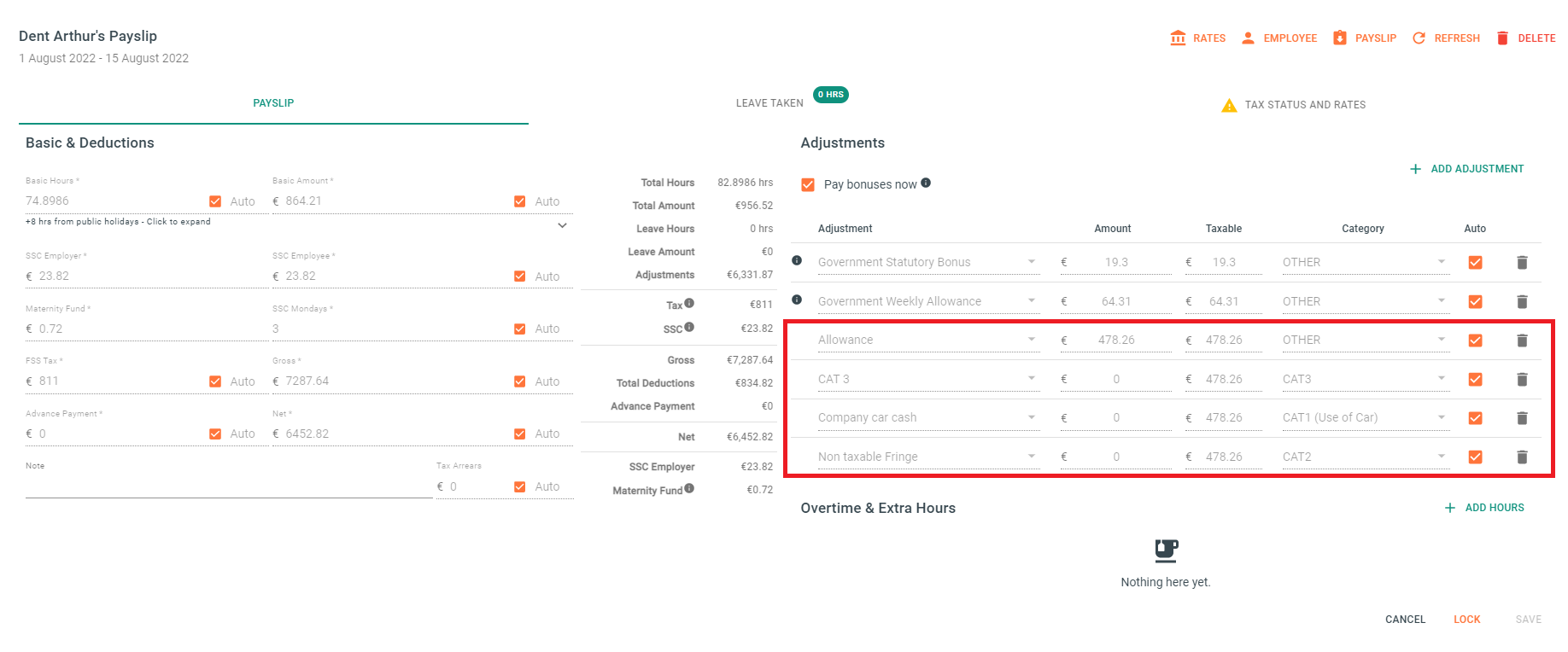 The below are the steps required to calculate any adjustments and/or benefits in an employee position until the end of the payroll period.
During the termination process, when the checkbox to "Calculate adjustments until date of termination" is off, the payroll period date will take precedence on the calculation.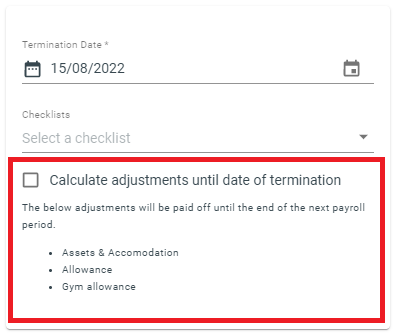 €12,000 / 12 = €1,000

Related articles