Overview
Employees are what make up your company. Employees are displayed in the People section of your Talexio account which is the foundation of the system and the HR Module. With the HR Module you do the below HR functions and so much more:
Create and Manage Employee profiles and employment
Terminate Employees
Upload and Manage Company Resources and Announcements
Use Checklists to complete internal processes
Permissions
There are many permissions relating to the HR Module allowing you to have control of information that is both visible and/or editable by employees. For detailed information on each of these permissions, you can review the below articles:
HR Module Overview
The foundation of your account will be the employees. Their details are kept in the People section of the HR Module which can be found on the menu on the left hand side.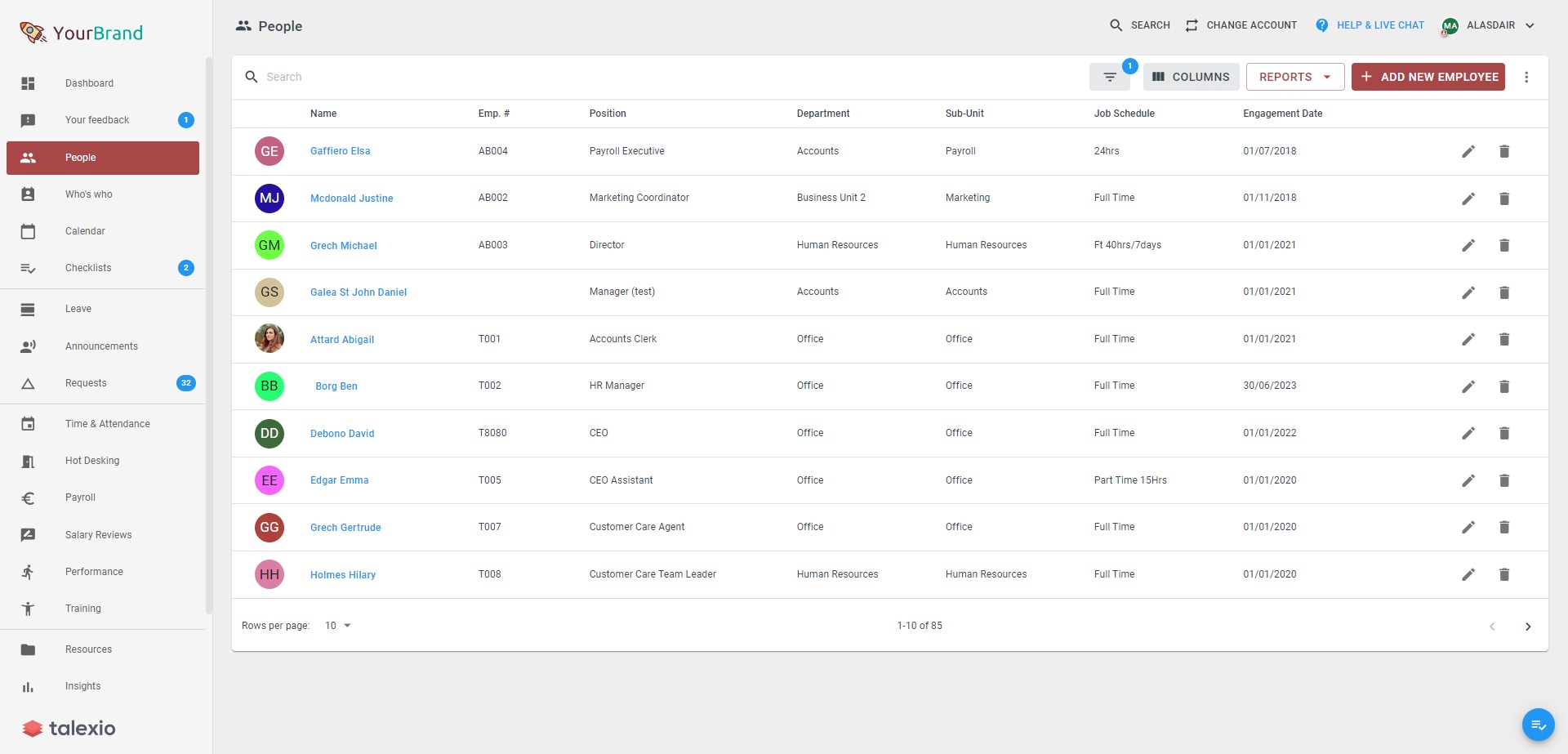 From this section, each of the employee profiles may be accessed by clicking on the employee name. Each profile contains its own employee dashboard, personal and employment details, documents and other employee information.
From the People section, you may also generate reports, upload data in bulk and invite employees to access the system.
To see all that you need to know about the HR Module, please visit the HR Product Guides here.