Overview
Employees are what make up your company. Employees are displayed in the People section of your Talexio account. But what features and functions does this section hold?
Create profiles for employees;
Add positions;
Bulk upload employees, leave, training, and previous payroll data;
Generate reports;
Schedule reports to be sent to users.
Contents
Permissions
To make use of this module's full potential, you will need any of the below permissions:
Create Employee
Delete Employee
Manage All Employee Data
Manage Employee Documents
Manage Employee Emergency Contact
Manage Employee Employment Information
Manage Employee Health Conditions
Manage Employee Languages
Manage Employee Other Details
Manage Employee Payroll Details
Manage Employee Personal Details
Manage Employee Residence & Contact Details
Manage Employment Position History
Terminate Employee
Update Basic Profile
View All Employee Data
View Basic Profile
View Employee Competencies and Qualifications
View Employee Emergency Contact
View Employee Employment Information
View Employee Health Conditions
View Employee Languages
View Employee Other Details
View Employee Personal Details
View Employee Residence & Contact Details
View Employment Position History
View Salary & Benefits
For detailed information on each of the above permissions, check out these two links:
Sections
So where can you find the People section, and what can you do in it?
First off, the People section can be accessed from the side bar on the left: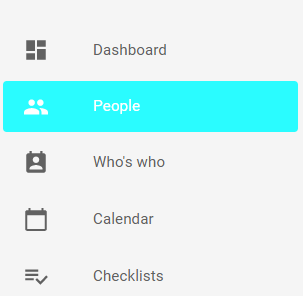 Clicking on the People section will present you with the below view: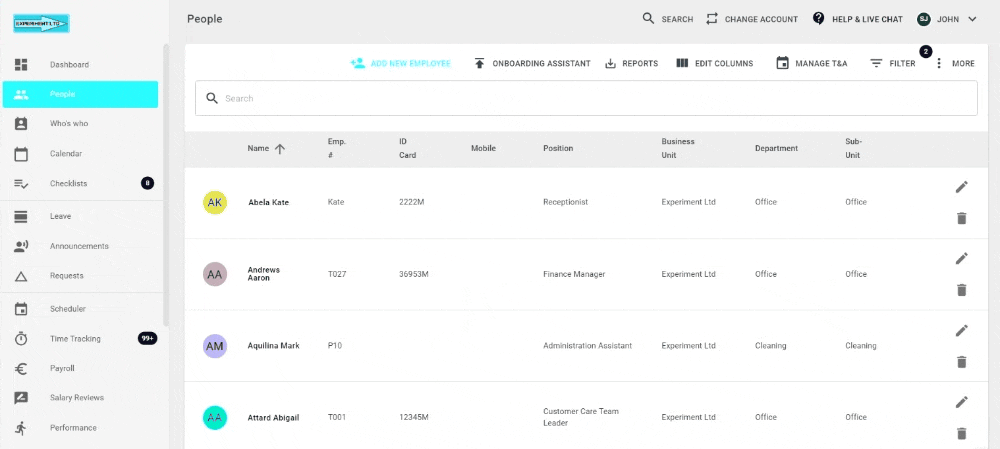 You will see a list of employees on your account. Each profile may be accessed and contains its own employee dashboard. From the People section, you may also generate reports, upload data in bulk and invite employees:
People List
If you have any of the permissions listed above, you will be able to see the list of employees. By click on their name, you will be able to access individual employee's profiles. What you see in each profile depends on the permissions you have assigned to you. You may also create/delete employee profiles.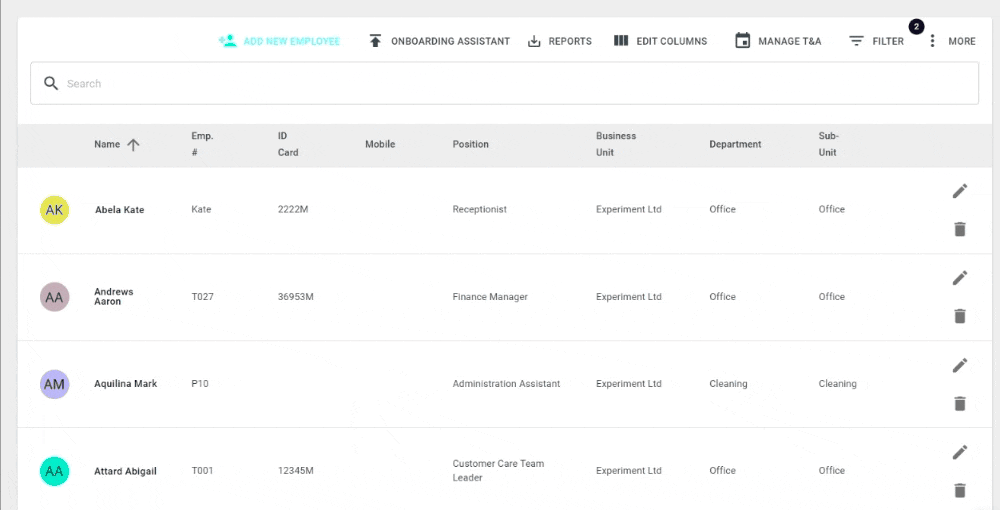 Onboarding Assistant
When using Talexio, you will have the option to add input data (employees, leave, organisation information) one by one or in bulk.
To add employees individually, you can make use of the +Add New Employee button. Click here for detailed information on this.
Alternatively, you may choose to import data in bulk. Click here for detailed information on how to import company data, employees, leave, and past payroll data in bulk.
Reports
The People section includes a lot of information. The good thing is that you may export this information in a report. What is downloaded in this report is up to you. Using our reporting function, you have the option to mix and match fields to get the desired report: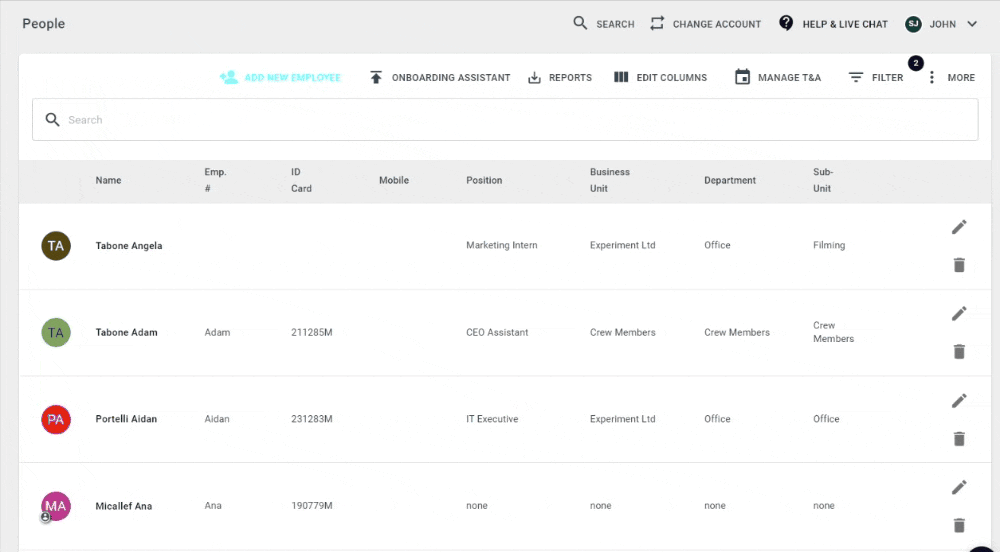 Reports may also be saved as templates, and you may also schedule reports. For more information on this, check these out:
Invite Users to Talexio
If you have added employees to your account and wish to invite them to access the system, you will be able to send access emails to the user(s) from here.
Please note that in order to invite employees, you will need to ensure that they have an email address saved in the Work Email Address field of their profile. Furthermore, you will need to give them the relevant permissions. Click here for detailed information on Permissions.
There are two ways to invite users to access Talexio. You may either invite employees individually, or else in bulk: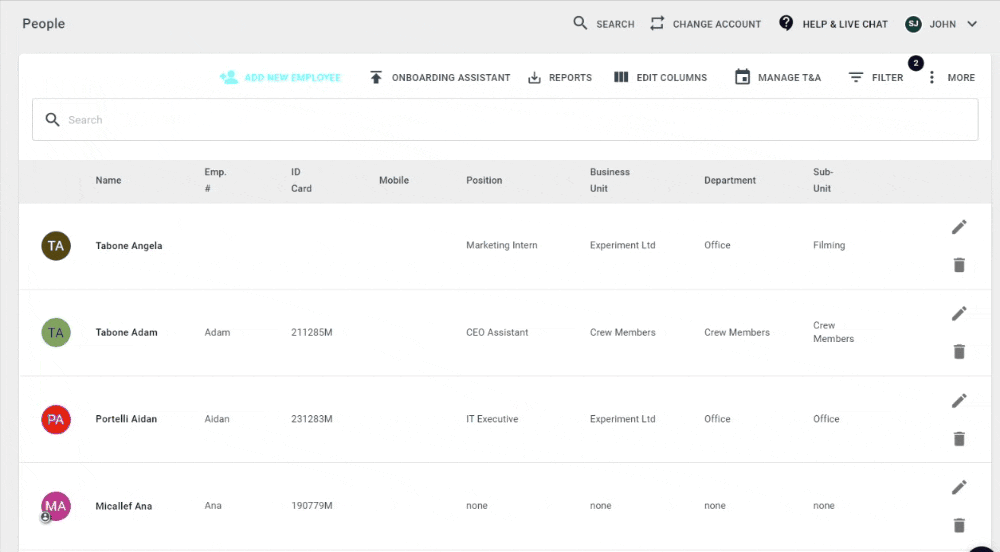 For detailed information on this, click here.
Once you are done inputting the necessary data in this section, you may wish to try out the Time and Attendance or Payroll Modules.


Related Articles