Overview
With the free Talexio Applicant Tracking System (ATS), you will be able to manage your recruitment lifecycle using an automated and easy to-use-system. Create and publish your vacancies directly to Jobs in Malta and control your applicants' selection process from the ATS system to get the right candidate.
To create an employer account:
1. Click on the following link to be redirected to the registration portal: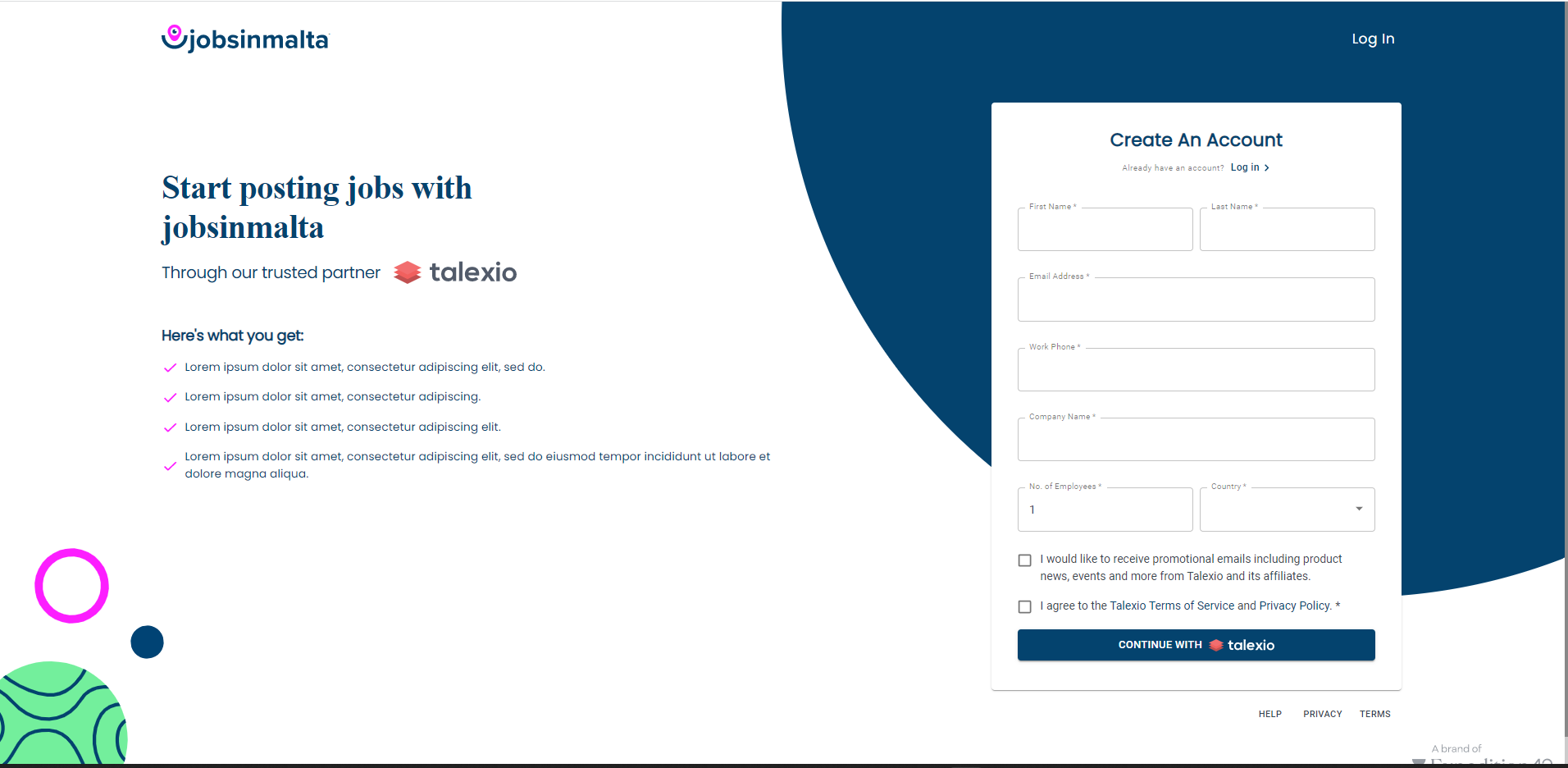 2. Fill out your personal and company details
3. Accept the Talexio Terms of Service and Privacy Policy and click on "Continue with Talexio"
4. Set up your Talexio domain. This will be the link (URL) that your organization will use to log in and access to Talexio account. It is recommended to add your company name, e.g.:
5. Click on "Continue with Talexio"
6. A "Review Agreement" window will show up. This will be the agreement between Talexio and you as a user of the Services. Read the content and click on "Agree and Create Account" to continue:
7. An email will be sent to your email address. You will need to click the link in the email sent to confirm your address and activate your account. In case you will not receive the email you can "resend the email" and/or "change" the email address in the case is showing incorrect: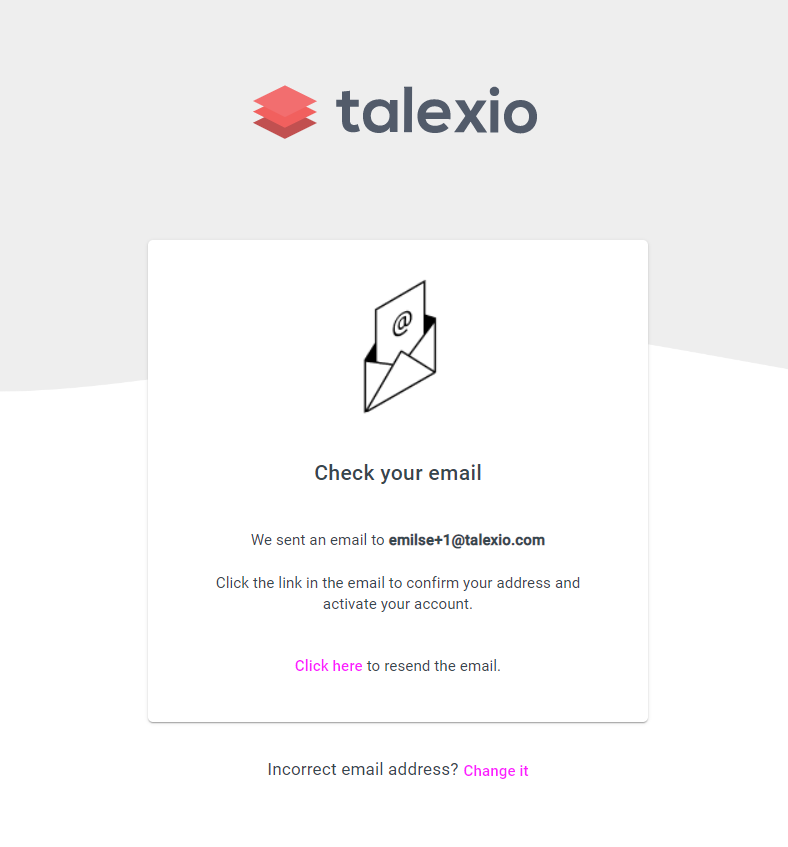 8. Go to your inbox and click on "Activate account" to be redirected: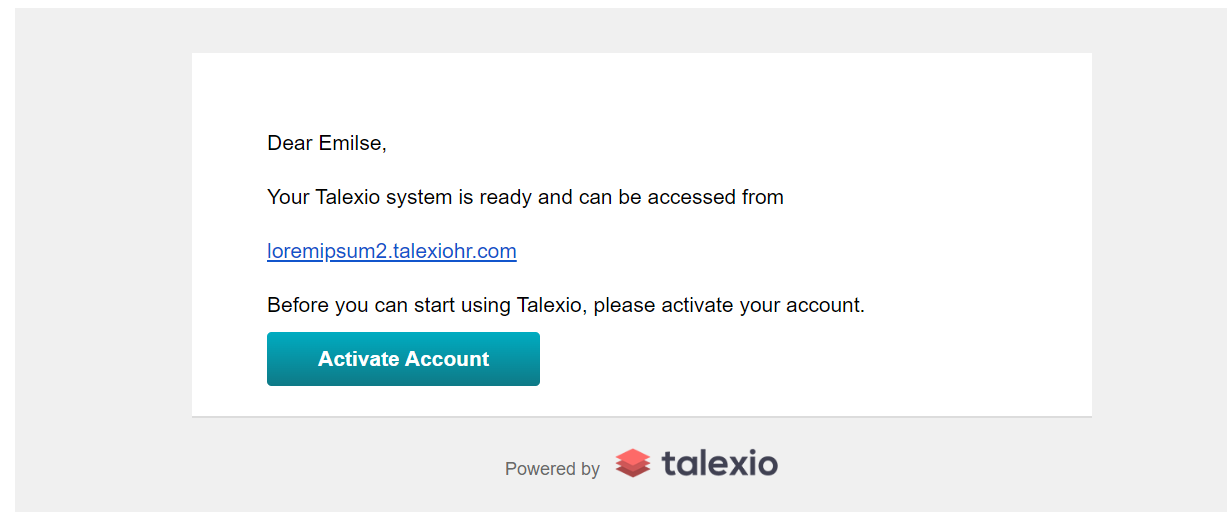 9. You can set up your password and access your ATS account: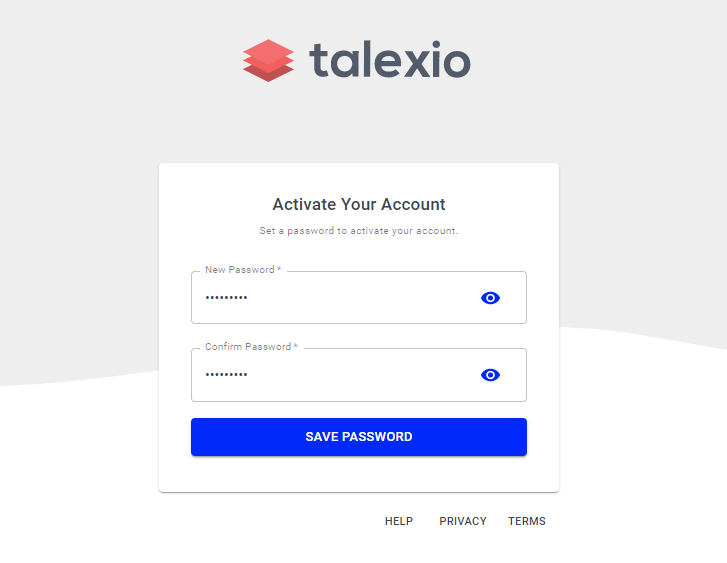 10. After setting up your password, insert your login details and click "Login":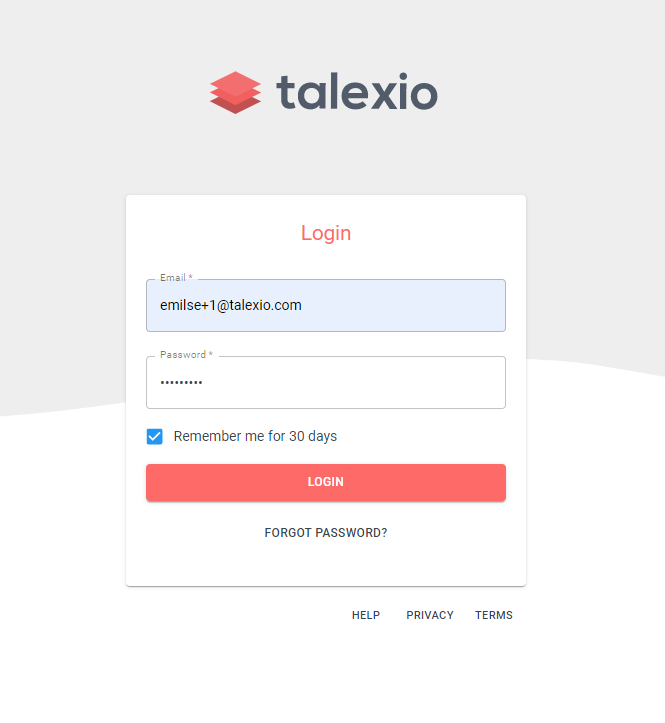 Pending items to be updated:
1. Likely the design will change and we will need to update the images.
2. Still we need to confirm when is accepted the Talexio HR free trial for 45 days step.
3. After this is sorted out, we need to create an article about Talexio HR's free trial, conditions, synchronization issues, billings, etc.
Related Articles:
How long it takes for my company to be approved after registration?